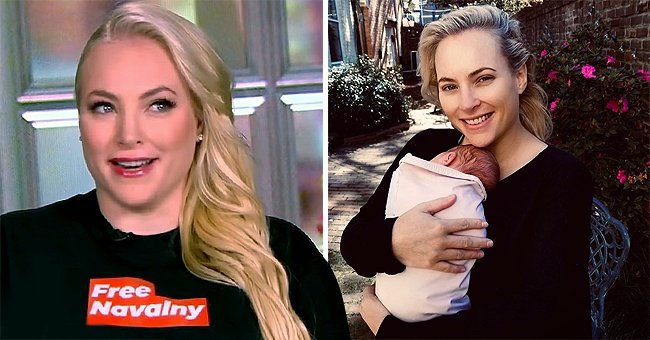 YouTube/The View. | Instagram/meghanmccain
Meghan McCain Likens Her Breasts to an Orca's Fin in Candid Conversation about Breastfeeding
Meghan McCain recently stated that her breasts were beautiful before she started breastfeeding her daughter Liberty, who is now six months old.
In a recent episode, the co-hosts of "The View" told viewers what they wish they knew before becoming mothers. As for Meghan McCain, she said she feels misled about how breastfeeding affects her body.
"I just wish someone would have told me my breasts, which used to be so beautiful, now look like an orca's fin in captivity," the daughter of politician John McCain quipped as the other co-hosts laugh.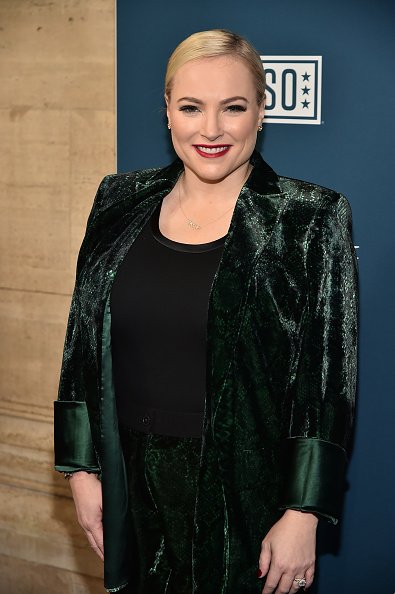 Meghan McCain at Cipriani 25 Broadway on November 06, 2019 in New York City. | Photo: Getty Images
McCain went on to say that her breasts were gone for good and that she just wishes someone would have told her earlier so she could have enjoyed it more before breastfeeding.
Whoopi Goldberg then told McCain, "If you think of them as Snoopy noses, it'll be more fun. If you think of looking down and seeing Snoopy and his nose, it'll just give you more laughs."
McCain also disclosed that her experience with mastitis was unpleasant. She had been pumping overnight and even poured out her frustration on co-host Sunny Hostin, saying it was excruciating.
McCain is making Liberty's memory close to her late father, Senator John McCain.
McCain advised new mothers to lean on their girlfriends. Hostin provided McCain with practical and moral support, and the conservative columnist is forever thankful to her for her help.
Meanwhile, in another episode, Goldberg questioned whether "The View" would return from its commercial break after McCain chose to talk about Alexei Navalny rather than dating.
The "Hot Topic" was supposed to address if it's okay to date your best friend's ex-husband or not. But McCain, who has been a public figure for much of her life, had a completely different idea.
When Goldberg stated no one cared about the day's topic, McCain redirected the conversation to something she is enthusiastic about, leaving the co-hosts stunned to silence.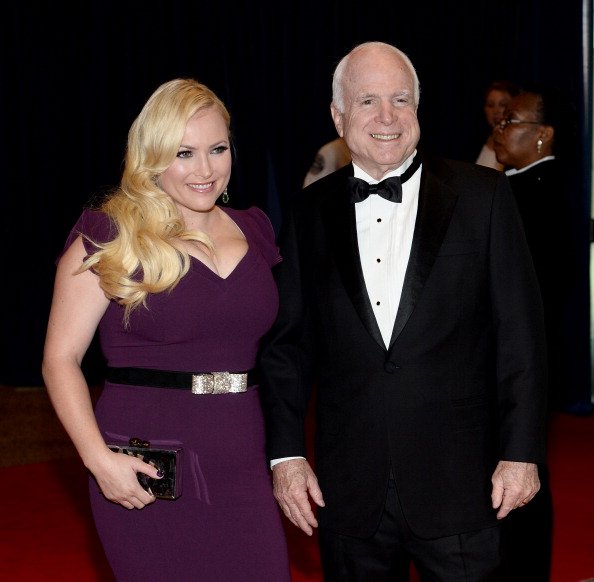 Megan McCain and Senator John McCain at the Washington Hilton on May 3, 2014 in Washington, DC. | Photo: Getty Images
Having suffered a devastating miscarriage in 2019, McCain and her husband Ben Domenech were thrilled to welcome their daughter, Liberty, in September of the following year.
McCain is making Liberty's memory close to her late father, Senator John McCain. In February, the doting mother shared a photo of her dad's grave with a pair of Liberty's baby snaps.
Please fill in your e-mail so we can share with you our top stories!