Snoop Dogg's Daughter Cori Shows Curves in Sparkling Top With Deep Neckline — See Fans Comments
Snoop Dogg's only daughter, Cori, sent her fans into a frenzy with her recent Instagram post showing off a little skin in a sexy sparkling top from Fashion Nova.
Cori Broadus might be the only daughter of the "Drop It Like It's Hot" hitmaker, Calvin "Snoop Dogg" Broadus, but she is making a name for herself in the fashion industry and has gained a large following on social media.
Recently, the trendsetting beauty took to Instagram to share a photo of herself modeling a top from the online retailer Fashion Nova's curve line for curvy plus size women.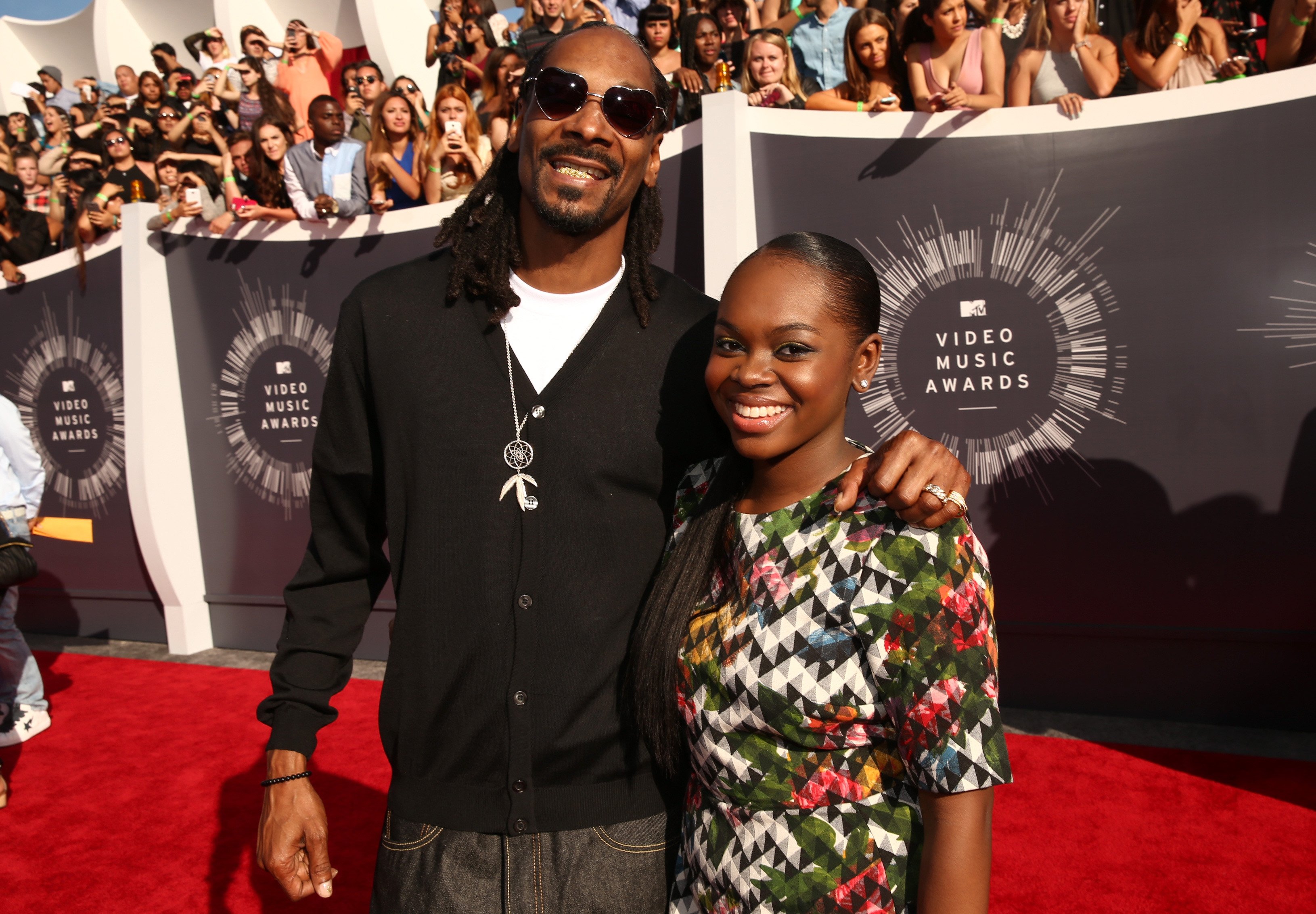 In the photo, Cori looked stunning in a shimmering sequin top which reflected multiple colors in the light. The top featured thin black straps showing off her detailed shoulder and arm tattoos and a cross necklace.
The top also had a plunging neckline which teased the aspiring singer's ample cleavage as she slanted forward in the poses. In another snap, Cori showed off the top's unique V-shape leading to her black pants and sneakers.
Cori chose to show off her chic outfit posing in front of a white wall painted with blue streaks. In each snapshot, she changed pose, smiling and flirtily looking away from the camera. She captioned:
"Let me be your centerpiece, my love will hold you in place."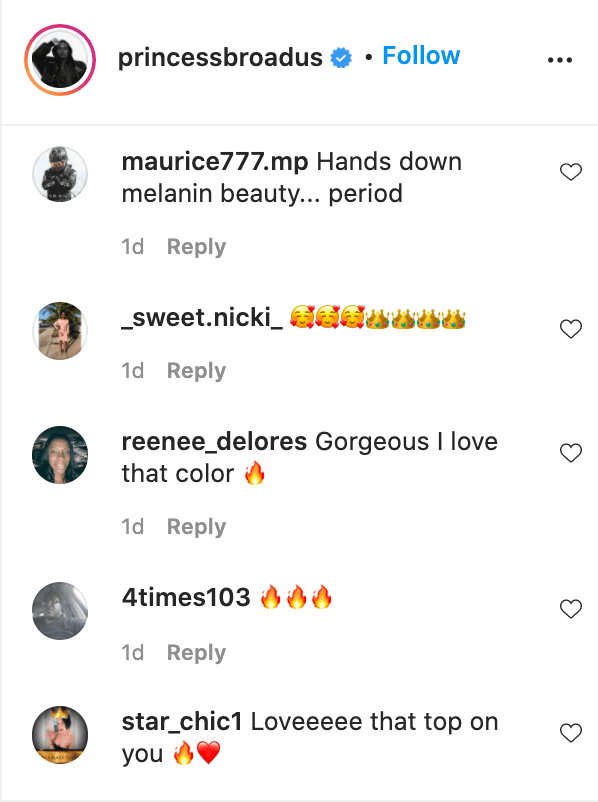 Naturally, Cori's fans had a lot to say about her latest outfit and filled her comments section with adoring messages and compliments. One fan commented, "Someone is losing weight. Looking great."
One person wrote, "Your beauty has No [duplicate]," while another added, "I love your self-confidence." More fans chimed in and complimented her on her natural beauty and great style from head to toe.
Cori has been making waves in the fashion and beauty industry for her chic and experimental style. In 2018, she made a bold statement when she cut off all her hair, sharing photos on Instagram.
Since then, she's been rocking the short crop, and her fans love it. The 21-year-old has had a massive following since she began her music career with her debut single, "Sittin in My Room," released in 2017.
Cori's talent and passion for music are not surprising since she grew up watching her father make history as a rapper and actor. In 2017, she graduated from the Ramon C. Cortines School of Visual and Performing Arts, with her family by her side.