John Travolta's Daughter Ella Posts a Cute Childhood Snap As She Reveals Her New Hairstyle
Ella Travolta is trying a new hairstyle but is using her childhood as inspiration for her look. Read further to see Ella revisit her former style from 10 years ago. 
John Travolta's daughter, Ella Travolta, took to Instagram to show off her brand new bangs in a selfie that she took whilst seated in a car. The 21-year-old took a trip down memory lane along with her new look. 
Ella explained that she rocked bangs ten years prior to her now attempting the hairstyle again and paired her current look with a throwback snap of her nine-year-old self, who also wore the cute hairdo.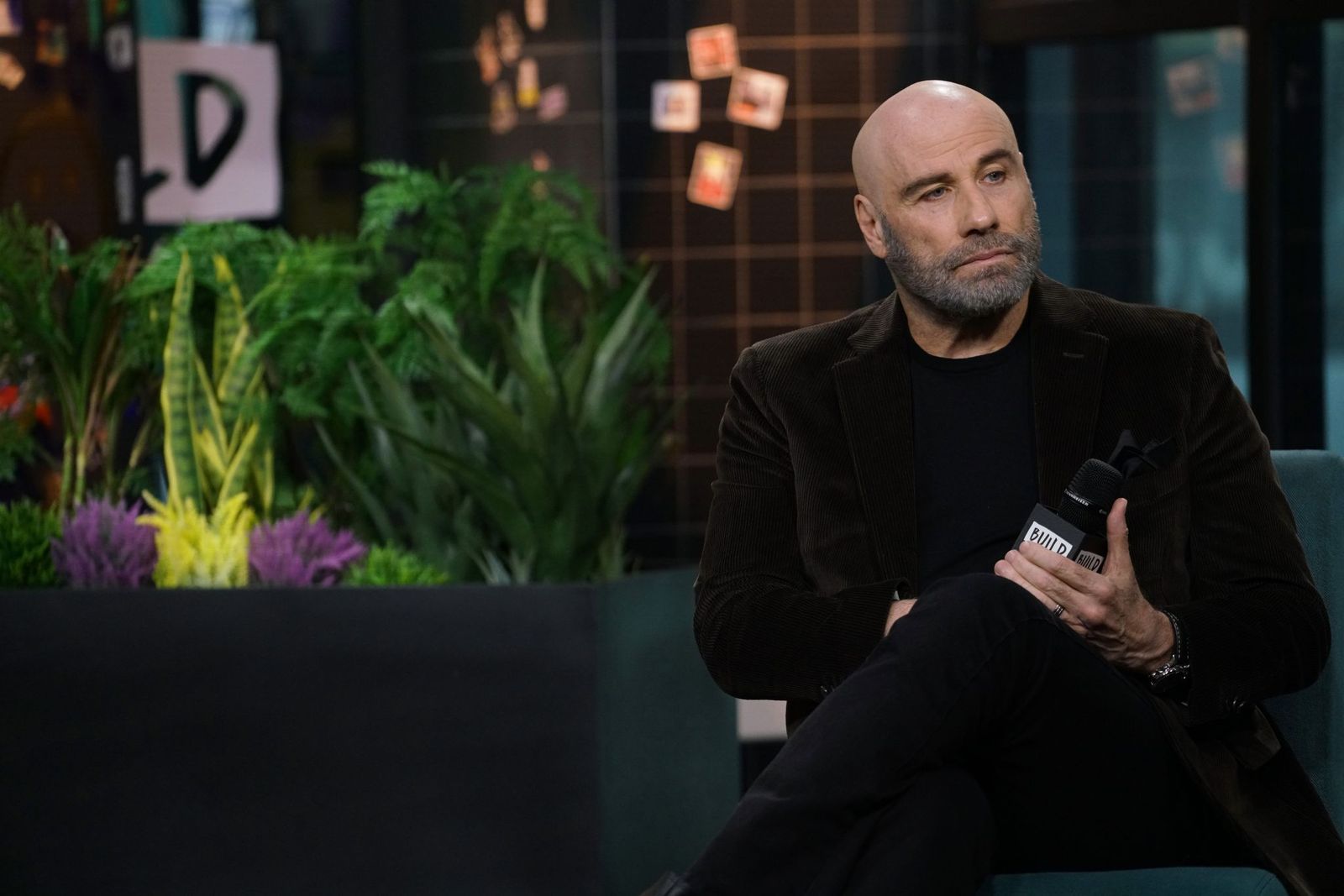 21 IN STYLE
Having recently celebrated her 21st birthday, the "Grease" star's daughter decided to head into her new life year with a fresh look and new haircut. Ella landed on bangs for the new start as she captioned her post: 
"I haven't had bangs since I was about 9... so here we go again I guess! At least for a little while ??."
Ella gave her almost 500 000 Instagram followers some insight into her childhood with the adorable snap of her as a pre-teen wearing a blue striped t-shirt smiling into the camera. The post reeled in more than 86 000 likes. 
GUSHING ABOUT ELLA
John shares his daughter with his late wife Kelly Preston and couldn't be more proud of the aspiring actress. In 2019 the "Hairspray" star gushed about Ella in an interview with People, saying: 
"She's different, and she's gracious, and she's lovely, she's well-mannered, and she's thoughtful, and it's authentic."
The 67-year-old revealed that he thought his daughter resembled an older movie star because of her maturity and class. The dad is evidently proud of Ella and all that she has become as she has grown into a young woman. 
21ST CELEBRATIONS
John didn't let the big occasion of his daughter's 21st birthday go by uncelebrated. The "Saturday Night Fever" star raved about Ella on Instagram sharing how much he adores her along with a long string of compliments. 
Ella's birthday this year is significant not only because she has reached such a major milestone but also because it is her first birthday without her mother. Preston passed away in July 2020 after losing her fight with breast cancer. 
ON DISPLAY
John and Ella put their special father-daughter bond on display when they danced alongside one another for the Scotts Miracle-Gro Super Bowl advertisement. 
The two pulled out some iconic dance moves from "Grease," with 67-year-old John showing that he still has the groove four decades after the hit musical hit the screens in 1978. 
Although John is jiving next to Ella and not his original partner from "Grease" Olivia Newton-John, he is still a force to be reckoned with, and the fans loved seeing Danny back on the dance floor for the ad. 
The Travolta's added a new flare to the old classic moves by doing it to new music and also filming it for a TikTok video. Putting a fresh spin on an old classic went down this time around.