Jamie Lee Curtis Stuns in a Throwback Photo Dressed In a Figure-Hugging Leopard-Print Jumpsuit
Jamie Lee Curtis looked gorgeous in a leopard-print jumpsuit in a throwback picture. In the same manner, she stunned again in a gown that showed her cleavage in a recent picture during an event. 
Legendary actress Jamie Lee Curtis recently posted a picture that she took during the 20th anniversary of the release of the "Josie and the Pussycats" movie.
She appeared in a body-hugging leopard-print jumpsuit which gave her body a good fitting. The outfit had a black belt attached to it that made it look even more beautiful.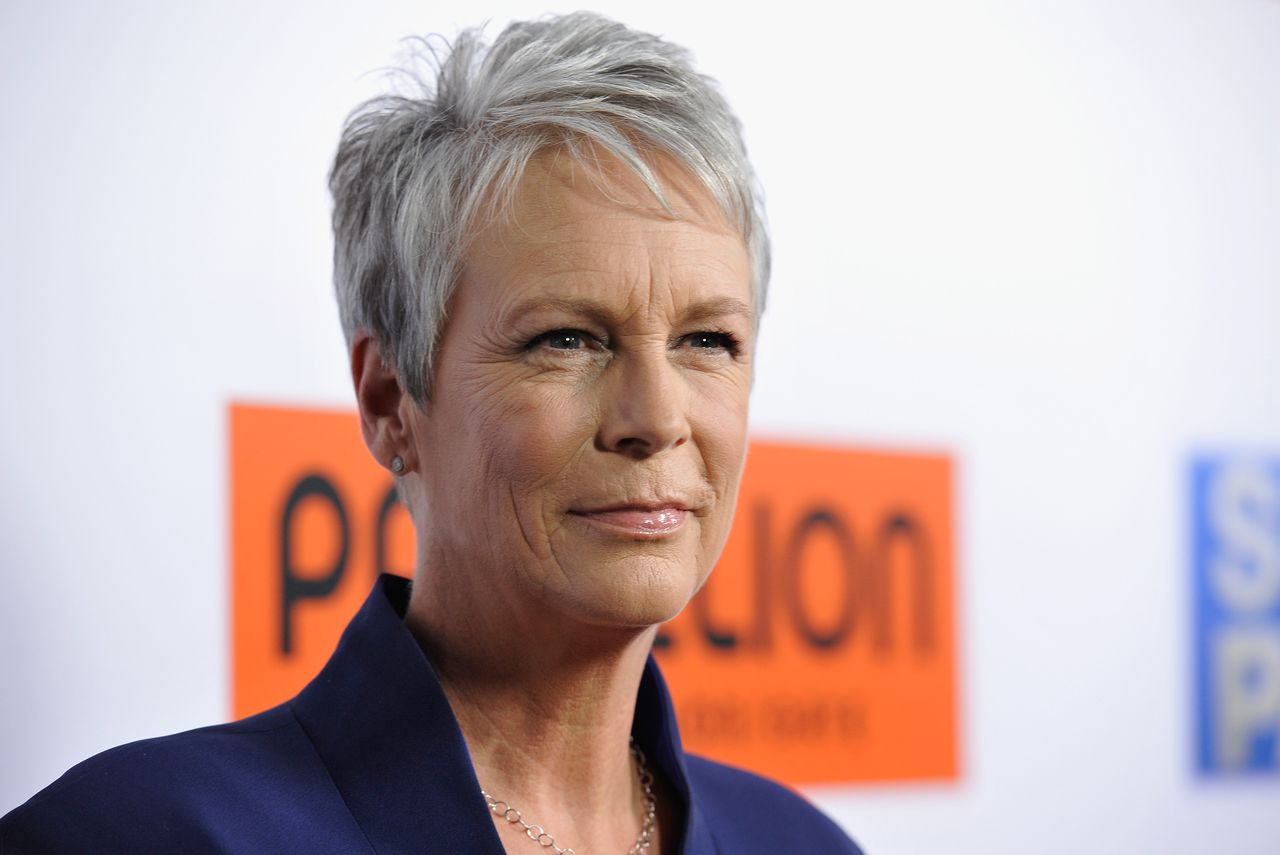 The actress rocked her short brown hair with a leopard-print headband. She graciously stood on a red carpet with some videographers behind her as she looked at the camera. Curtis captioned the post:
"Apparently, it is the 20th anniversary of the release of Josie and the Pussy cats movie. I LOVED the show. They never called me for the movie."
The picture had a lot of reactions as fans expressed lots of love for her. One of her fans said, "their loss! You woulda made the best Josie!" and another said, "Aaaw, they missed out, and we did too, lol!"
The couple has two lovely children, Annie and Thomas.
The 62-year-old swept the public off their feet again when she recently appeared in a beautiful long yellow gown at the 2021 Golden Globes in her blonde hair. 
The dress had a deep neckline which revealed her cleavage and her beautiful skin as she followed the popular trend of the night. Curtis appeared on "Today Show," and she told hosts Hoda Kotb and Jenna Bush that she was delighted to get all dressed up in the stunning yellow gown. 
At the event, the actress presented an award to her best friend, Jodie Foster. When it comes to fashion, in recent times, Curtis seems not to be the only actress over 50 making waves and headlines in the movie industry.
Nicole Kidman, Helena Bonham Carter, Halle Berry, and many more are not exempted as they keep showing their acting prowess and their impeccable fashion sense. 
When it comes to love, the legendary actress, Jamie Lee Curtis, is also doing alright as she has been married to Christopher Guest for over 37 years, and the couple has two lovely children, Annie and Thomas.