Savannah Chrisley's Fans Alarmed With Tribute She Posted For Dad Todd Days after His Birthday
Savannah Chrisley caused a stir after she shared an appreciation post paying tribute to her dad, Todd Chrisley, causing a stir among some of her fans, who thought something had happened to him. 
Todd Chrisley celebrated his 52nd birthday on April 6, and many of his family members, including daughter Savannah Chrisley, paid tribute to him on that day. 
On Saturday, Savannah took to her Instagram page once again to pay tribute to her loving dad in an appreciation post. Accompanying the post was a picture of the father-daughter duo walking along a large expanse of grass.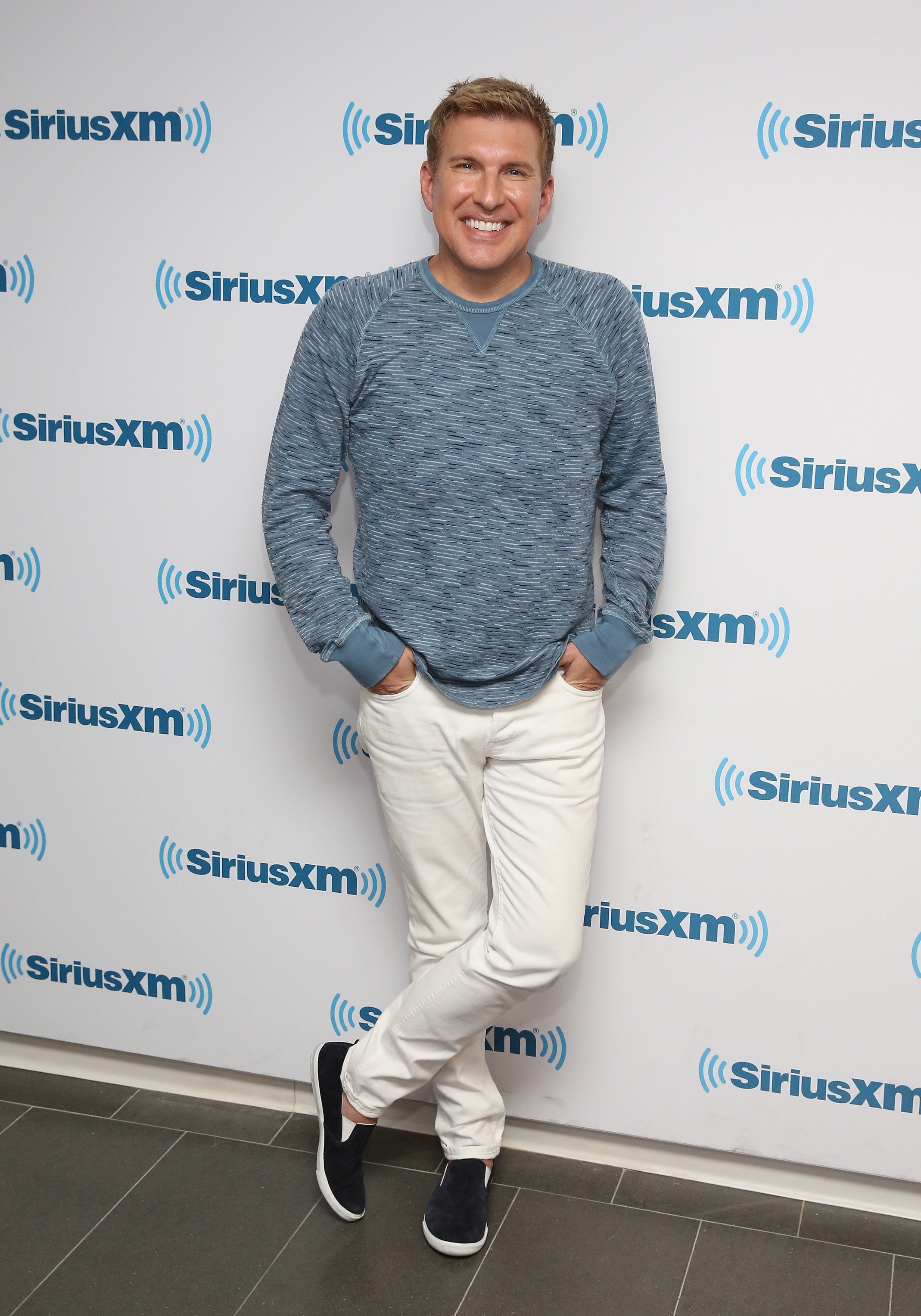 Savannah was clad in a gray sweatshirt in the snapshot, which she paired with black pants and black sneakers. She placed her left on her father's shoulders. Todd wore a black sweatshirt, gray pants, and sneakers. 
In the post's caption, Savannah said the picture she shared might not be the best angle but was the best photo to her, adding that her dad is a man like no other. She added: 
"When I sit back and remember all the countless times that he's carried me on his shoulders (literally and figuratively), I am convinced that God knew what He was doing[...]"
She said Todd is the man that has always encouraged her to reach for the stars, adding that he also taught her to love Jesus, people, and herself well. The proud daughter also said her father taught her to be a lady but never allow a man to think he can outsmart her.
In concluding her post, Savannah revealed her dad made her proud to be his daughter. She also said the picture she shared has been them since her birth and would be them till the end. The 23-year-old thanked Todd for being who he is. 
Savannah's brother, Chase, is not good at sharing gifts.

While Savannah's post is a sweet one, it caught some of her fans off guard as they thought something had happened to Todd. One of the fans pleaded that Savannah should not do such to them, adding that they thought Todd died.
Another fan asked if Todd was okay, while a third user wondered if all was okay, hoping nothing was wrong. Savannah wished her father a happy birthday on April 6. She shared a series of pictures and videos to celebrate the day, adding a sweet tribute in his honor.

In her tribute, she joked that she was unsure of his age because he has been turning 30 since she was a child before describing him as an amazing husband and father and her best friend. 
Chrisley family fans know just how close Savannah and her dad have been watching them on their reality television show, "Chrisley Knows Best." They have also learned much about the family on the show. 
One of the things fans have learned is that Savannah's brother, Chase, is not good at sharing gifts, a fact she and Todd agreed on in a March episode of the show.
However, Chase defended himself, telling his dad and sister that he was taught to be careful with money, though they reminded him of how he forgot his mom's birthday and gave his seven-year-old niece, Chloe, a check.
Even though some might not be good at giving gifts, the Chrisleys are a happy bunch who always have each other's backs in every circumstance, happy or not.