See Teyana Taylor's Daughter Junie's Beautiful Braids Posing In a Pink T-Shirt & Printed Pants
Teyana Taylor's growing daughter, Junie, dressed to the nines in her new media share, rocking her ever top-notch glam and backing it up with her cool personality.
Junie's edgy style was the highlight in her recent Instagram post as she rocked some fashionable wear and aced the look like a certified fashion pro.
The photos had her posing indoors and flaunting her colorful outfit with well-blended colors. Junie's hot pink T-shirt stood out as she merged it with a pair of black patterned jean trousers.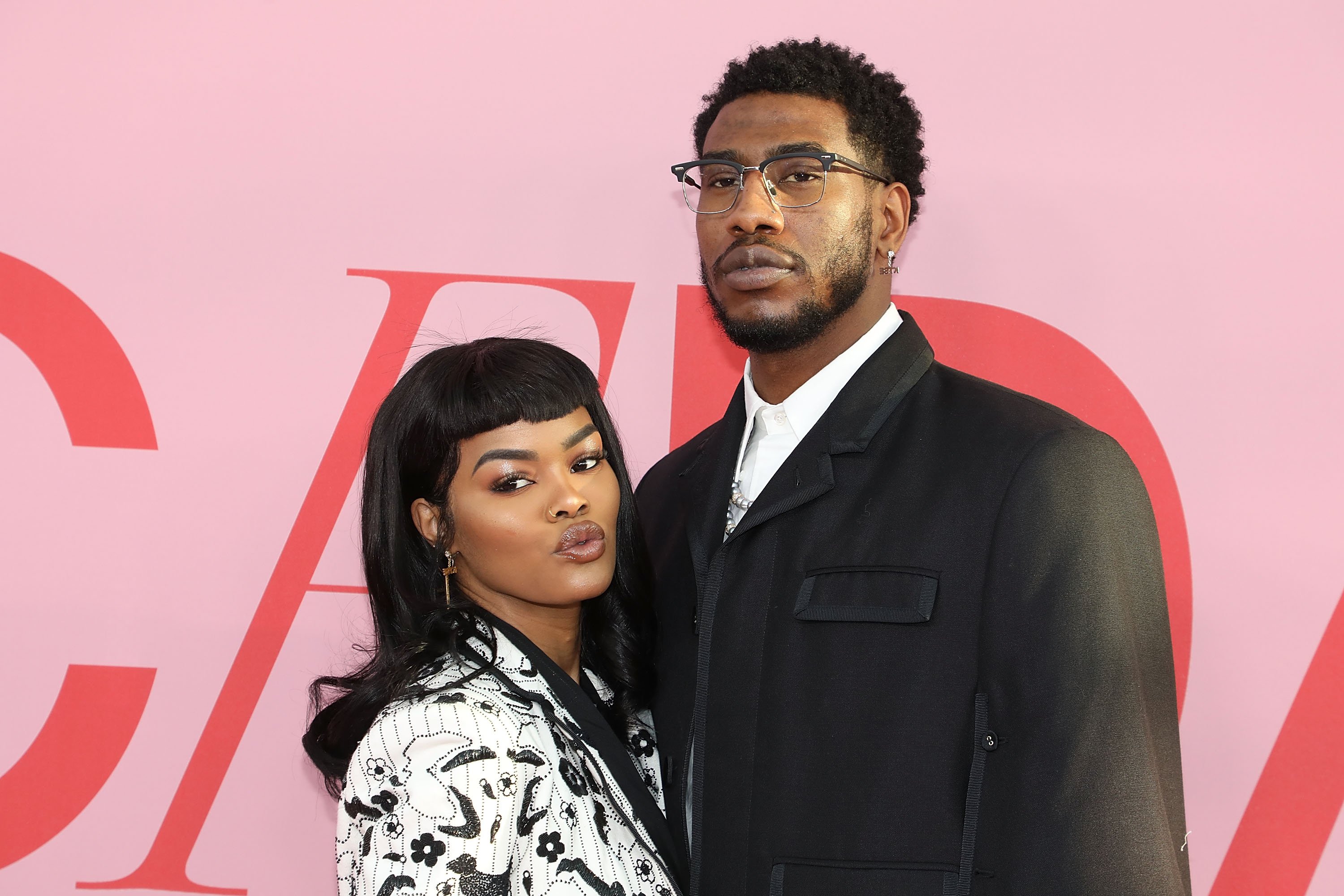 The tot's legs were clad in black ankle boots with red heart pom-poms spicing it up. Her hair was styled into big braids with curly ends while her baby hairs were intricately laid.
Through the pictures, Junie, 5, let fans know she was the ultimate style princess presenting cool poses and looking straight out of a fashion magazine. Her caption was a greeting to fans:
"Happy Saturday, everybody!!! # i'mabiggirlnow."
Junie is the first child of NBA star Iman Shumpert and multi-hyphenate entertainer Teyana Taylor. The youngster joined her family in 2015, and since then, many have realized that she was a natural superstar.
Fans first found out that Taylor was pregnant again via the music video for her song, "Wake Up Love." 
When Junie was just two years old, she stole the show at her mom's Seattle tour, mounting the stage with her own mic and blowing the minds of fans.
Junie was born a year before her parents tied the knot, and both stars have confirmed that having her changed them for the better.  
Just as the five-year-old keeps capturing hearts with her many talents, her arrival to the Shumpert-Taylor family was grand. Junie was born in the bathroom of her parents' home, and her dad played doctor. 
Once speaking about the birthing experience, Shumpert made it known that it was the most memorable assist for him. With the 911 call the star dad made, he was able to help his wife safely deliver their daughter. 
It seemed the celebrity duo had not seen the end of bathroom births. Last year, Shumpert and Taylor welcomed their second child, a girl, and she chose to make an entrance in the bathroom too. 
This came a day after the splendid baby shower thrown for her. The baby named Rue Rose was introduced to followers on Instagram. Fans first found out that Taylor was pregnant again via the music video for her song, "Wake Up Love."