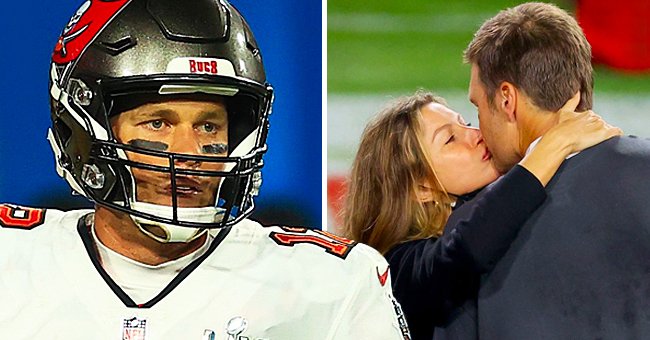 Getty Images
Tom Brady Attributes Success of Their Marriage and Family to His Wife Gisele Bündchen
Tampa Bay Buccaneers quarterback Tom Brady recently reflected on his thriving career and opened up about the motivation behind his momentous milestones.
In an interview with "Good Morning America's" Michael Strahan, Tom Brady reminisced on winning his seventh career Super Bowl. When Brady first announced he was leaving New England after 20 years to sign with Tampa Bay Buccaneers, he faced criticism and doubt.
However, the backlash did not deter him, and instead, he viewed it from a positive perspective. Brady shared that he draws inspiration from people who tell him he cannot do anything.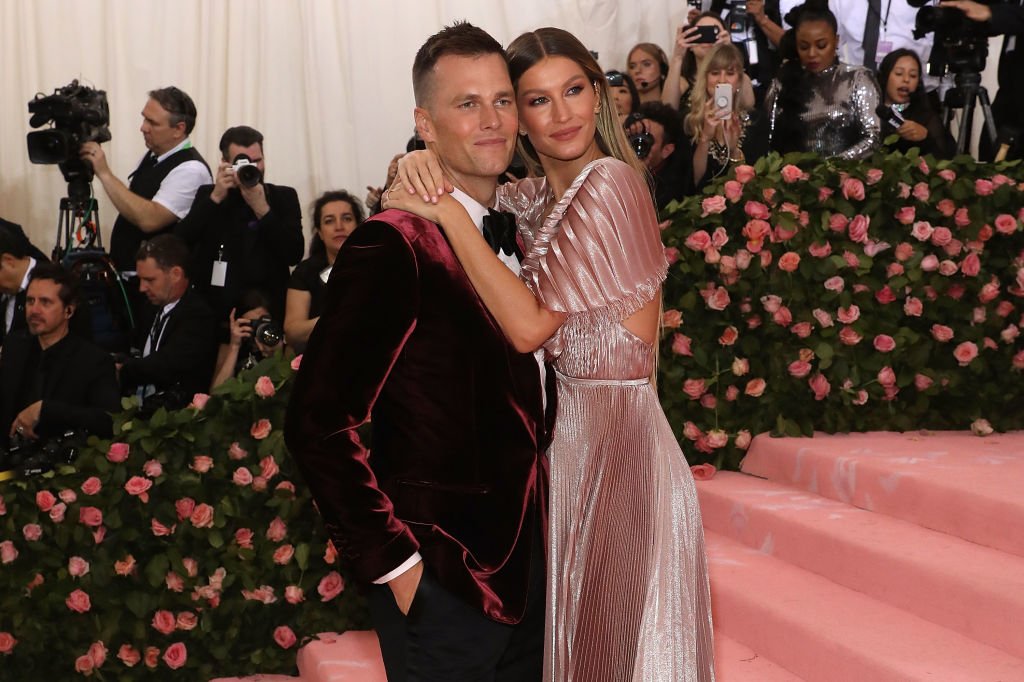 Gisele Bundchen and Tom Brady attend the 2019 Met Gala at The Metropolitan Museum of Art on May 6, 2019 in New York City | Photo: Getty Images
BRADY'S NFL SUCCESS
"I was always kind of motivated by people that say 'you can't do it.' You know, 'you're not good enough, you're not fast enough, not big enough, you're not good enough arm,'" he told the outlet.
The sports star added that he had had a body of work over some time, "so you know, you just say hey, and quickly you forget," the California native said.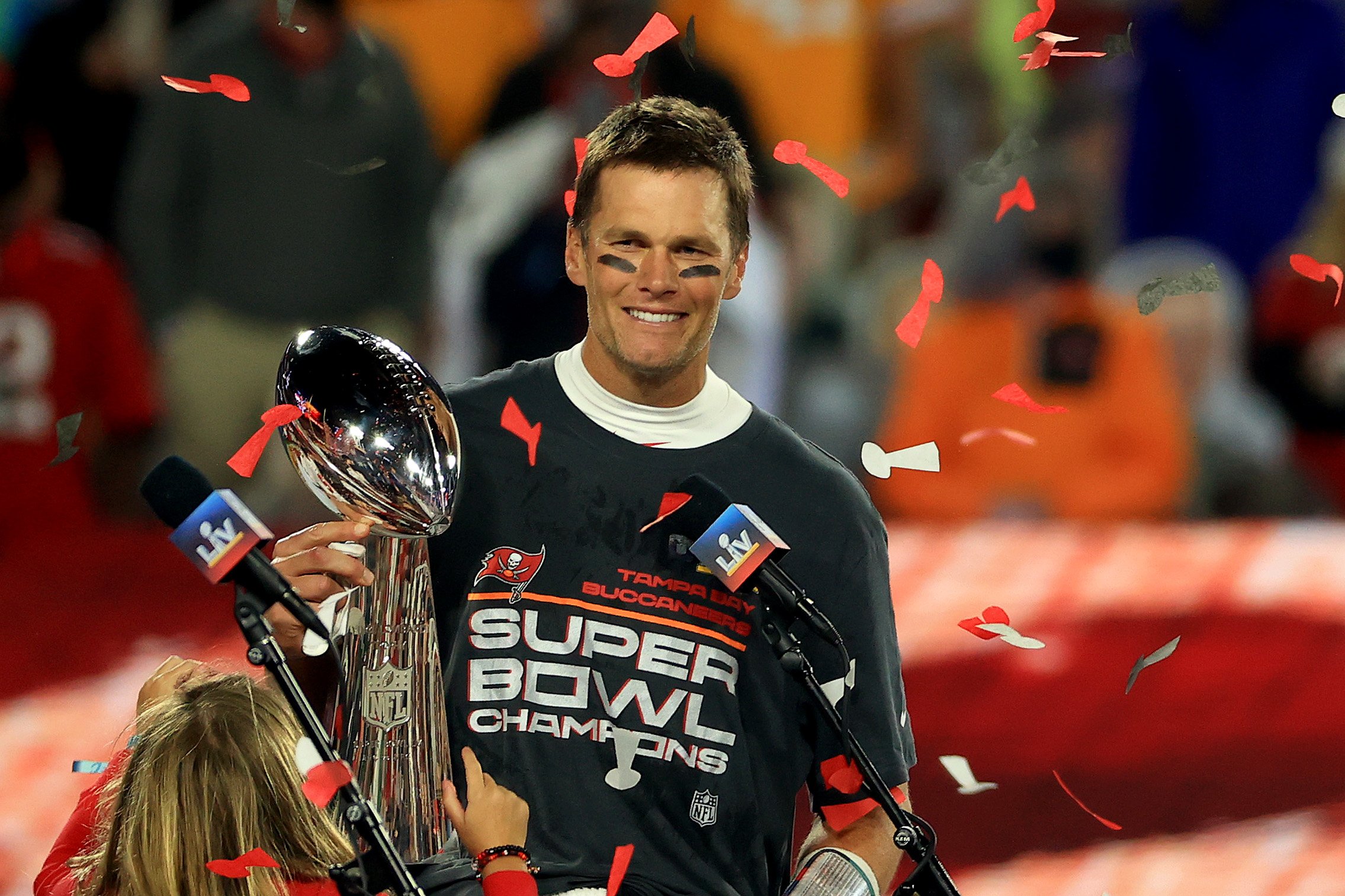 Tom Brady hoists the Vince Lombardi Trophy after winning Super Bowl LV at Raymond James Stadium on February 07, 2021 in Tampa, Florida | Photo: Getty Images
He spoke on his transition to the Bucs, and the 43-year-old said the good thing about football is that it's not about what you did the previous year but more about what you will do this year.
However, it was vice versa for him. Brady continued to say that it was about what he will do for the team last year and noted that he still feels the same way.
HE CREDITS HIS WIFE
Seeing how passionate he is about the sport, he still acknowledges his wife for his triumph in the game. As the pair celebrated their 12th wedding anniversary in February, Brady shared how supportive his wife is.
"I give her a lot of credit for that," he admitted. The father of two added his spouse is the pillar of the family who makes many sacrifices and brings out the best version of himself. The model, 40, recently moved to Miami, Florida, and their kids, Benjamin, 11, and Vivian, 8.
THE SUPER BOWL TROPHY SAGA
It appears Brady has loyal cheerleaders rooting for him. Following the Bucs' Super Bowl win in February, he celebrated by throwing his trophy off a boat. The football player spoke on doing so during a rowdy bash and admitted that it was not a good idea at the time.
Brady shared that there was not a lot going through his mind, which was not a smart move on his part. "One is: If we drop it, that's a little bit of a problem. But the worst thing that can happen is … the edges on that trophy are so sharp," he said, adding someone could have been hurt.
BRADY EXTENDING HIS CONTRACT
Nonetheless, Brady is not ready to say goodbye to his football career as of yet as he extended his contract with the Bucs that reportedly ties him to the team through the 2022 season.
Brady's wife, Gisele Bundchen, could not be happier for him that he still wants to play. A source told Hollywood Life, "Gisele is 1000% in for Tom to continue playing for as long as he would like to play because she knows how it makes him feel."
BRADY UNDERGOES KNEE SURGERY
With his wife on board, he still gets to do what he loves, even though it can leave him with injuries from time to time. Following his victory, Brady had knee surgery and was spotted with a bandage around his left knee while on vacation in Costa Rica with his wife and kids.
Now, he is on the road to recovery, seeing that he could travel for a family getaway. At the beginning of March, Brady revealed that he had undergone surgery after the Super Bowl.
Please fill in your e-mail so we can share with you our top stories!