Russell Wilson's Son Win & His Sister Anna Pose In a Sweet Photo — Do They Look Like Twins?
A new photo up on NFL champ Russell Wilson's Instagram page showed his little son nestling in the arms of his younger sister and fellow sports star Anna Wilson. The pair were absolute twinnies!
Russell Wilson showed off a heart-melting image of his son Win spending precious family time with his younger sister, Anna Wilson, and their striking resemblance was stunning. 
The pair looked radiant posing in an up-close view, cuddling up to each other. Anna wore a big smile as she rocked a beige hoodie. Little Win sat in her arms looking adorable in a white top and red pants.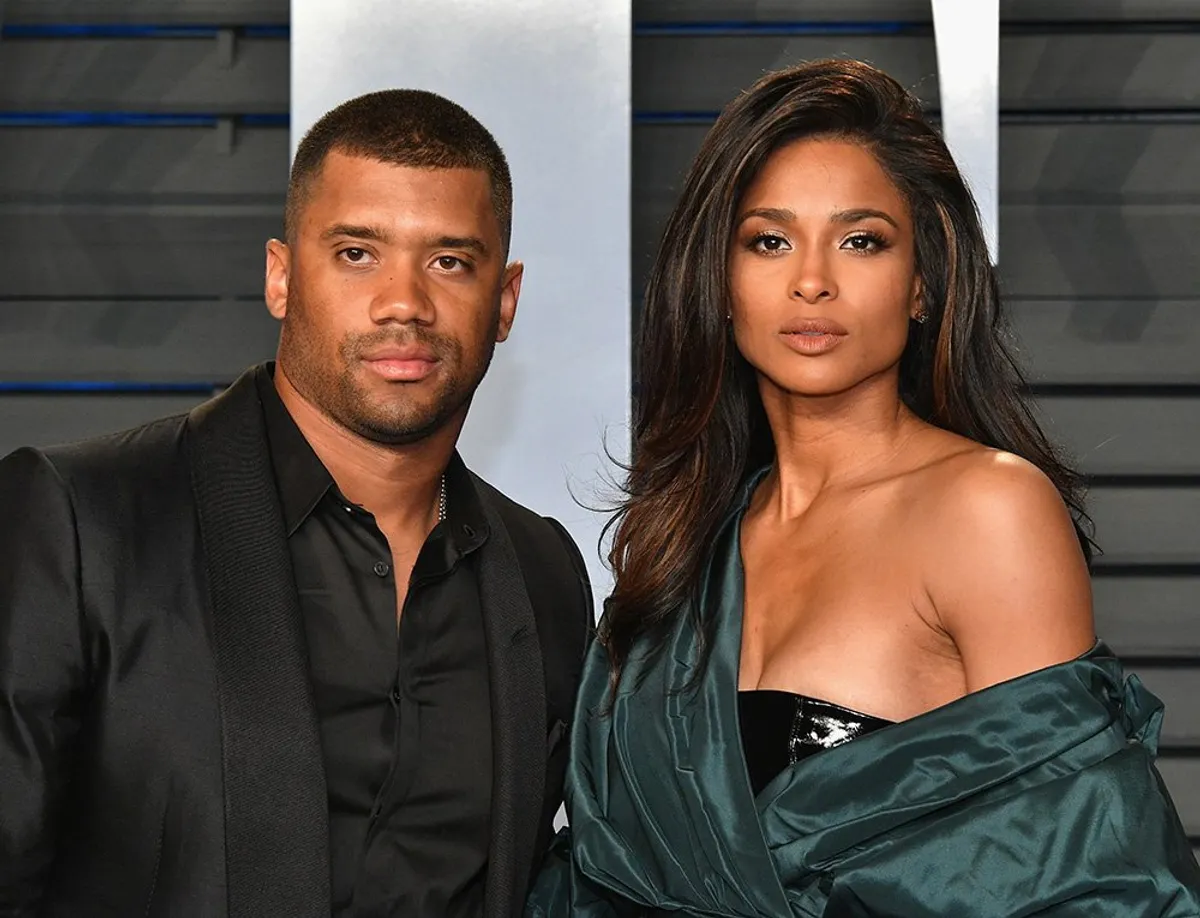 The pair's features were stunningly alike, and fans could also see how much Anna looked like her older brother. Russell wrote in his caption:
"Win + @awilly03 = ???."
This post comes after Anna aced a championship cup for her basketball team at Stanford University. The game was a 54-53 win against Arizona University. 
Seattle Seahawks quarterback, Russell, took to his Instagram page, posting a photo of his beloved sister holding up her NCAA trophy. Ciara also shared photos of her on her Instagram story.
Ciara explained that it was Russell's wish all along.
Since Win was born, he became a delight for his parents and family, his aunt Anna included. The little one joined the Wilson family in July 2020 and his parents shared the news on social media. 
As fans can attest, Anna is not the only one Win holds a striking resemblance with. Just a few months after his birth, he and his dad enjoyed late-night leisure.
The clip shared on social media presented the father-son duo bonding in the family's luxury kitchen. The fascinated Russell had his baby boy sitting up facing the camera, and it was not hard to see that Win ate his dad's whole face. 
Once when talking about how they came about their son's unique name, music star Ciara explained that it was Russell's wish all along. While Win was in the womb, the star dad would fondly refer to him by the name.
Russell also gave him the middle name Harrison, which was an honor to his late dad, Harrison Wilson III. The patriarch had passed on at 55 due to complications from diabetes.
Ciara went on gushing over how her son's birth was an easy one. The star mom noted that he came out in eight minutes and became her fastest birth. Win is Ciara's third child. Her older kids are Sienna and Future.