See This Sweet Photo Venus Williams Shared Of Her 14-Year-Old Dog Harry & Niece Olympia Ohanian
Venus Williams loves her pet, Harry! It was national pet day, and tennis champ Williams decided to celebrate her 14-year-old pet in style. Here is a look at how Williams celebrated the fluffy animal. 
Venus Williams is known for her amazing tennis career. However, many may not know that she is the parent of an adorable fluffy dog called Harry. 
To celebrate national pet day yesterday, Williams took to her Instagram page to share a couple of images showing her pet dog. The proud dog mom shared three different heartwarming pictures of Harry for her fans to gush over.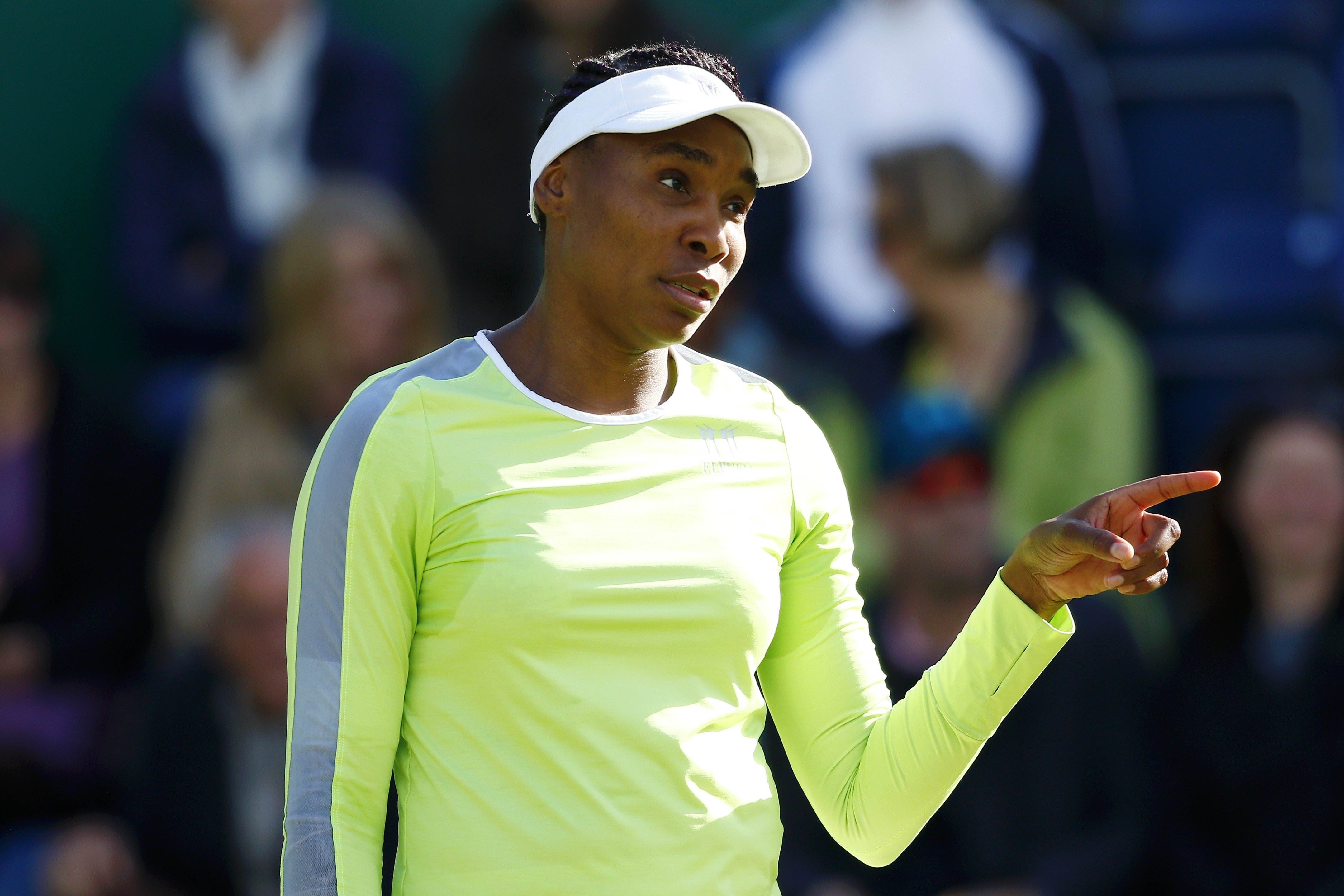 In the first image, Williams was seen lying down close to her dog at what seemed to be a tennis court. The tennis champ held on to Harry's face as they both stared lovingly into each other eyes. 
A white towel was laid on the ground for Williams and her dog to lay on. That was not all. The second image was just as cute, but this time, it featured Williams' niece, Olympia, and Harry. 
Just like the first picture, Olympia and Harry could be seen staring at each other, albeit the scenery was quite different. This time, they were in a garden and not a tennis court. 
Olympia looked so cute with her hair packed up in a bun as she stared into the eyes of her aunt's dog. However, just when one thinks it couldn't get any cuter, it did. 
The third image featured only Harry. He was seen cutely tucked into a red bag, and he looked so adorable and comfortable with his eyes closed, giving the impression that he was taking a nap. The post was captioned:
"It's national pet day and he's been my puppet for 14 years. I love my Harry! (Harold when he is in trouble😂) ❤️❤️❤️."
This is not the first time Williams is showing off her fluffy son. In an old image, Williams was seen carrying Harry in a black bag all dressed up in a purple shirt.
In another, she was sitting on the stairs with him, and it looked like their favorite game to play was the staring game. At another time, she was seen out and about at a flower market with Harry.
Williams was born on June 17, 1980, and she is known worldwide as one of the greatest tennis players ever. She grew up in a large family, and she is the sister of fellow famous and world-renowned tennis player, Serena Williams. 
Williams has had an amazing tennis career, and these days, all she wants is to spend time with her adorable pet dog, Harry. This is evident in the heartwarming pictures of Harry she keeps sharing.