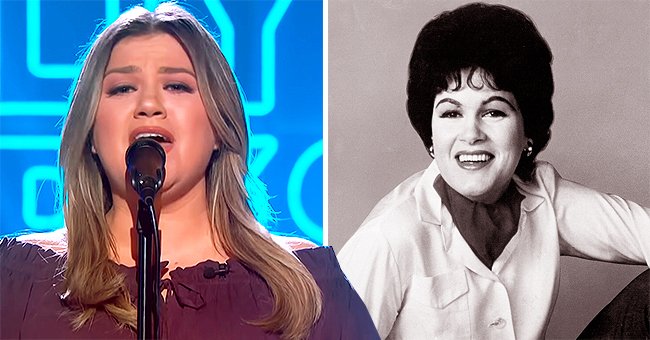 Getty Images | Youtube/The Kelly Clarkson Show
Kelly Clarkson Takes Fans Down Memory Lane with Her Cover of Patsy Cline's Song 'She's Got You'
Kelly Clarkson recently mesmerized fans with a cover of the 1962 classic "She's Got You" on "The Kelly Clarkson Show."
Kelly Clarkson is undoubtedly a woman of pure talent. Throughout the years, the "Because of You" artist showed the world that success came with hard work as she wowed fans with her powerful vocals.
In her career, Clarkson won several accolades, including Grammys and Emmy Awards. Although having her own songs, the artist also covers music from other talents, including a track she recently performed.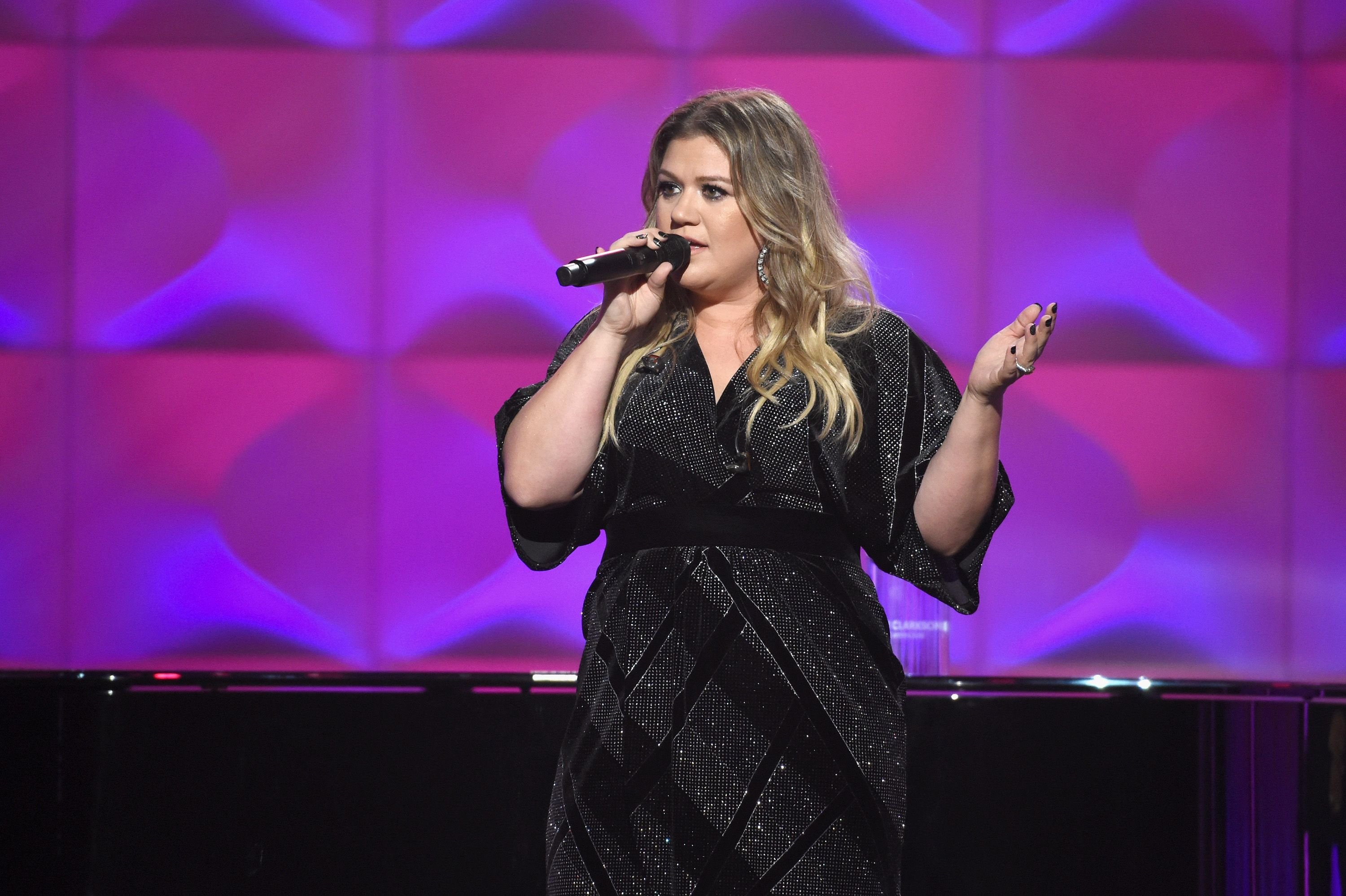 Kelly Clarkson during the Billboard Women In Music 2017 at The Ray Dolby Ballroom at Hollywood & Highland Center on November 30, 2017 in Hollywood, California. | Source: Getty Images
During a session of her show's "Kellyoke" segment, Clarkson brought the crowd back down memory lane as she revived American singer Patsy Cline's prowess by singing her famous hit "She's Got You."
The performance began with Clarkson standing in the middle of a dark stage, with blue lights flashing all over. To her right, on the piano, was her long-time music director, Jason Halbert, while "Y'all's" very-own Kyle took on the bass.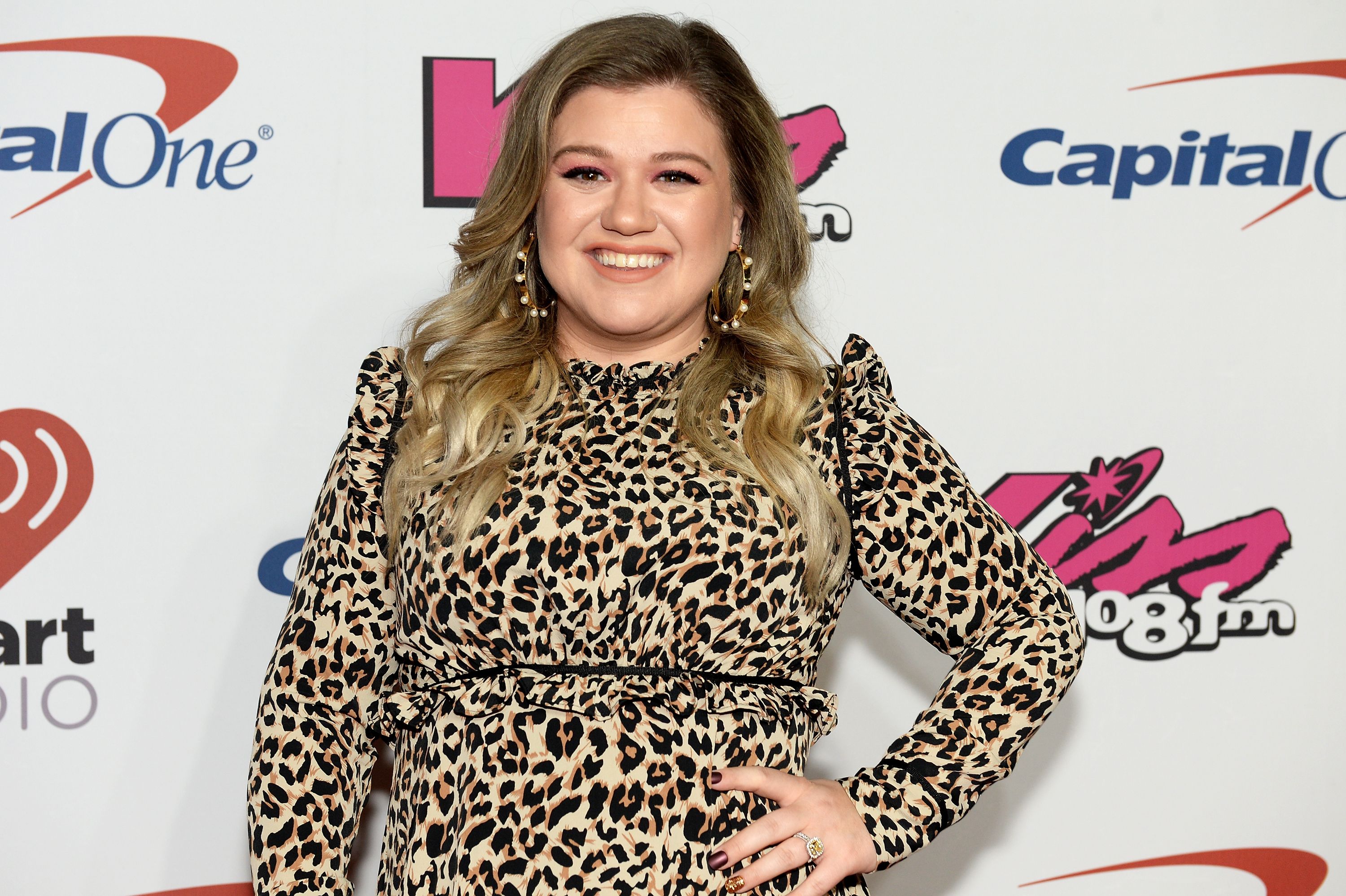 Kelly Clarkson during KISS 108's Jingle Ball 2017 presented by Capital One at TD Garden on December 10, 2017 in Boston, Mass. | Source: Getty Images
The show's facade was completed with a big and bright "The Kelly Clarkson Show" in blue neon lights lit up. Clarkson's "Kellyoke" covers have taken on a wide range of legendary artists, creating a blast from the past.
The artist has dedicated her life to writing new ones amidst her recent divorce from her husband, Brandon Blackstock.
In fact, in a previous episode, the 38-year old singer-songwriter took on "Walkin' After Midnight," another Cline classic from the 1950s. The mother of two also crushed her performance with LeAnn Rimes' "Blue" from her debut country album.
The "Stronger" singer has proven her greatness in the country genre, earning countless praise from her audience. "I swear, Kelly can sing ANYTHING!" one fan proclaimed on the YouTube post.
Despite Clarkson's clear winning feat in country music, the artist has also conquered a diversified set of genres through song performances from Lady Gaga, Maroon 5, DNCE, among many other artists.
Nevertheless, despite such multifaceted singing talent, Clarkson didn't hold back in admitting fear of a particular hit song known to many. While working with Latin pop star Luis Fonsi, Clarkson expressed her realization of being afraid to cover the famous "Despacito."
The track broke seven Guinness World Records and earned a top spot on Billboard's ranking for about four months. Despite her constant rehearsal of the song and overwhelming love for singing in Spanish, the 2002 "American Idol" winner considered it the "biggest song of all time" and decided just to leave it as is.
Of course, fans were quick to join in on social media fun as they tried to convince Clarkson to do the cover. Clarkson is also an original artist with songs that have touched many people's hearts across the globe.
In recent years, the artist has dedicated her life to writing new ones amidst her recent divorce from her husband, Brandon Blackstock. She shared that she has reached about 60 written songs, highlighting that nothing compares to the therapeutic feel of expressing one's emotions.
Please fill in your e-mail so we can share with you our top stories!