Kimora Lee Simmons' Daughter Aoki Looks Like Her Mom's Twin in a Black Outfit with Dark Makeup
Kimora Lee Simmons' daughter Aoki proved she's as beautiful as her mother in a photo she recently shared on Instagram. Does she look like her famous mom?
Aoki Lee Simmons, one of former model Kimora Lee Simmons' two adult daughters, took to Instagram to post a gorgeous picture of herself in dark makeup and fashion. 
The stunning photo showed Aoki dressed in a black outfit while inside a spacious room. She matched her striking outfit with black eyeshadow and a nude-colored lip gloss.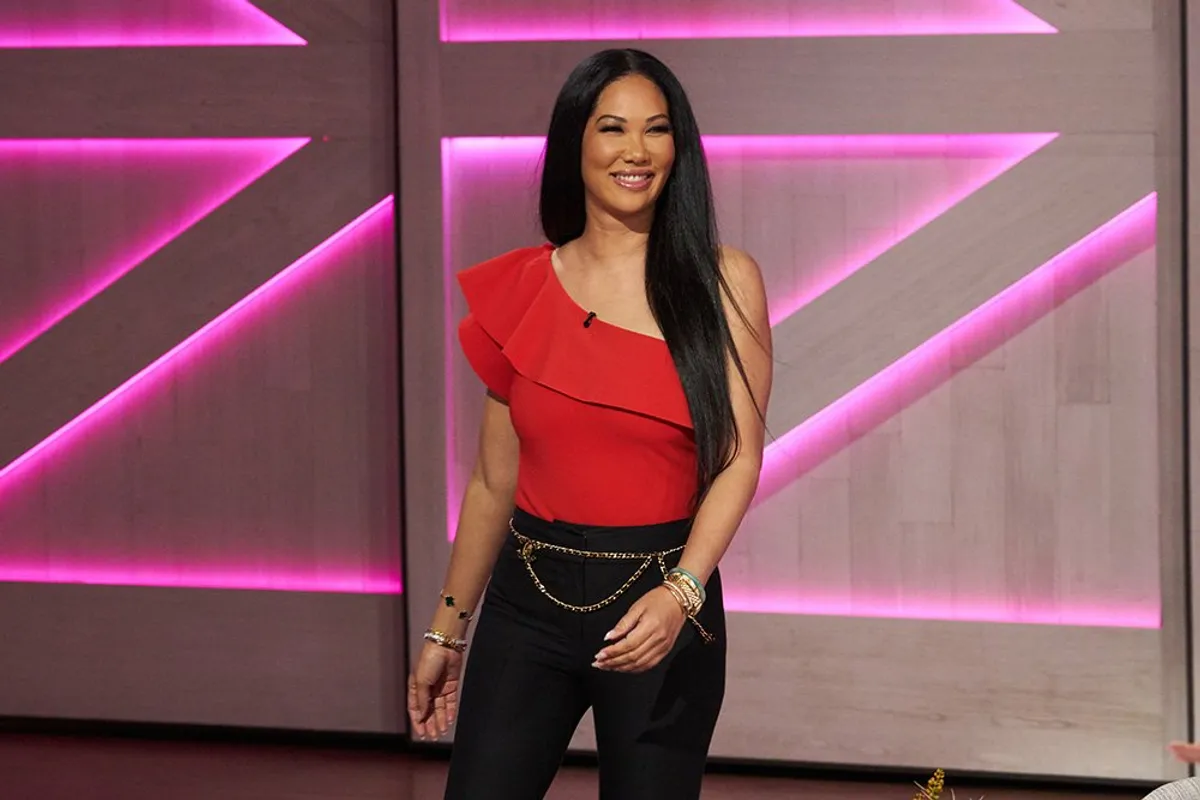 She showed off her magnificent afro hair while giving a blank stare to the side of the camera. On one side of the spacious room was a vanity table with her belongings on it.  
The look on Aoki's face suggested she was tired after a long day's activity. She captioned her post saying that was her face while doing her 10-page essay.
Kimora's look-alike daughter has been enrolled at Harvard University. When the pandemic hit, she was at the Ivy League school. She was forced to return home and continue her studies remotely.
Like many students, Aoki seemed to be having difficulty adjusting to her new situation. She asked her Instagram followers for some study time management tips. 
Several fans who could relate to her dilemma pitched some study tips. A follower suggested she make a "to-do list" and tick each item off to feel more accomplished.
While many shared time management ideas, others expressed admiration for Aoki's beauty and her ability to maintain it despite the stress. One fan commented that she looked like Kimora.

Besides finding ideas to better manage her challenging schoolwork at home, Aoki keeps herself busy taking up old hobbies such as practicing ballet at home.
She and her older sister, Ming, were instrumental in their mother's brand relaunch in 2019.
She previously posted a series of videos demonstrating her dancing abilities and techniques. Prior to this, Aoki had not taken ballet classes in four years. 
Amid the pandemic, Aoki does not limit herself to doing one activity at home. In a Vogue interview, she shared that she stays active by running and practicing yoga.
She also writes journals and reads books from her own library. A voracious reader, Aoki revealed she has been collecting books all her life.
In addition to her studies and leisure activities at home, Aoki also dabbles in the family business, the Baby Phat clothing line that Kimora launched in the early '90s.
She and her older sister, Ming, were instrumental in their mother's brand relaunch in 2019. After the brand's revival, the siblings launched Baby Phat's first-ever cosmetic line, Shimmer Dreams.