Kerry Washington Comes Under Fire for Tweet about DMX & Prince Philip's Death — See Comments
Kerry Washington sparked social media outrage over her tweet about the deaths of American rapper DMX and British royal Prince Philip on April 9. Fans are not impressed.
"Scandal" actress Kerry Washington is trending on Twitter for the wrong reasons after her now-deleted Twitter tribute acknowledging the untimely death of beloved US rapper DMX and the simultaneous passing of Prince Philip.
In a well-intentioned tweet, Washington surmised that the late "We Right Here" hitmaker and the British monarch were together in heaven before passing her love to both their families.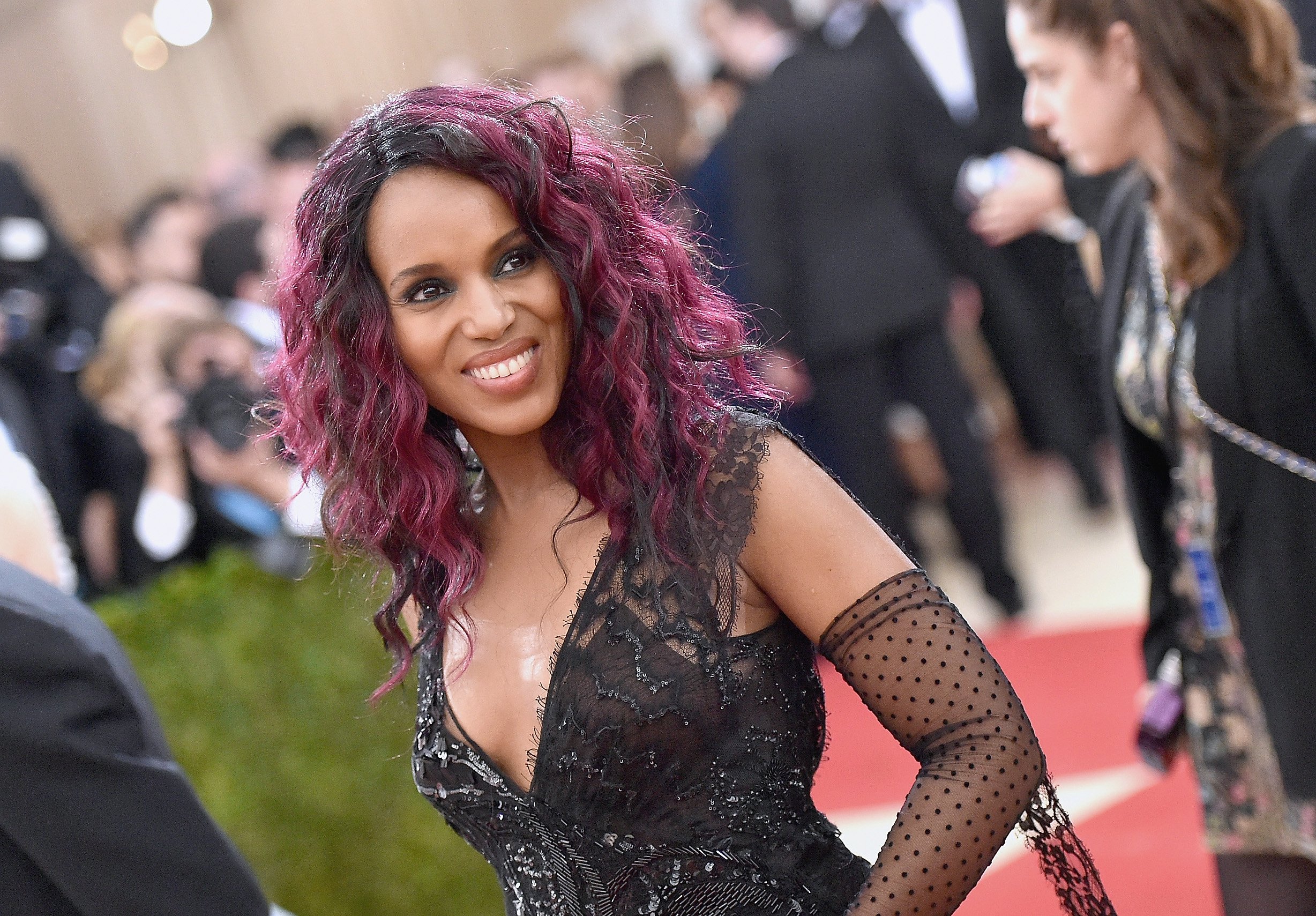 Fans were both disappointed and angered that Washington combined her tribute to DMX and Prince Philip, despite them being contrasting figures in society in every possible way. 
Before long, the "Little Fires Everywhere" star was trending as fans blasted her for what they thought was an insensitive and disrespectful statement towards DMX, whose real name is Earl Simmons.
Did Kerry Washington really say dmx and prince Phillip are in heaven Talking pic.twitter.com/kr0NXll3md

— quietstorm (@thequietstorm88) April 9, 2021
FANS REACT TO WASHINGTON'S TWEET
As the backlash poured in from Washington's largely American following, one fan wrote, "DMX and Prince Philip going to two very different places don't lump in DMX with a white supremacist pls queen," while many others responded with emotive gifs.
While both men died on the same day, their lives were far from similar.
Kerry Washington wanted us to fantasize about Prince Philip calling DMX racial slur in the afterlife.

Nasty work.

— KRS-Two (@PBS_Impulse9) April 9, 2021
While Washington's tribute was not well-received, she was not the only celebrity to take to social media platforms with heartfelt tributes for DMX and Prince Philip, who both passed away on April 9.
Among those who mourned DMX were actresses Halle Berry and Viola Davis and rappers Ice Cube and Missy Elliott. Prince Philip's death was received with heartfelt messages from US President Joe Biden, Prince Harry, Meghan Markle, and others.
Kerry Washington trends on Twitter as fans react to her tweet about DMX and Prince Philip's deaths. pic.twitter.com/dnIfVJB6dA

— Pop Crave (@PopCrave) April 9, 2021
EARL "DMX" SIMMONS
While both men died on the same day, their lives were far from similar. DMX was a beloved rapper who was born in Mount Vernon, New York. During his lifetime, he built an inspirational music career with numerous chart-topping hits.
The "X Gon' Give It To Ya" rapper was 50 years at the time of his death, five days after he suffered a heart attack. He had been placed on life support and died at White Plains Hospital in New York.
Now we all know they're not even remotely in the same line. One of them slid down @LilNasX pole to hell and it wasn't DMX pic.twitter.com/rralx3Kue0

— Moderna Shawty (@Fentylibraheaux) April 9, 2021
THE DUKE OF EDINBURGH
On the other hand, Prince Phillip lived a long life and died at age 99. He was the lifelong companion of Queen Elizabeth II, the reigning British monarch, and died following a recent hospital stay for a heart condition.
The Duke of Edinburgh passed away at Windsor Castle, and his funeral will be held at St George's Chapel, although funeral events will be limited due to the COVID-19 pandemic.