Madonna Purchases a $19.3 Million Mansion in Los Angeles Previously Owned By The Weeknd
Madonna just purchased a seven-bedroom Hidden Hills mansion from The Weeknd for $19.3 million. The home features a stunning two-story guesthouse, among many other amenities. 
Madonna purchased a 13,391-square-foot Hidden Hills property for her family, making her the latest A-lister to move into the gated community. The stunning mansion used to be The Weeknd's home before he decided to move. 
The "Starboy" singer repurchased the property in 2017 for a whopping $18.2 million before putting it back on the market four years later for $21.995 million. Ultimately, the "Material Girl" singer was able to negotiate the buying price to just $19.3 million. 
Her new pad sits on three acres of land. It has enough rooms for herself and each of her six children. Aside from stunning bedrooms, the home will definitely keep them all busy as it features a movie room, a gym, a swimming pool, a bar, and a wine cellar. 
Outside, Madonna and her kids may also invite loved ones over as there's a two-bedroom guesthouse in their backyard. It also features an infinity pool, a fireplace, a spa, and a cabana with a lounge area. 
Before getting to the home itself, a landscaped driveway leads to the entrance hall, which features high ceilings and a window wall, which brightens the home's overall interior. The home's walls are painted white and are accented with wood and stone finishes. 
Although numerous sources have confirmed the sale, it is unknown where The Weeknd, who goes by Abel Tesfaye in real life, will move next. However, he has another LA property under his name, particularly a penthouse unit in the city. He also has a property in New York's Tribeca neighborhood. 
Before the purchase, Madonna spent most of her time in her Portugal mansion, which she purchased back in 2017. Her gorgeous home is an 18th-century revival and is located near Lisbon. She is one of the many celebrities who have purchased new homes in double digits this year amid the COVID-19 pandemic. 
The Weeknd remains to be one of the most influential artists of this generation, using different personas in trying to explain the message of his music. Last year, he notably wore a bandage to his performance at the American Music Awards, which turned out to be symbolism for celebrities who alter their features to be accepted.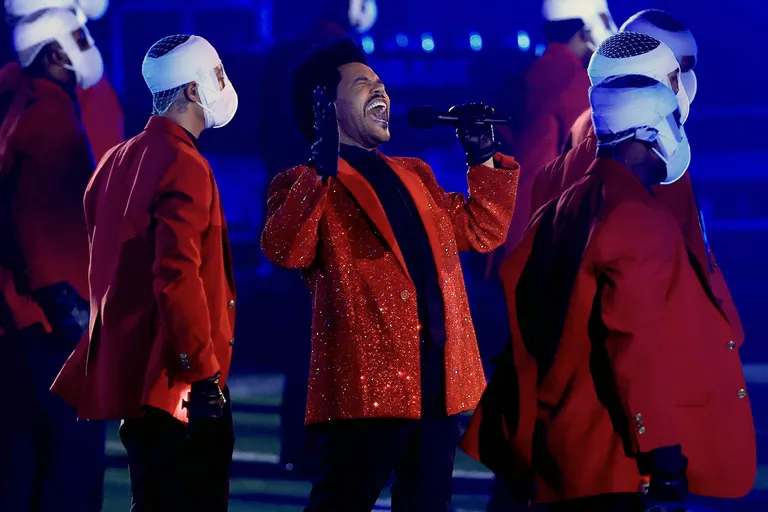 He has been using the same persona since November 2019, ever since he released his "After Hours" album. It all came to an end when he performed at the Super Bowl, where he performed his hit songs bandage-free.