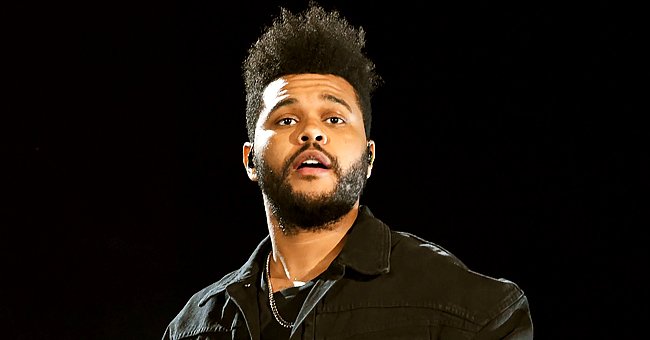 Getty Images
The Weeknd Reveals Meaning behind the Bandages for His Character in 'After Hours' Video

The Weeknd explains the symbolism behind the head bandage that fans have become accustomed to over the past several months. He performed with a group of bandaged dancers during the Super Bowl halftime event.
You'd be forgiven for thinking The Weeknd had suffered a serious injury when he first appeared with his bandaged face at the "AMAs" in November 2020. But over time, people have wondered what this look symbolizes, and the artist has now explained.
Put simply, the "Save Your Tears" singer has said the bandages represent a Hollywood celebrity culture that will go to extreme and dangerous lengths to alter their physique, all in the name of wanting to be accepted.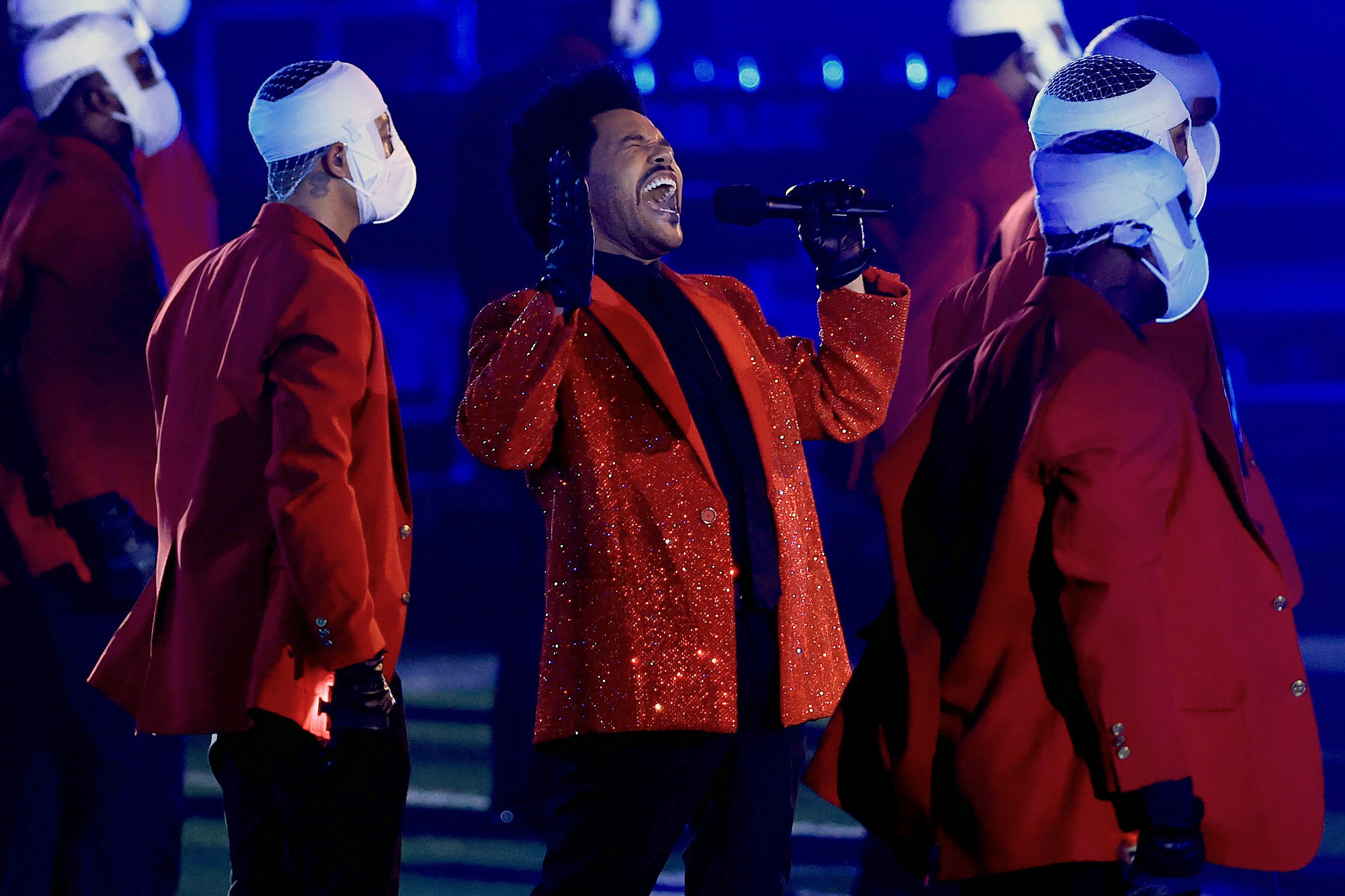 The Weekend performed at the 2021 Super Bowl Halftime Show in Tampa, February, 2021. | Photo: Getty Images.
However, this story has been played out since November 2019, when The Weeknd introduced fans to a red-jacket-wearing character as part of his "After Hours" album. With each performance and video, the character's face looked worse, adding:
"It's all a progression and we watch The Character's storyline hit heightened levels of danger and absurdity as his tale goes on."
It starts with the character enjoying one too many drinks in Las Vegas, which leads to a fight resulting in a broken nose, but then takes a dark turn with the character apparently becoming possessed by an evil spirit.
According to the "Heartless" performer, he took inspiration from Martin Scorcese's "After Hours" movie, which bears the same name as his album, for which he received 3 awards at the AMAs.
The artist reportedly spent $7 million of his own money on the Super Bowl show.
After performing with a bloodied face at the "VMAs" in August, he followed it up with the same bandaged and bloodied look at the "AMAs," which included a performance of "In Your Eyes" with Kenny G.
When The Weeknd debuted the "Save Your Tears" music video this January, fans were shocked to see a face that looked like he underwent a botched surgery. Asked what fans should read into his efforts to make himself look hideous, he responded:
"I suppose you could take that being attractive isn't important to me but a compelling narrative is."
The bandages had been completely removed in the video to reveal what lay underneath – a distorted face complete with exaggerated cheek implants and over the top lip fillers.
Those who would have been paying attention to The Weeknd's details would have also noticed another item that became a staple for his new character: a red jacket.
The Weeknd has worn a red jacket in each music video and for all live performances since he dropped "Heartless" in November 2019. This was keeping in line with his concept that all these things were happening to his character over one night.
It all culminated in his Super Bowl halftime performance on Sunday, where he performed an array of songs, including "Can't Feel My Face," "Earned It," and "Blinding Lights."
Even though he hit the stage bandage free, he ensured the symbolism carried through with bandaged back up dancers. The artist reportedly spent $7 million of his own money on the show, which included a Las Vegas strip inspired stage and pyrotechnics.
Please fill in your e-mail so we can share with you our top stories!