Queen Is Understanding Of Why a Pregnant Meghan Markle Cannot Attend Prince Philip's Funeral
Meghan Markle did not accompany her husband, Prince Harry, to his grandfather's funeral, the Duke of Edinburgh, and the queen has expressed her thoughts.
Following Prince Philip's death, the funeral has been slated for Saturday, April 17, by 3 pm and is set to be broadcasted by the British Network.
Before the funeral, the Duke of Sussex, Prince Harry, returned to the United Kingdom to pay the last homage to his grandfather. However, his wife, Meghan Markle, did not follow him, considering her pregnant state.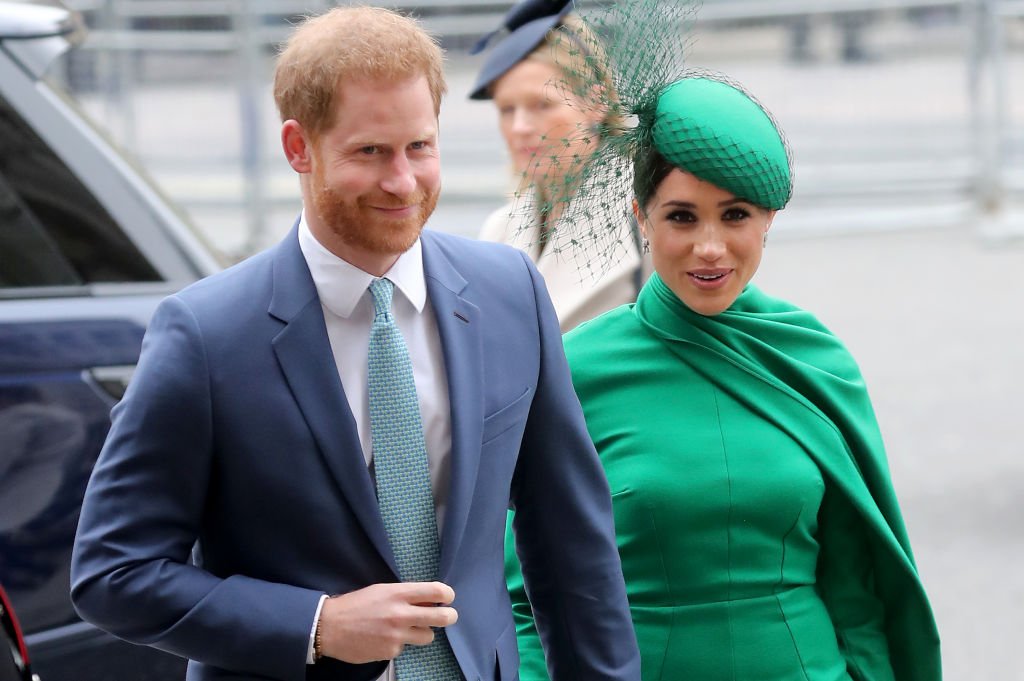 A palace spokesperson said that her physician advised the Duchess of Sussex not to travel; hence, she stayed back in California with her son, Archie. 
Despite not being able to travel, Meghan has expressed her condolences. A California source told People that the queen understands why Meghan cannot travel at this time.
Harry, however, stood in for his wife as a representative and has since been isolated at Frogmore Cottage in preparation for the funeral at St. George's Chapel at Windsor Castle.
The Duke of Sussex arrived in the UK two days after the demise of his grandfather. Harry left the United Kingdom about a year ago and had not seen his family members since the Oprah Winfrey interview he had with his wife. 
Despite his absence for a long time, it was finally confirmed on April 10 by Buckingham Palace that Harry would be attending the funeral at Windsor Castle. 
Harry's grandfather, Philip, was a great man. He was the longest-serving royal consort in British history and was at the queen's side for more than six decades. 
Many have since sent in their condolences after his demise, including the Prime Minister, who said the late Prince earned the affection of generations in the United Kingdom, across the Commonwealth, and worldwide. 
Among the numerous other people who sent their condolences was Philip's son Charles, who also paid tribute to his father and said he was deeply grateful for the public's support on his passing.
He said his father was a very special person whom he thought above everything would be amazed by the touching things that were said about him. 
The late Duke of Edinburgh will have a ceremonial funeral, and his coffin will be moved from the private Chapel to the Windsor Castle. May his soul rest in peace!