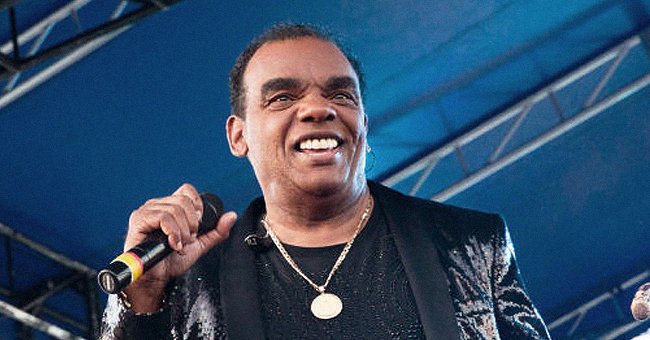 Getty Images
Ronald Isley's Young Wife Kandy Turns Heads in a Vibrant Yellow Bikini during Vacation Together
Ronald Isley's young wife Kandy recently caught a lot of attention after she took to social media to share pictures from her family vacation with the iconic singer.
Ronald Isley of "The Isley Brothers" has a gorgeous wife decades younger than he is! The woman, a singer known as Kandy, recently took to her personal Instagram page to share snaps from their family vacation.
In the shot, Kandy sat pretty behind Ronald, who had his upper body resting against his wife. She had her arms around him, and their attention seemed caught by something in the distance.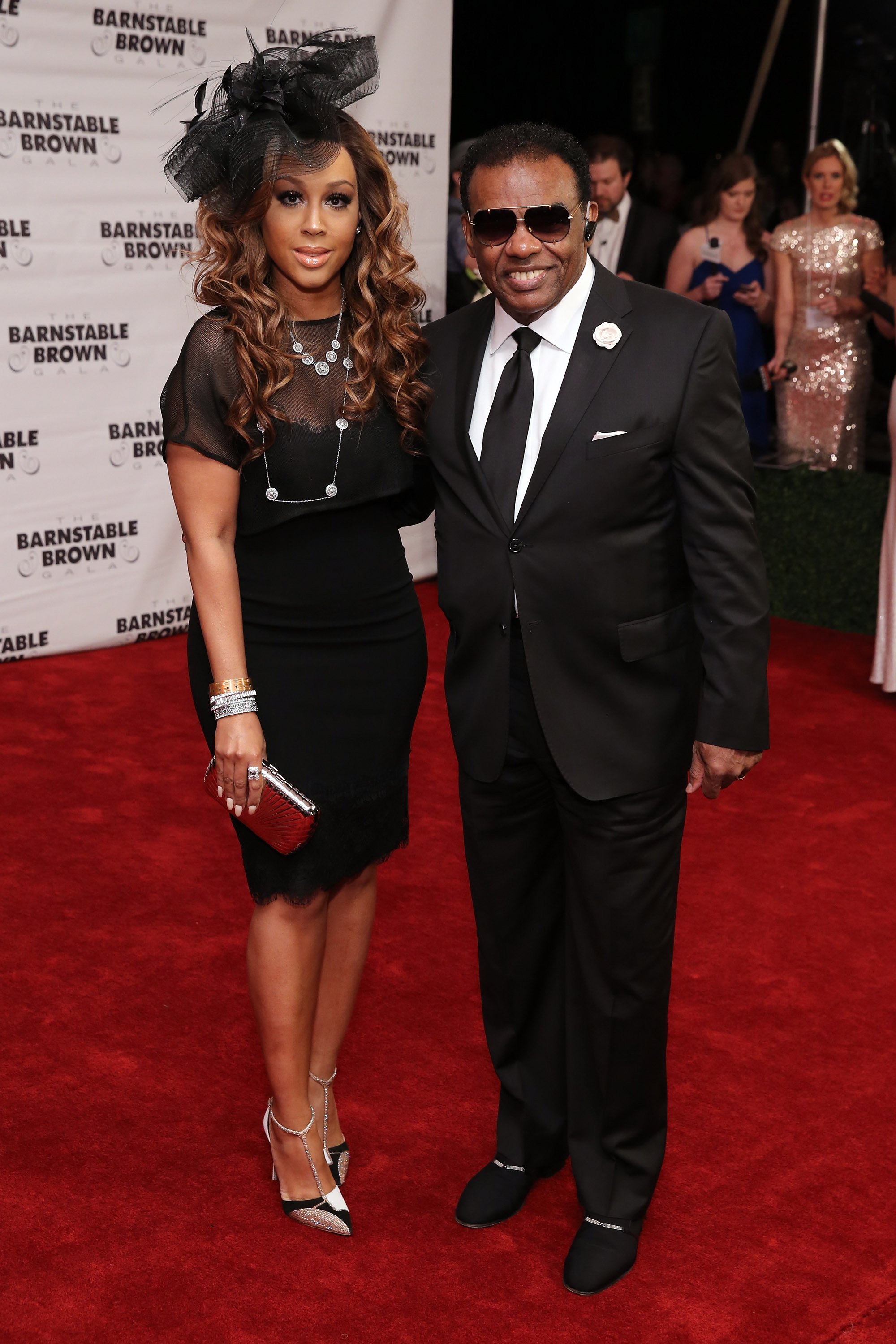 Ron Isley & Kandy Johnson Isley at the Barnstable Brown Kentucky Derby Eve Gala on May 1, 2015. | Photo: Getty Images
Ronald wore black shades and a simple white shirt. Kandy was a vision in a skimpy neon-green swimsuit which she complemented with a brown fedora hat.
Her fingernails were painted blood red to match her lipstick, and two rings graced both her hands. Like her husband, her eyes were also obscured by large dark shades.
Feeling generous, Kandy shared more photos from the vacation on her Instagram story. One of the shots she shared featured her sibling, a woman so similar to her in looks, only their hair and outfit differentiated them.
While Kandy's was blonde, her sister's hair color was solid black. The two women stood on a beach with a tall surfboard standing vertically between them.
She was tagged a gold digger at some point.
Kandy's husband made headlines recently after his band, "The Isley Brothers," won a Verzuz battle against Earth, Wind, and Fire one week ago.
Verzuz is a popular Instagram streaming show run by Swiss Beatz and Timbaland. The win thrust Ronald, the lead singer of the group, into the spotlight.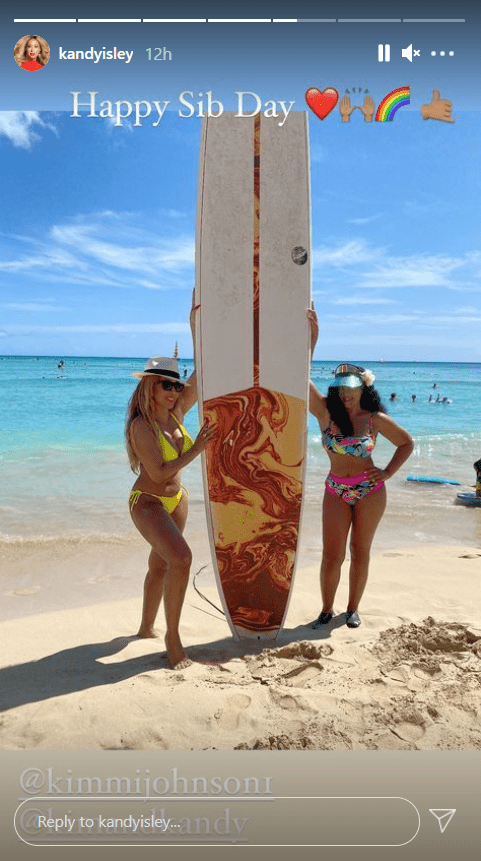 Kandy Isley in a picture with her sibling at the beach during a vacation. | Photo: Instagram/Kandyisley
Ronald and Kandy tied the knot in a lavish wedding ceremony that was held in 2005. Their music brought them together, and the talented man courted her for more than a year before they decided to go before the altar.
The two share a child, 13-year-old Ronald Isley Jr. He was born in 2007, the same time his father was in jail for tax evasion. Ronald also has a child named Tia with his ex-wife Margaret Tinsley.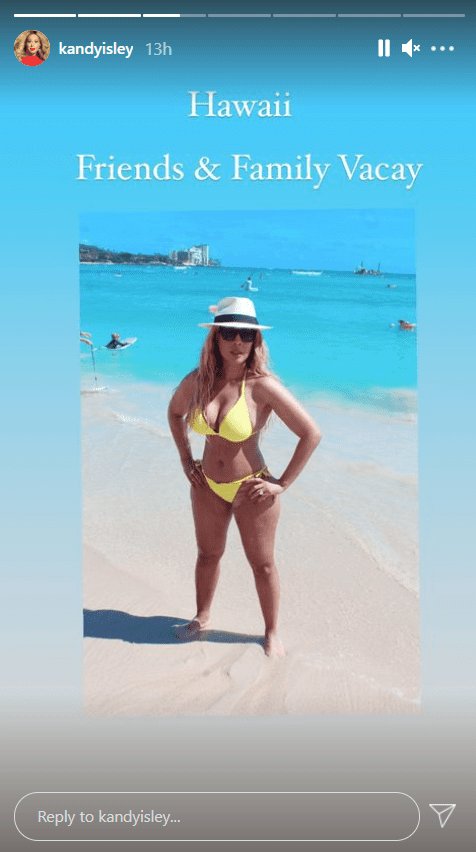 Kandy Isley wearing a yellow bikini at the beach during a vacation. | Photo: Instagram/Kandyisley
The age gap between Kandy and Ronald has been the topic of debate in the past. She was tagged a gold digger at some point, but she clapped back, revealing how deeply she cares for her husband who she considers a gentleman.
Kandy also admitted to having many things in common with him. She must have been right because more than thirty years after they both said "I do," their relationship is still going strong.
Please fill in your e-mail so we can share with you our top stories!