USDA Issues Health Alert for Ground Turkey That May Be Linked to Salmonella Illness
The U.S Department of Agriculture has issued a warning to consumers of ground turkey. The organization put out a health alert, noting that the food product might be linked to Salmonella disease.
The US. Department of Agriculture, through its Food Safety and Inspection Service (FSIS), has issued a public health alert about raw ground turkey products that might be linked to the rising cases of Salmonella illness.
The FSIS warned that about 211,406 pounds of the turkey products manufactured by the Pennsylvania company, Plainville Brands, might have been responsible for Salmonella Hadar disease.
SALMONELLA OUTBREAK: 28 sick with 2 hospitalized. Check your freezer for ground turkey products dated 1/1/21 to 1/10/21. These products were sold nationwide. Throw them away or return them to store. Do not cook or eat them. Find brand names and more: https://t.co/lNJUU8HNvo. pic.twitter.com/VfapRPOpGL

— CDC (@CDCgov) April 12, 2021
The public health alert was issued on Monday, April 12, after the Centers for Disease Control and Prevention (CDC) released a piece of new information about the incubation period of Salmonella.
The CDC shared that symptoms of the Salmonella illness include fever, diarrhea, and abdominal cramp, and can begin manifesting within 6 hours to 6 days of infection from consuming contaminated food.
Check your freezer! The USDA's Food Safety and Inspection Service has issued a public health alert for more than 200,000 pounds of raw ground turkey due to salmonella concerns.https://t.co/xJm9qMPfgP

— CBS Philly (@CBSPhilly) April 14, 2021
The disease can last from 4 to 7 days, with most people recovering without treatment or medication. However, for people with compromised immune systems, the symptoms can become severe.
Last year July, there was a series of Salmonella disease outbreaks across 48 states in the United States.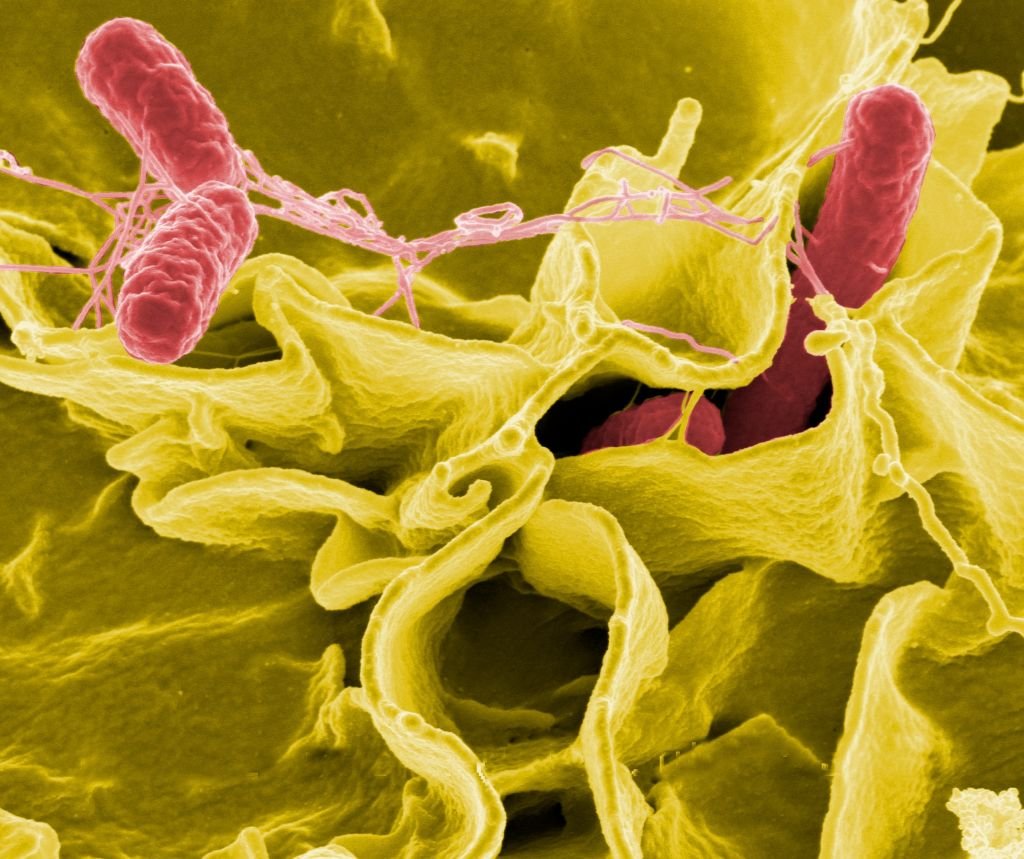 The public alert noted that the concerned products were manufactured between December 18, 2020- December 29, 2020, and have establishment number EST. P-244 inside the USDA mark of inspection.
In collaboration with the CDC, the FSIS investigated 28 cases of Salmonella outbreak across 12 states and traced one patient's source of transmission to a pack of ground turkey from Plainville.
Public Health Alert Issued For Raw Ground Turkey Linked To Salmonella Hardar Illness https://t.co/wxocnEAhzC pic.twitter.com/eH44ee31b1

— WCCO - CBS Minnesota (@WCCO) April 11, 2021
The onset dates of the outbreak range from December 28, 2020, until March 4, 2021. Unfortunately, the products couldn't be recalled by the FSIS as they are no longer available for purchase. 
Hence, they have warned the public to check their freezers and either throw away the ground turkey or return it to the place of purchase. The FSIS has also advised consumers to cook all raw meat products at high temperatures properly. 
Salmonella concerns in ground turkey meat made by Plainville Brands trigger public health alert https://t.co/EOLlLOAAgK pic.twitter.com/VA7RjP6RBS

— Eyewitness News (@ABC7NY) April 11, 2021
Last year July, there was a series of Salmonella disease outbreaks across 48 states in the United States. The 15 cases recorded were traced back to patients having contact with backyard poultry.
The number of Salmonella illnesses reported in 2020 trumped that of previous years, bringing the total number of cases to 28,938 as of July 2020. About 151 people have been hospitalized, and one person dead.
USDA issues public health alert for more than 211,000 pounds of ground turkey for possible salmonella risk https://t.co/m4AKiyb4C4 via @usatoday

— Angela (@TheKitchenista) April 12, 2021
The FSIS, which was created in 1862 by President Abraham Lincoln, has a mission of protecting the public by ensuring the safe consumption of egg, meat, and poultry products. They make use of science-based systems to inspect food products.