LL Cool J's Wife Simone Looks Half Her Age Dressed In a Bird-Print Jumpsuit with a Purple Bag
Rapper and actor LL Cool J's wife Simone Smith showed off her love for purple when she shared a picture showing as she dazzled in a bird-print outfit, purple bag, and shoes. 
LL Cool J's wife, Simone Smith's love for purple is well-known. Besides her Instagram username being "Sislovespurple," she has shared many pictures of herself clad in outfits with the color. 
On Monday, she shared yet another photo of herself clad in a gorgeous outfit with purple also being the day's theme. In the snap, Simone wore a colorful bird-print jumpsuit and sat on a chair outdoors.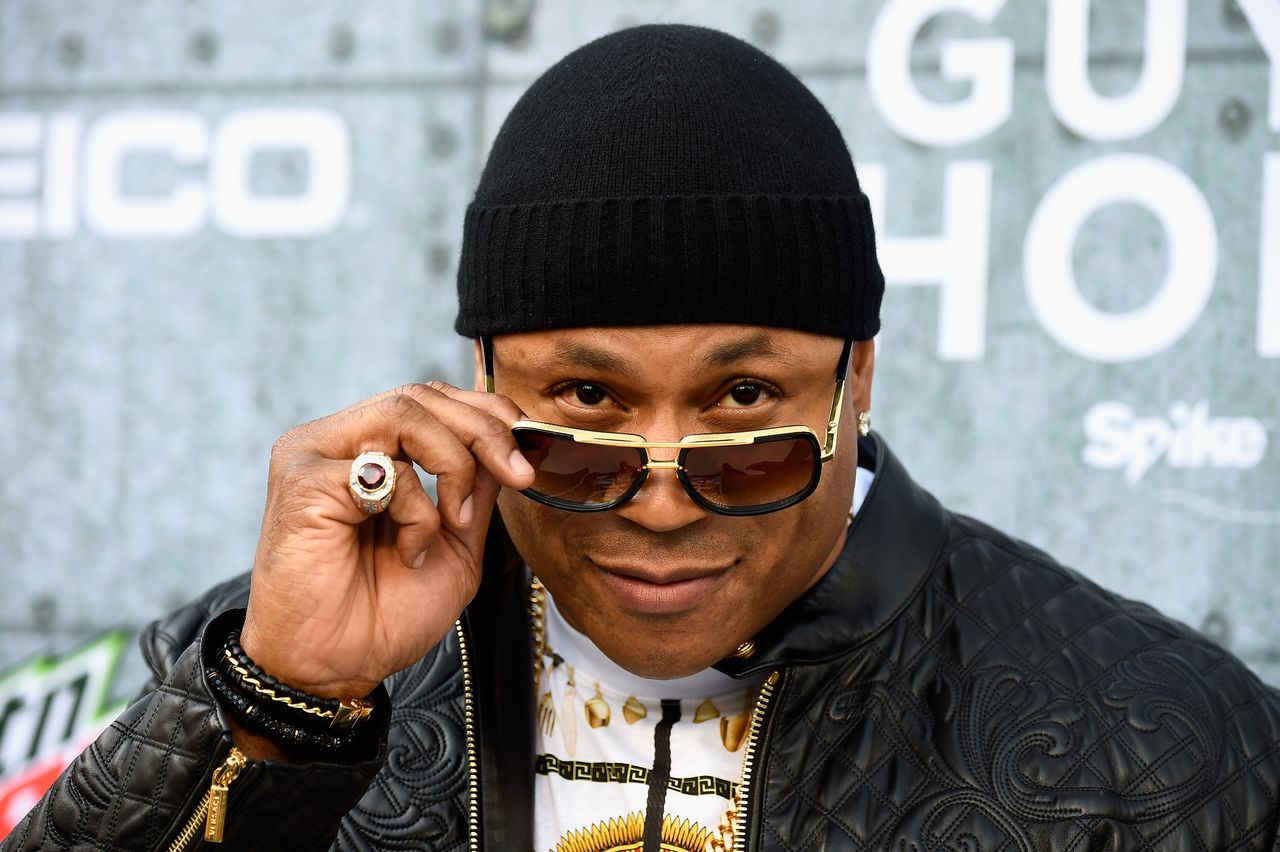 Simone completed her look with purple wedge-heeled shoes and carried a purple bag. She accessorized her stylish look with a hat she wore over her long braids. 
In the post's caption, she wrote that she was in a purple mood. She said purple symbolizes royalty, grandeur, independence, wisdom, devotion, extravagance, pride, and creativity, among others. She added:
"Being a personality color purple, you have a peaceful and tranquil quality and a quiet dignity about you."
The beautiful Simone further wrote that with personality purple, a person could inspire others with their creative thinking and ability to deal positively with adversity. 
She concluded her caption by stating that colors have meaning before asking her fans what their favorite colors mean to them and if it aligns with their personalities. 
The loving wife and mother was diagnosed with bone cancer but fought hard to beat the disease.
The photo Simone shared in the post was taken at a wedding she attended on Saturday. She shared pictures from the wedding, showing as she, LL Cool J, and their daughters posed with the bride and groom. 
In the post's caption, she revealed she and her family witnessed their beautiful niece, Tiffany Noir's marriage with the love of her life, Nick Katz, at an intimate wedding ceremony full of loved ones, laughter, dancing, and good vibes. She added: 
"Congratulations again Tiff and Nick!! We love you both so much!! 💜💜 God is great!!"
Simone and LL Cool J have been married since 1995. The sweet couple has remained madly in love with each other in over 25 years of marriage, going through the good and bad times as a unit. 
Simone has always loved LL Cool J, who has also loved her right back. Their fans have witnessed their picture-perfect love over the last 25 years from the beautiful moments they have shared with them on social media. 
Simone and LL Cool J have known each other since their teenage years. They share a son Najee, and three daughters, Italia, Samaria, and Nina. 
In 2004, the loving wife and mother was diagnosed with bone cancer but fought hard to beat the disease, with LL Cool J there for her throughout her treatment. 
Since defeating the deadly disease, Simone, a self-proclaimed "hoop connoisseur," has remained determined to find a cure for cancer and channels the proceeds from her charitable jewelry line to the American Cancer Society.