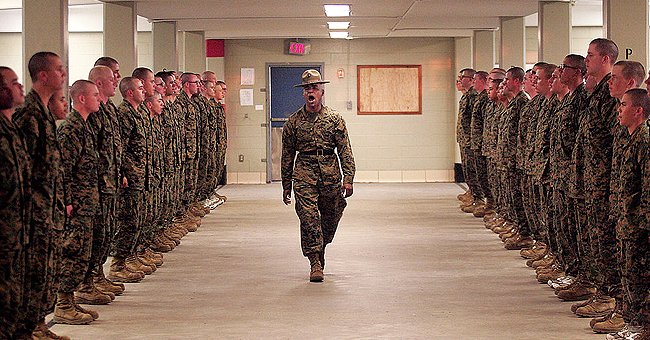 Getty Images
Daily Joke: Marine Drill Instructor Notices a New Recruit
At a training encampment, the marine drill instructor noticed an unfamiliar face among his trainees and decided to give him some enlightening orientation on the breakdown of authority.
After completing the morning's routine, a marine drill instructor noticed a new recruit among the trainees at the training camp.
Desperate to offer him some much-needed orientation, the instructor barked orders at the recruit, asking him to step out to the front of the line.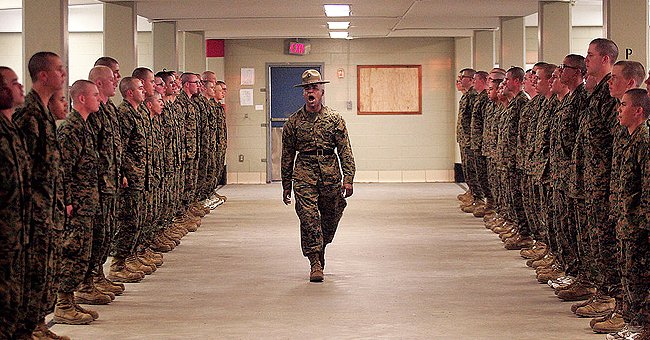 Photo of military men during a drill. | Photo: Getty Images
A little shaky, the recruit jogged to the front and stopped a few steps from the instructor. After studying him for a while, the instructor directed a question to the new recruit out of nowhere, saying: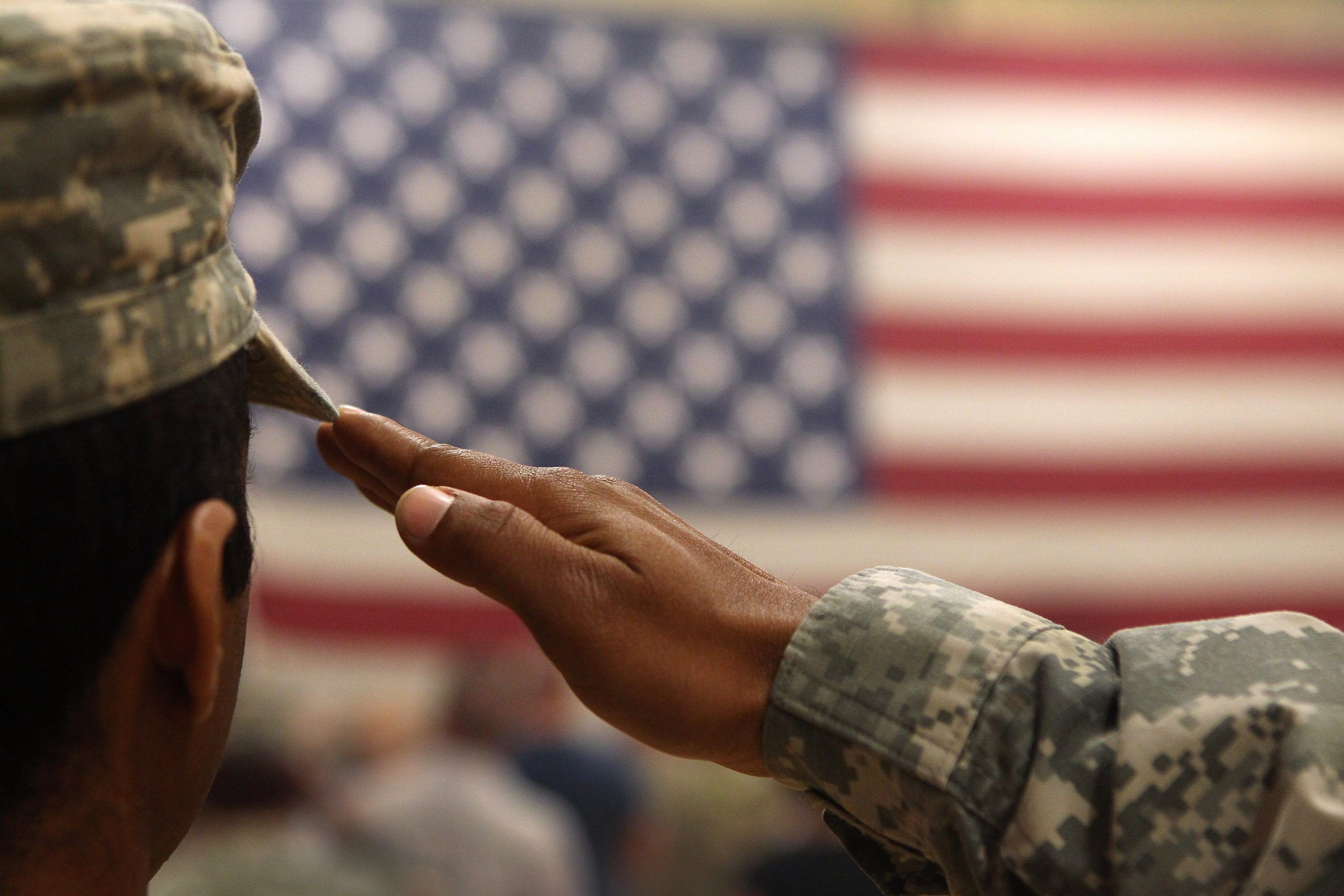 A soldier salutes the flag during a welcome home ceremony. | Photo: Getty Images
Struggling to get his act together, the recruit slowly replied: "Paul." With a mixture of anger and disgust, the instructor raised his voice even louder, reprimanding the recruit for his audacity. He barked:
"Look, I don't know what kind of bleeding-heart pansy [expletive] they are teaching in boot camp today. But I don't call anyone by his first name. It breeds familiarity."
The recruit nodded his understanding as the angry instructor carried on with his reprimand, explaining how identifying on a first-name basis led to a breakdown in authority. Seeing the recruit shaken, he continued:
"I refer to my recruits by their last names only. Smith, Jones, Baker. And I am to be referred to only as Sergeant. Do I make myself clear?"
The recruit replied: "Yes sir, Sergeant!" With a satisfied smirk, the Marine Drill instructor stated how glad he was to have driven the message home to the newbie and straightened out any wrong notions. He then asked the recruit to state his last name. The recruit replied:
"Darling. My name is Paul Darling."
Upon hearing his reply, the drill instructor took a deep breath and continued in a more subtle voice: "Well, Paul, here's what I want you to do…"
Read another interesting joke here.
Please fill in your e-mail so we can share with you our top stories!