Hilary Duff Shares a Photo of Her Sleepy Daughter Mae Yawning — See Her Adorable Newborn
Hilary Duff warmed hearts with a photo of her newborn daughter Mae yawning sweetly at the camera. The actress and her husband Matthew Koma became a parents-of-three last month.
Hilary Duff is basking in the euphoria of her newborn daughter Mae and hasn't failed to carry along her beloved fans. Yesterday, the actress blessed her 16.7 million followers with a heartwarming photo of the bundle of joy.
The proud mother-of-three shared a picture of little Mae yawning adorably at the camera. The captivating image showed the infant in a cute pink wool wrap sweater and matching bow that adorned her head.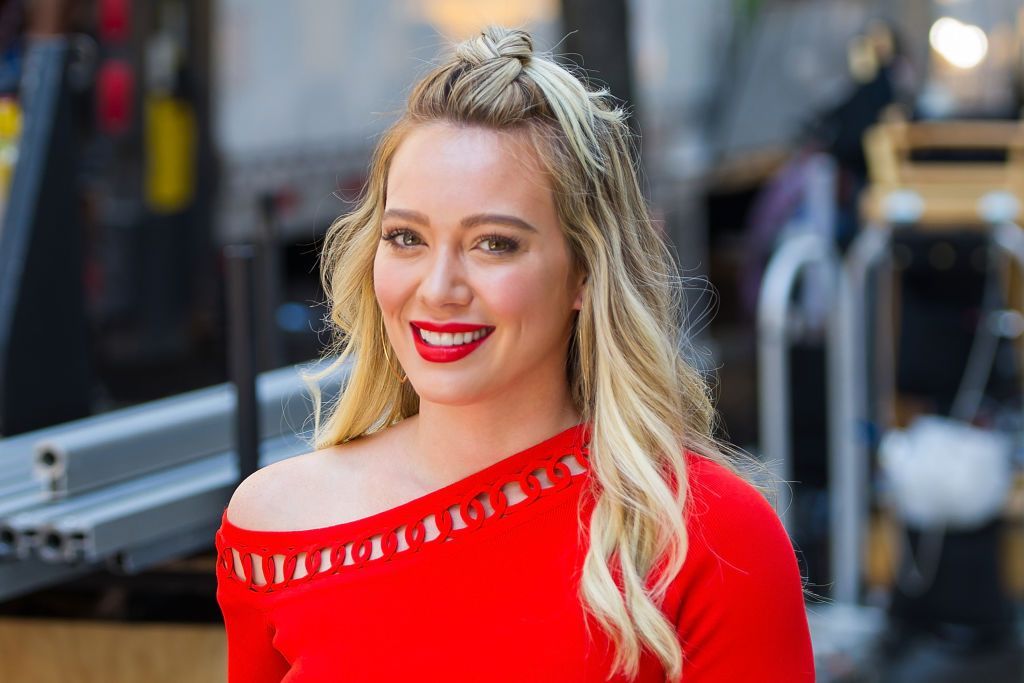 A hand was gently supported the baby's head as she was carried above a field of blooming daisies. The lovely background matched the heavy dose of cuteness little Mae's beauty gave in the photo.
In the accompanying caption, the Hollywood star wrote, "It's Friday right," and credited the photographer responsible for the fascinating image. Fans in the comments section gushed over Mae, describing her as "precious."
The "Lizzie McGuire" star and her husband Matthew Koma welcomed baby Mae on March 24 but didn't share the great news of her arrival until four days later. The doting mom uploaded a touching black-and-white family photo.
Fans may recall that Duff and Koma shared that they were expanding their family in October 2020
The whole clan doted on the newborn who Duff was cradling in a kiddie pool. Big sister Banks Violet Bair, 2, was in the pool touching her sister. While Koma and Duff's son with her ex-husband Mike Comrie, Luca, were outside.
In the caption, the 33-year-old revealed her daughter's unique names, writing, "Mae James Bair." A week after, Duff serenaded fans with another heart-melting picture of the family's newest addition.
To commemorate the toddler spending one week on earth, the actress uploaded an up-close picture of Mae dressed in a wool onesie with an information card that had details of her weight and height at birth. 
Fans may recall that Duff and Koma shared that they were expanding their family in October 2020 with a boomerang clip of the singer rubbing her growing bump. Koma joked about the quarantine being fun.
In recent news, another Hollywood child star became a parent. "Home Alone" star Macaulay Culkin and actress Brenda Song welcomed their first child, a boy named Dakota Song Culkin, on April 5. 
The bundle of joy was born weighing 6 pounds, 14 ounces in Los Angeles, and the couple couldn't be more thrilled. The longtime lovebirds had reportedly been eager to become parents for a while.