Hilary Duff Calls Motherhood a Life-Changing Experience — Everything She's Said about Raising Kids
Former teen idol Hilary Duff is the proud mother of three beautiful children from two marriages. Still, it has been challenging to balance motherhood with her career.
Hilary Duff, 33, began her acting career at a very young age and quickly became labeled a teen idol thanks to her title character of the popular television series "Lizzie McGuire" from 2001 to 2004. 
She also appeared in the theatrical movie based on the series "The Lizzie McGuire Movie" in 2003. Following both projects' success, Duff instantly became a hit among young viewers throughout the early 2000s.
Over the years, fans have watched from their homes (with the memories of Duff's Lizzie McGuire days still fresh in their hearts) as the talented actress blossomed into a young adult, wife, and mother. 
She also revealed how motherhood helped her navigate her own relationship with her mom.
Despite her busy acting career, the last few years have seen the actress become increasingly outspoken about the joys and challenges of motherhood, especially for working mothers. 
BECOMING A FIRST-TIME MOM
Hilary Duff welcomed her first child, son Luca Cruz with her ex-husband and former professional hockey player Mike Comrie in March 2012. At the time of her son's birth, the "Lizzie McGuire" star was 24 and still married to Comrie. 
During an episode of "The Motherly" Podcast, the 33-year old actress reflected on what it felt like becoming a mom at just 24 years old. She said:
"It was a little isolating in the beginning because I didn't have any friends that had babies yet."
Duff also revealed that Luca's arrival completely changed everything about her life because she got so obsessed with her son that she hardly had any time to focus on any other thing.  
Barely eight months after Hilary Duff's son, Luca, was born, her marriage to Comrie crashed in quite unusual circumstances. Despite claiming irreconcilable differences at the time of divorce, she later admitted that they might have been too young to tie the knot.
HILARY DUFF GETS MARRIED AGAIN
Hilary Duff began dating singer Matthew Koma a year before finalizing her divorce from her ex-husband. The lovebirds met at the studio while collaborating on the blonde bombshell's album "Breathe In. Breathe Out." 
Koma was always aware that Luca was a big part of Duff's life and made an effort to bond with him. However, he did not force the relationship, and the two have grown to become very close. While speaking about their relationship, Duff explained:
"Matt is so helpful and so great with Luca. He knows that Luca has a great dad too, so he is like, 'I feel so lucky that I get to experience watching him grow...'"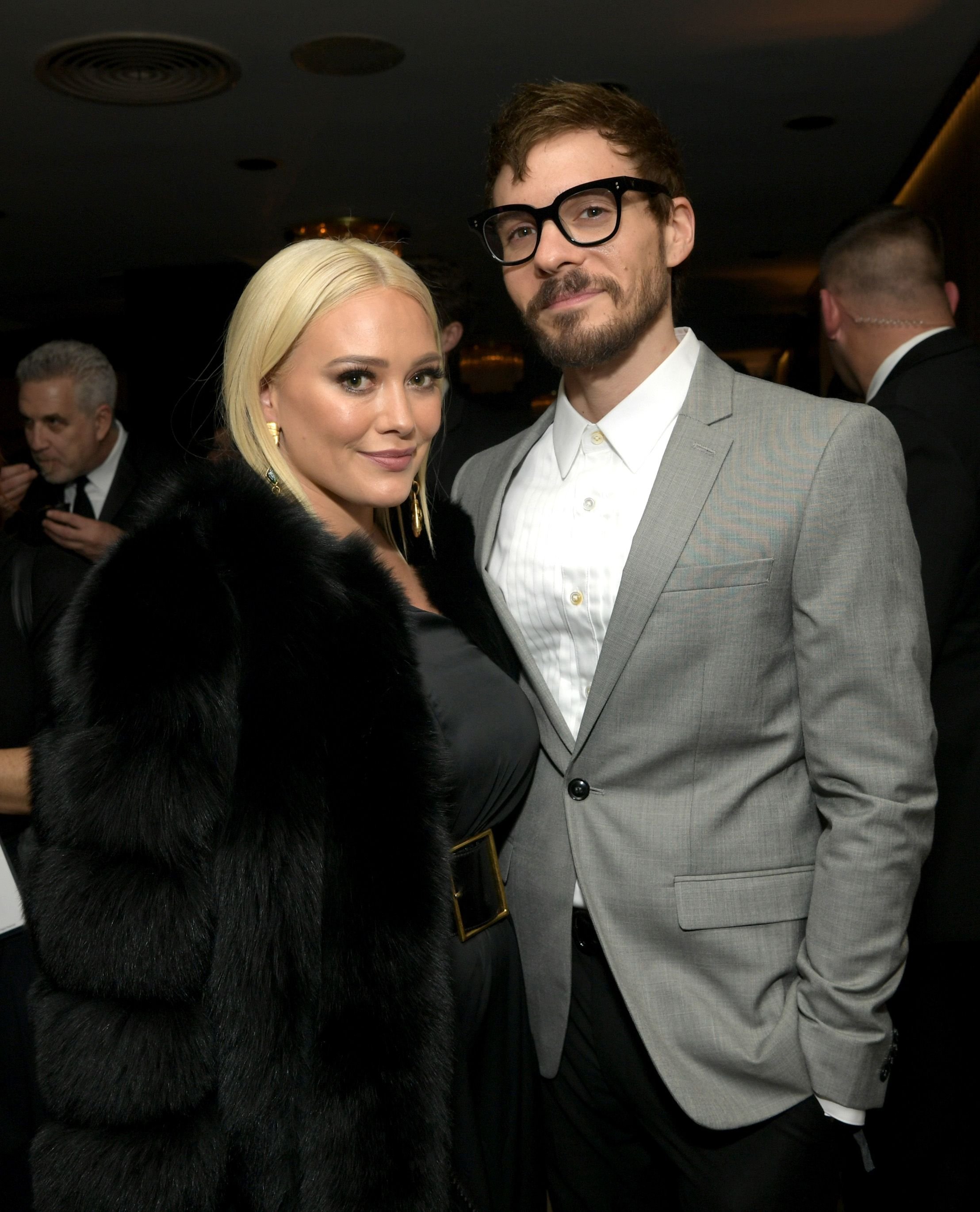 On October 25, 2018, the couple welcomed their first child together, daughter Banks Violet Bair. Hilary Duff's husband took to his Instagram page to share the news with his followers alongside a beautiful photo of his blended family. 
Following their daughter's birth, the couple got engaged in May 2019. They later tied the knot on December 21, 2019, at a very intimate wedding ceremony held in their LA home's front yard.  
Hilary Duff's family is set to expand even further by 2021. On October 24, 2020, the excited couple took to their respective Instagram pages to announce that they were expecting their second child together. 
HILARY DUFF'S MOTHERHOOD EXPERIENCE 
In recent years, Hilary Duff has become well known for being very candid about everything surrounding her motherhood experience — including her decision to have her daughter, Banks, delivered at home, giving up breastfeeding, and her admiration for other moms.
Following her daughter's birth, the "Agent Cody Banks" star explained how becoming a mother made her appreciate the mother-daughter relationship she portrayed alongside co-star Hallie Todd in "Lizzie McGuire."
She also revealed how motherhood helped her navigate her own relationship with her mom and, by extension, develop a more profound respect for all mothers.
Duff is still in her early 30s, yet she already seems to possess an immense amount of knowledge about parenting, which she readily shares with her 12.5 million followers on Instagram.
In February 2020, Duff took her parenting campaign beyond social media when she delivered a keynote address at the #BlogHer20 Health Summit in Los Angeles. 
Duff candidly spoke about her experience with her kids and advised parents to learn to accept that they cannot always control every situation or how their kids behave sometimes. 
Despite the wisdom that can mostly be found in her candor, Duff occasionally finds herself at the end of some vitriol from internet mom shamers. Thankfully, she has had an army of friends and supporters rise to her defense every time she has been targeted.
Hilary Duff has undoubtedly handled parenthood better than anyone could have imagined. But that may just be down to the fact that many of her followers still see her as their favorite teen idol.