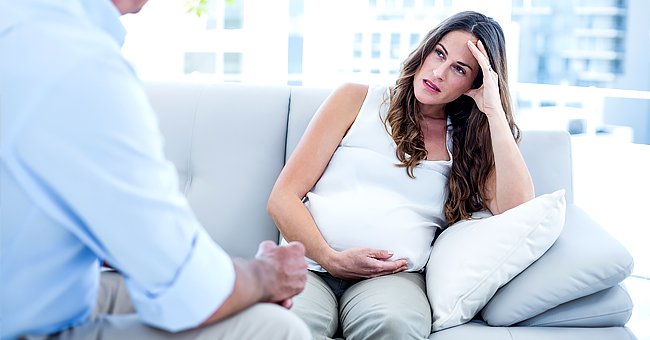 Shutterstock
Story of the Day: Woman Refuses to Give Birth in Her Husband's Home Country
Monica is expecting their firstborn in five months, and her husband is forcing the birth to be in his country, Spain, even if his wife is uncomfortable.
Monica and Javier are happily married and expecting their first child in a couple of months. Initially, they did not want to expand their family just yet, but the pregnancy was seen as a blessing nevertheless.
As new parents, both Monica and Javier want their families to be present on the day of birth, but the discussion has been going south as the couple cannot agree on where the baby will be born.
According to the dad-to-be, Monica should give birth in Spain, his home country, because it is easier for her parents to fly to Europe than his to go to America. More so, Javier's sister owns a hospital and can deliver the baby.
The decision would be financially wise for them, he claimed. However, the idea doesn't sit well with Monica, who wants to be comfortable in her own country with her trusted and long-time OB.
Javier has been pushing for the Spanish birth, adding other reasons such as the baby being a dual citizen and the fact that both families can easily be present. He even noted that his relatives could see their baby right away since they live in the US.
It is not until their son is out of her that Javier could easily dictate.
While Monica understands Javier's points, she can't help but insist on giving birth in the US as it is where she is most comfortable. She had thought about it for a while and believes it is best to have her OB deliver the baby, given she knows Monica's medical records.
Moreover, Monica does not want to be in labor with medical professionals who barely understand English. Although her husband could easily translate, it would not be the same ease and comfort during the labor.
As for the finances, Monica's health care has been covering all their pregnancy-related hospital bills and will most likely cover the birth as well; hence, it will not make much of a difference.
Javier is upset over his wife's stance and rebutted that it is his child too and that he should have a say on his birth plan and location. On the other hand, Monica said that she would be doing most of the work.
As the mom, who will actually deliver the baby, experience the labor and endure the pain, her comfort and needs should be prioritized overall. It is not until their son is out of her that Javier could easily dictate.
Sadly, Javier thinks Monica is being inconsiderate about the problem. Would you have delivered a child in a foreign land despite the inconvenience? For similar stories, find out why a woman kicked her husband's kids out of their home.
Please fill in your e-mail so we can share with you our top stories!