Missing Man Found After Authorities Asked Hikers for Help Identifying His Location in a Photo
A man who went missing after going on a hike in the Angeles National Forest was found safe after hikers helped identify his location through a photo. 
Palmdale resident Rene Compean was found safe near the Chilao Campgrounds after being reported missing. He was airlifted to safety, but the Los Angeles County Sheriff's Department shared that he would not need hospitalization. 
Compean sent a photo to his friend before getting lost in the forest. When the friend reported the image to authorities, they hoped hikers who frequented the trails could identify the location. 
UPDATE: A 45-year-old hiker who was reporting missing after he texted a friend that he was lost in Angeles National Forest has been found safe, authorities say https://t.co/rhOgD8Y2Xo

— CBS Los Angeles (@CBSLA) April 14, 2021
The 45-year-old hiker was reported missing at 6 PM on Monday after he messaged a friend saying he was lost and his cellphone was dying. His car was later on found parked near the Buckhorn Campground and trailhead. 
After sharing the photo Compean took on social media, a Twitter user alerted the sheriff's department of the location, making it easier for authorities to pin his location somewhat. The department reached out to Ben Kuo, a ham radio operator.
*UPDATE - FOUND SAFE* #LASD has #Found the Missing Hiker Safe in the Angeles National Foresthttps://t.co/FFskaMy2rU pic.twitter.com/4FpVdpRAa0

— LA County Sheriffs (@LASDHQ) April 14, 2021
Kuo made it possible to narrow down the search, finding GPS locations to help them with their rescue operations. Once they had the pins, they did an aerial search of the place. 
Luckily, thanks to a break in the clouds, the missing hiker was quickly spotted and was airlifted to safety. The search crews credited volunteers for their contribution to ensuring the man's safety.  
After Compean's rescue, Kuo was relieved to know that his efforts bore fruit. He opened up, saying it was the first time the information he provided led to someone being rescued, and added: 
"I've provided information before, but this is the first time that it resulted in somebody being rescued. So it's really nice to see that someone's not stuck on a hillside still tonight."
Hoist Rescue, #LASD Air Rescue 5 deploys LASD SEB Tactical Medics to rescue hiker missing since yesterday in the Mt Waterman area. LASD SAR Teams had been searching for him throughout the night and all today. Cold, hungry and tired, but uninjured. Saving lives priority 1. 2/2 pic.twitter.com/jWIfDpwnpS

— SEB (@SEBLASD) April 14, 2021
There have been many missing person cases in America these past couple of months, and most of them have been related to hiking. In this one incident in Michigan, however, it was a four-month-old baby boy found alive in the woods. 
The Oakland Sheriff's Office claimed that a four-month baby boy's successful rescue is miraculous, especially since he was left wet and alone in the middle of the woods. The infant fought for his life despite what he went through.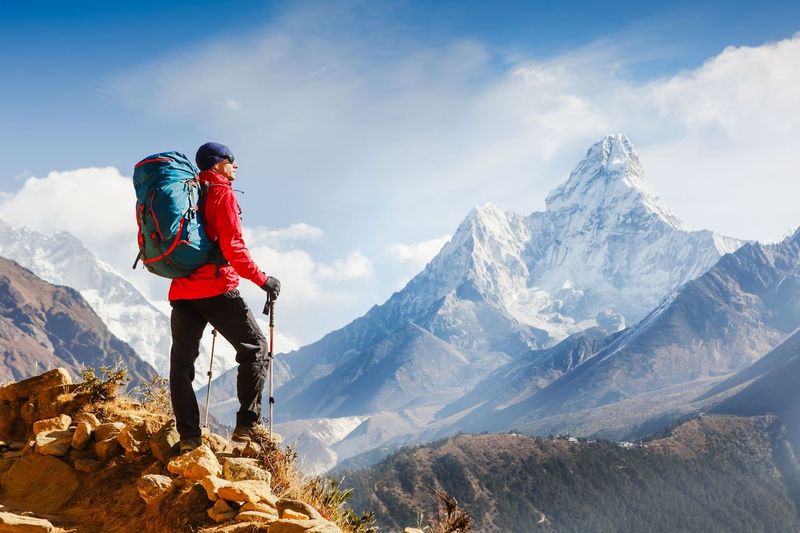 When he was found, the baby was in wet clothes and was lying flat on his stomach. When officers arrived, they dressed the child in warm blankets before rushing him to the hospital. 
The search for the missing boy began when residents of a nearby area complained about a frantic woman who would hide in the bushes and even ring their doorbells. They told residents that an armed person was chasing her. 
A 4-month-old baby is in good condition at a Michigan hospital after authorities say they found him near a creek Wednesday. https://t.co/YZXC1ZwYDV pic.twitter.com/eNydoS80po

— Denver7 News (@DenverChannel) April 9, 2021
That same day, Waldon Middle School alerted authorities that the same person punched the school's locked doors. After the woman was questioned in the station, they got information from her that she had a baby boy. 
Sheriff patrols and K-9 units were then dispatched in the woods alongside drones to search for the missing baby. He was found within 30 minutes.