Elizabeth Hurley, 55, Flaunts Her Flawless Figure Posing Under Palm Trees in a Hot Pink Bikini
Elizabeth Hurley looked nothing her age in a stunning hot pink bikini as she posed under some lush trees. The 55-year-old actress shared the photo on Instagram for her fans to see. 
Elizabeth Hurley of "Austin Powers" fame wowed fans after showing off her toned physique in a hot pink bikini while modeling for her swimwear line, Elizabeth Hurley Beach. The actress has had the business since 2005. 
The photo she shared on Instagram shows her standing on the sand in an unknown location while posing under some trees. She completed her look by wearing thick eyeliner that highlighted her eyes and left her brunette locks in waves.
HER SWIMWEAR LINE
Since its first release in 2005, Elizabeth Hurley Beach has expanded to become one of London's leading luxury swimwear brands. After being available in boutiques and department stores worldwide, they recently expanded their product line to cater to young girls up to 13-years-old. 
The "Bedazzled" star has always loved the beach, which is why she decided to pursue a swimwear business. After growing up in rainy England, she always longed for sunny beach trips. 
A FULL-ON BEACH LOVER
Hurley is responsible for planning the end-to-end creation of the swimwear she puts out, from designing, choosing materials, and of course, marketing. There is no better model for her creations than herself, so she often shares photos wearing different bikinis on her social media page. 
Her fans and followers alike constantly show their amazement at how she's kept her fit figure at 55. Hurley exudes a youthful glow in all of her social media posts, and they're all often wearing her lovely creations. 
HER PERSONAL RELATIONSHIPS
For decades now, the actress has remained a crowd favorite because of her gorgeous looks and fun personality. Back in the '80s, during the start of her prime years as a movie star, she was in a high-profile relationship with actor Hugh Grant. 
She has one child named Damian Charles Hurley from her relationship with Bing.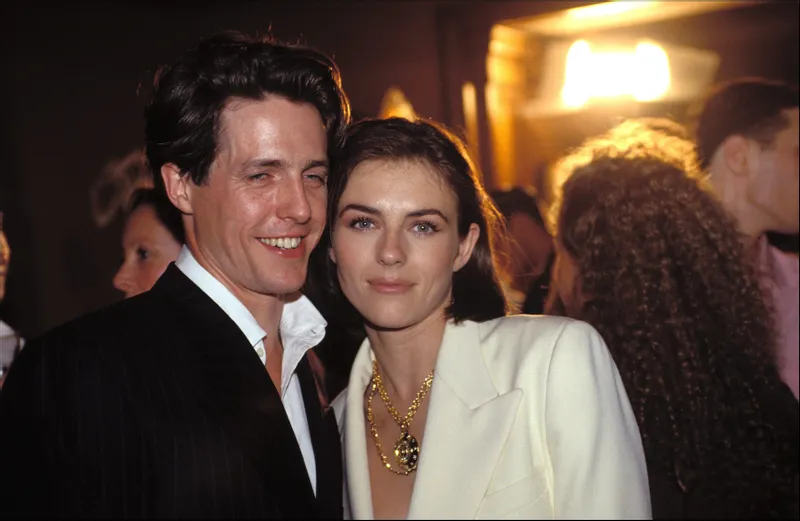 Grant and Hurley were Hollywood's biggest names at the time, with so many people wanting more to see their beautiful faces on screen. Although they ended up breaking up, they were together for 13 long years. 
After a couple more relationships with the likes of Steve Bing and Steve Nash, Hurley went on to date Indian textile heir Arun Nayar. After five years of being together, they wed in 2007 before getting a divorce in 2011. 
She has one child named Damian Charles Hurley from her relationship with Bing, who passed away last year after taking his own life. The actress had nothing but kind words to say about her ex-boyfriend and the father of her only son.