Social Media Star Adam Perkins Dies at 24 — See His Twin Brother's Heartbreaking Announcement
Adam Perkins, a social media star's brother Patrick confirmed his death in a heartbreaking tribute on Instagram this week. 
The social media star, Adam Perkins, 24, passed away on Sunday, April 11, 2021. His twin brother, Patrick Perkins, confirmed his passing in a touching tribute on Instagram a few days after his death. 
Fans first got to know the millennial during the days of Vine. Although the app is defunct, fans still remember and love his most famous videos, including his "Welcome to Chili's" viral video.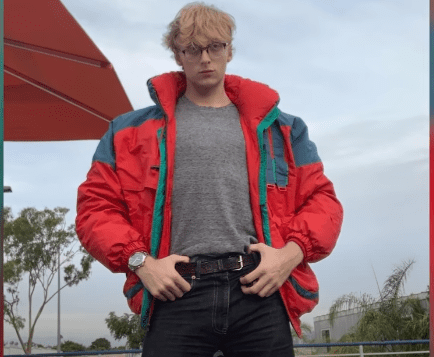 In recent years Adam has been working on his music. He studied music composition at NYU. Patrick shared on Instagram that he would honor his brother by releasing a limited edition vinyl of his 2018 album, "Latch Relay."
Patrick shared a black and white photo of himself and his twin brother when he announced his death. He revealed his devastation in having lost his brother as he wrote:
"I can't even really put into words what this loss means for me. I'm often asked the question, 'what's it like to be a twin?' and my response is usually, 'what's it like to NOT be a twin?'"
Patrick explained that being a twin was an important part of his identity, as he struggled to know what life would be like without his brother, whom he called his best friend. 
Patrick has been sharing photos of his brother on Instagram while he mourns his death, including throwback photos of the brothers from when they were younger. 
His death comes shortly after the tragic passing of another social media star. 
Many fans took the opportunity to share how Adam had impacted their lives. Many acknowledge that his humor and funny videos had played a big role in their childhood and shaped their own humor. 
Many others sent their condolences to Patrick and his family. The grieving brother took the time to reply to a few of the comments left by friends and fans. In response to one fan who revealed that his music meant a lot to them, Patrick wrote:
"I just wish he could see how many people are coming forward with their stories about his music and influence."
Los Angeles County Coroner confirmed his death to E! News. However, no cause of death has been revealed by the coroner or Adam's family. His death comes shortly after the tragic passing of another social media star. 
Tiktok Rochelle Hager passed away at 31 at the end of March 2021. Hager died after strong winds caused a tree branch to fall on her car while she was driving. 
The social media star was well known for her video content, including discussing topics, from LGBTQ+ issues to taste testing different producers to performing dances and lipsync. 
Hager was engaged to another TikTok star named Brittanie Lynn Ritchie. The pair were set to wed in October this year. Ritchie made a few reaction videos about Hager's death and memorial videos to honor Hager on the platform.