'The Masked Singer' Fans Express Their Disapproval after Orca Is Eliminated — See Comments
Orca was eliminated and unmasked in season 5 of "The Masked Singer," and fans took to social media to express their disapproval of his elimination.
"The Masked Singer" season 5 has brought with it all the fun performances, eye-catching costumes, and frustration of trying to decipher clues. Wednesday's episode left viewers with a lot to talk about.
Wildcard contestant Orca entertained viewers with Poison's "Every Rose Has Its Thorn," which he said was a tribute to his dad. After his performance, he revealed that he is the father of 10-year-old twins.
During his first clue package, the killer whale shared a story about trying to make it big in the industry before his 25th birthday. He was eventually revealed to be Sugar Ray frontman Mark McGrath.
Shortly after his elimination, fans felt the show made it too easy for him to be guessed. One fan wrote on Twitter, "He didn't deserve to leave," while another added that she was sad he got voted off. A third fan felt that Orca was robbed, and it was sad to see him leave.
Each contestant appeared on the show with their clue packages, leaving fans and judges to crack the puzzle. For Black Swan, her first performance was "Barracuda" by Heart.
When asked about her experience as the Black Swan, she explained that it was quite demanding and got her out of her comfort zone, but that's why she joined the show.
Fans figured out that he was the famous Youtube star Logan Paul after he declared his love for Dwayne Johnson.
🚨 SPOILER ALERT 🚨 #OrcaMask is...

Find out now, thanks to our friends @hyundai! #ad #TheMaskedSinger pic.twitter.com/Qay1vWEJkr

— The Masked Singer (@MaskedSingerFOX) April 15, 2021
Judges' guesses for Black Swan included Anya Taylor-Joy, Camila Cabello, Leona Lewis, Lindsay Lohan, Ashlee Simpson, Demi Lovato, Emily Osment, Victoria Justice, and Brenda Song.
For Grandpa Monster, his first performance was a melodious rendition of "Mambo No. 5 (A Little Bit Of…)" by Lou Bega. On why he joined "The Masked Singer," he explained that it gave him the chance to start afresh.
I'm so sad he got voted off :-(

— Dixiegamergal (@Dixiegalgamer) April 15, 2021
Judges guessed him to be Johnny Manziel, The Miz, Scott Disick, Kevin Hart, Jack Black, Jake Paul, but some of his clues made him an easy pick for fans.
Fans figured out that he was the famous Youtube star Logan Paul after he declared his love for Dwayne Johnson and his passion for fighting. After his elimination, he noted that the show was fun while it lasted.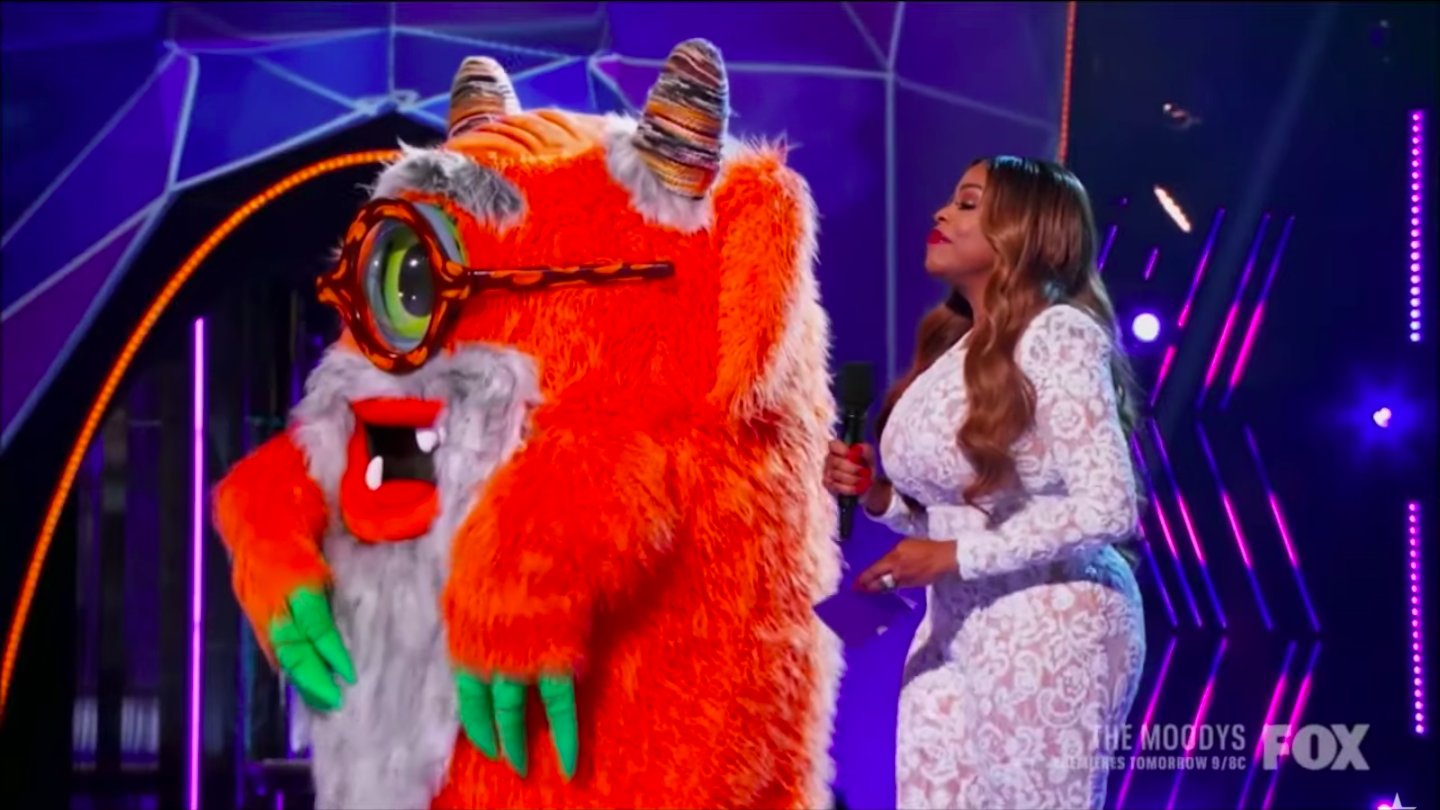 For Piglet, his participation in the show came on short notice, but it did not stop him from belting out an outstanding first performance where he sang "Speechless" by Dan + Shay. For his clue packages, he noted that the world witnessed his heartbreak.
Judges made a series of guesses trying to figure him out. The guesses included Adam Lambert, Charlie Puth, Liam Hemsworth, JC Chasez, Austin Mahone, Jonathan Knight, Kevin Richardson, Zayn Malik, AJ McLean.