John Legend's Wife Chrissy Teigen Flaunts Her Fit Figure in a Pink Bikini in the Maldives
John Legend's model wife, Chrissy Teigen, breaks the internet by pouring her fit figure in a pink bikini while vacationing in the Maldives in a new post shared on Instagram.
She might be a mother to two adorable kids, Luna and Miles, whom she shares with her singer husband, John Legend, but Chrissy Teigen still manages to steal hearts with her toned physique and model behavior.
The Sports Illustrated model, cookbook author, and TV personality has a plethora of photos detailing fun time with her family and personal photos that glorify her beauty and sexiness.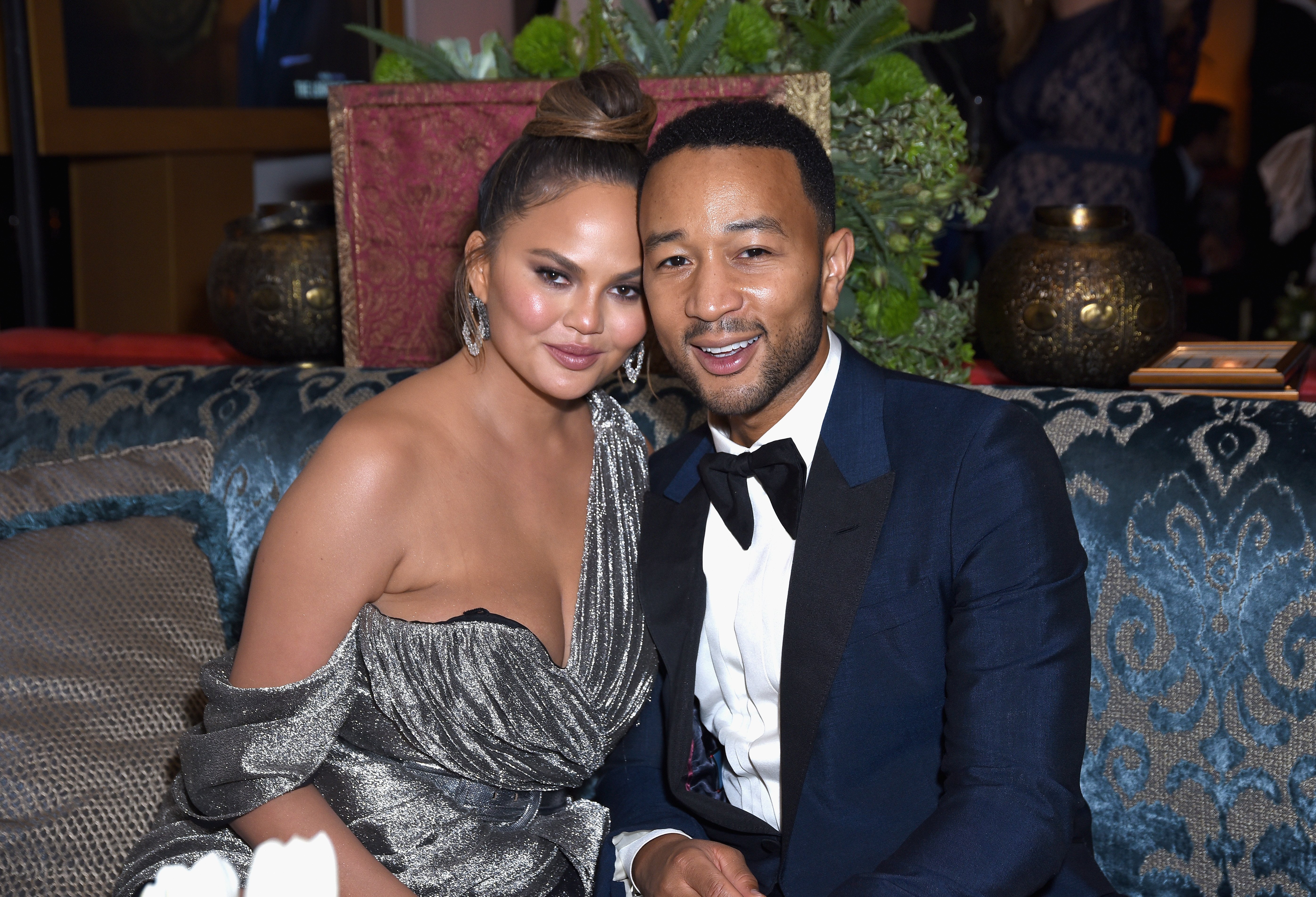 Recently, Teigen shared a cool shot where she rocked a chic pink swimsuit at a vacation spot in the Maldives. She had her lower body partially immersed in the water, and she shielded her eyes from the sun while widening her lips in a smile. 
As Legend's wife posed under the sunlight, the mother-of-two admitted that it tanned her skin in a caption that read: "tan all over Jan all over."
Fans have been getting a documentary of photos from the celebrity's vacation for a few days now. Less than 24 hours later, the famous model added another photo.
This time, she stood at the river bank with her eyes overlooking the sky and arms stretched wide while tucked in a robe. The sun had set, giving a gold, white and blue sky glow, and the tide was gentle.
Last year, the couple had a miscarriage with their third child, Jack. 
Teigen added a caption that revealed her admiration for the atmosphere. She wrote: "phew look at god!!!" Lots of fans were amazed at the beautiful image, but they mostly focused on looking at the model, praising her in the comment section.
Before treating fans to captivating images of her gorgeous looks and flawless body, the cookbook author opted for some Barbie-inspired hair color in the hands of colorist Tracey Cunningham.
She later shared the hair transformation result, which looked chic and blended brilliantly with her face. Shortly before then, the model opted for blonde hair.
Apart from her hair color history and relaxation photos, the TV personality is always open to sharing information concerning her family.
The 35-year-old recently revealed that parenting her two kids changed her perspective on some things. She and Legend are particular about raising Luna and Miles with love and kindness, which is starting to show in their children's behavior.
This same love is present in their household, making it easy to heal from heartbreaking issues. Last year, the couple had a miscarriage with their third child, Jack. 
They both relied on support from each other to get through the tragedy. It has been a few months since the news, and the family of four are living their best lives, enjoying each other's company while bonding over family getaways.