Jessica Simpson's Mom Tina Speaks Out about the Struggles Her Daughter Faced with Body Shaming
Jessica Simpson's mom recently shared how her daughter struggled with critics and how it impacted the singer's life.
After releasing her memoir, "Open Book," many saw Jessica Simpson as more than just a Hollywood star. She is also a person who faced struggles yet overcame them by accepting help from others.
Through the years, Jessica proved herself to be an amazing singer, actress, fashion designer, and most recently, the greatest mother she could be to her three children, Maxwell, Ace, and Birdie.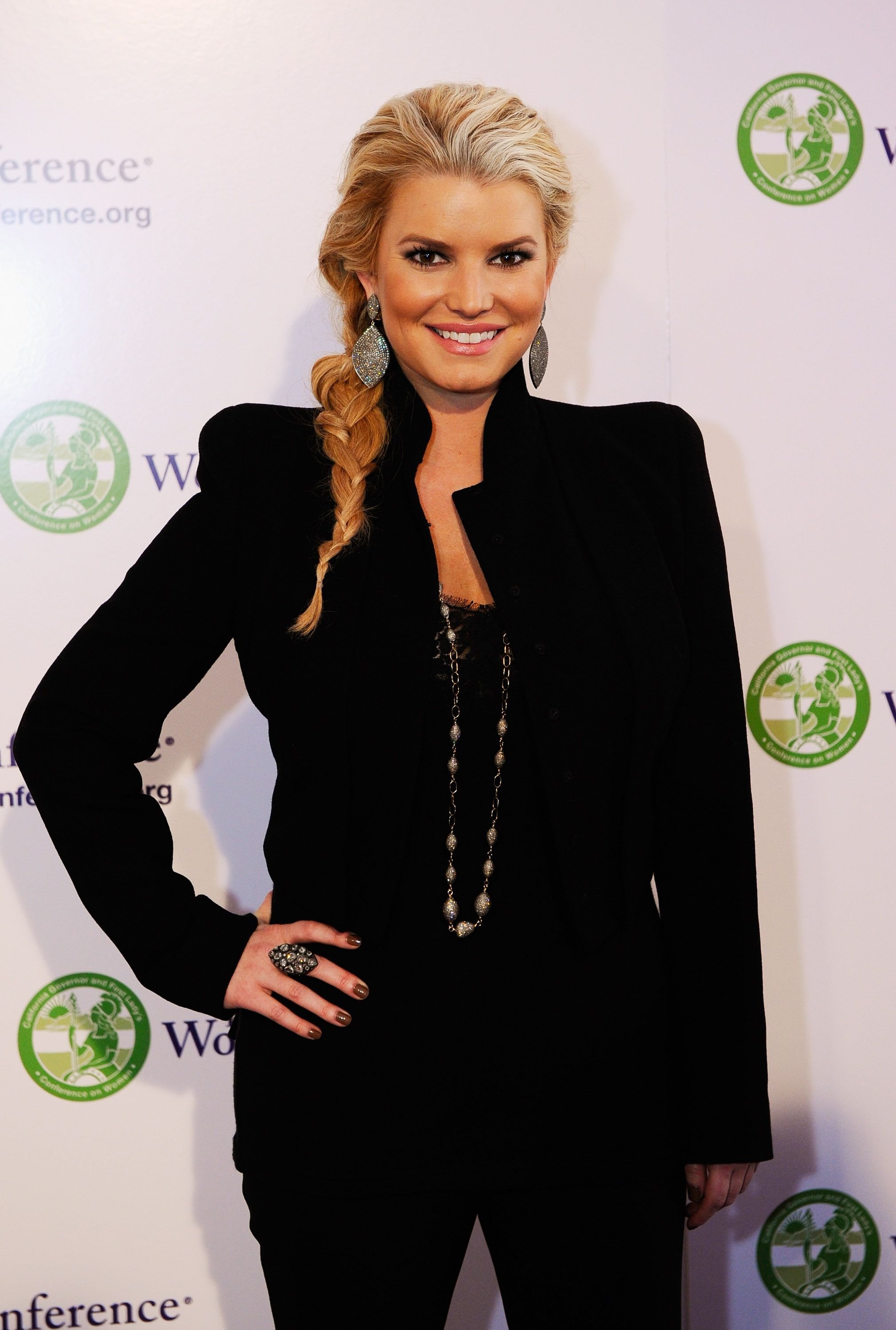 JESSICA'S MOM SPEAKS OUT
Recently, Tina Simpson, the pop star's mother, shared her sentiments on how her daughter experienced body shaming. Nothing compares to the pain a mother feels while witnessing their child being judged by the public. 
In a virtual sit-down interview with Today's Sheinelle Jones, the older Simpson admitted that her daughter had struggled so much with the ridicule for her weight in previous years. Tina revealed:
"Body shaming is a terrible thing, and no girl should have to go through that — or guy. Period." 
She shared that the comments go a long way beyond mere words, as they instilled different emotions in her daughter. The 61-year old highlighted how there came the point where Jessica was inclined to stay away from the public eye.
BODY SHAMING
It's quite frequent for the public to drop many comments on celebrities, whether it be about their career or even their appearance. Despite some who have mastered the craft of shunning these bashers, it still remains the fact that hurtful remarks may scar.
Jessica pointed out her role in the 2005 comedy-action film "Dukes of Hazzard" as the beginning of all obsessions over her body. Given her slim and toned figure that complimented the famous Daisy Dukes look, her appearance set a standard that judged her in the coming years. 
In her memoir, Jessica opened up about all the hate she received for weight gain. The fashion icon noted that it was a challenging experience sharing her thoughts, yet felt that it was a fulfillment after it was met with a lot of support for body positivity. 
A FAMILY WOMAN
It's not a surprise that the elder Simpson is a protective mother to her daughter. The Texas native gave birth to Jessica at 20 years young, and four years later, Jessica was followed by her sister, Ashlee.
Jessica recently shared an Instagram snap with her adorable daughter, posing with their tongue rolled out. 
Tina shared that becoming a mother was everything to her, calling it her passion. As a family with a father figure pastor, they all traveled together growing up. The proud mom is now a grandmother to six youngsters, with both Jessica and Ashlee mothering three kids each. 
JESSICA'S FAMILY
Jessica's most recent pregnancy grew her family into a five-member one, as they welcomed her second daughter, Birdie Mae Johnson, in March 2019. The former pop star now shares three children with ex-football professional Eric Johnson. 
A close source from the couple shared how both are overwhelmed with joy with their third child's birth. Jessica recently shared an Instagram snap with her adorable daughter, posing with their tongue rolled out. 
The mother-of-three called their post a "Taco Tongue," attracting several Instagram followers and fans to comment about the ability, stating that only some genes can shape their tongue in such a manner.