Kacey Musgraves' Rumored New Boyfriend Gerald Onuoha Is a Doctor — What Is Known about Him?
Singer-songwriter Kacey Musgraves is reportedly dating a doctor named Gerald Onuoha, who has been very involved in the anti-racism organization he runs.
In mid-April 2021, Grammy Award-winning musician Kacey Musgraves shared a photo on her Instagram stories posing next to doctor Gerald Onuoha. It immediately sparked rumors that the two might be an item.
Apart from that, Page Six shared paparazzi pictures and videos of the two waiting for an Uber in Los Angeles. As they waited, they hugged and looked very comfortable with each other.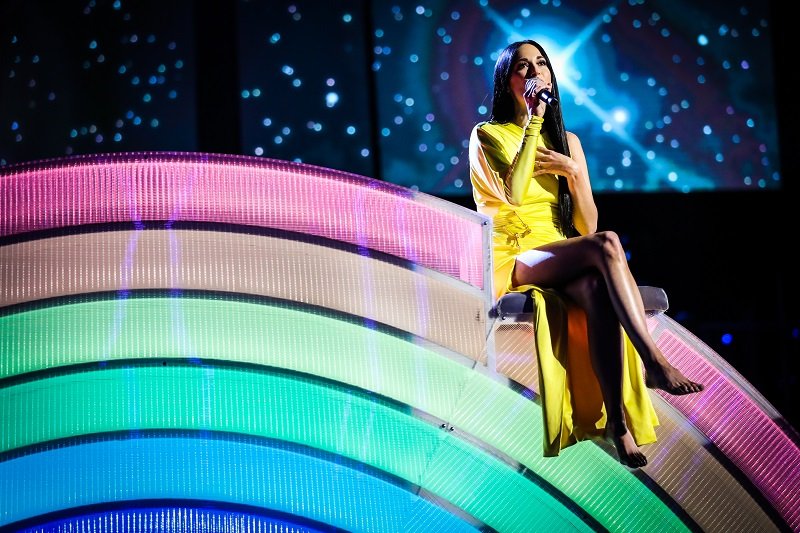 KACEY MUSGRAVES' RUMORED BOYFRIEND
The details of their alleged relationship are scarce, and neither of them has addressed the dating rumors. Still, thanks to Onuoha's LinkedIn profile, we know that he practices internal medicine at HCA Healthcare in Nashville, Tennessee.
He graduated from Tennessee State University, studied at Meharry Medical College (also in Nashville), and got his master's at Dartmouth College, New Hampshire.
According to his Instagram bio, Kacey Musgraves' rumored boyfriend is a Nigerian-American living in Nashville. His Instagram account is filled with anti-racism posts and memes about the topic.
Gerald Onuoha actually runs the anti-racism organization called Everybody Versus Racism. Its mission is to work with communities and other organizations to eradicate all forms of racism.
Their website reads that they believe everybody's life is valuable, that the systems are broken, and that understanding and embracing that "no one person is alike" is crucial to get rid of racism. They added:
"We want to create, support, and collaborate to provide services and programs that help eliminate systemic racism for all, regardless of their race, creed, or color."
According to ET, Gerald Onuoha and Kacey Musgraves reportedly met in Music City, and she is already "into him." The fact that he's a doctor and not involved in the entertainment industry is supposedly a plus for Musgraves.
The divorce left Musgraves questioning marriage "as a whole," as she used to be open to it.
KACEY MUSGRAVES' EX-HUSBAND
Onuoha is the first man Musgraves has been publicly linked to since her and Ruston Kelly's separation. The former couple met at the Bluebird Café in Nashville in 2016.
She went to the place to listen to the evening's "round," and Kelly was one of the performers. She loved the song, lyrics, and melody he played, so she introduced herself and invited him for a songwriting session.
The former couple hit it off right away and tied the knot in October 2017 in a romantic ceremony at a Tennessee farm. During their time together, Musgraves wrote some love songs ("Oh What a World," "Butterflies"), something she had never done before.
Ruston Kelly and his ex-wife also collaborated on a few songs, including "To June This Morning" for the "Forever Words" album. Unfortunately, they made headlines in July 2020 by announcing their split.
HER OUTLOOK ON MARRIAGE CHANGED
It is important to point out that things between Kelly and Musgrave seem to be reasonably amicable as they even shared messages online supporting each other following their parting.
In February 2021, the "Rainbow" singer explained that their marriage, for "so many reasons, just didn't work" although they loved each other deeply. She added that, like the seasons, theirs changed.
The divorce left Musgraves questioning marriage "as a whole," as she used to be open to it when she married Kelly. She even referenced Goldie Hawn and Kurt Russell's relationship, who've been together for decades without tying the knot.
At the moment, Gerald Onuoha and Kacey Musgraves are still reportedly dating, and they look beautiful together. The singer's fans are waiting for an official confirmation, though.