Kelly Rowland Relaxes While Sunbathing Next to a Pool in a Trendy Animal-Print Ensemble
Singer Kelly Rowland, dropping a baby and rich magical music during quarantine all in one go, also knows how to lay down some gorgeous photos on her Instagram account. 
Recently, former Destiny's Child member Kelly Rowland took to social media, sharing a snapshot of herself sunbathing next to a pool. As she tanned in the sunshine, she donned a trendy animal-print ensemble. 
She lay next to the pool, head back with her beautiful natural hair falling onto her shoulder and back. Her eyes were closed in quiet serenity as the light shone on her face, emphasizing her dark glowing skin.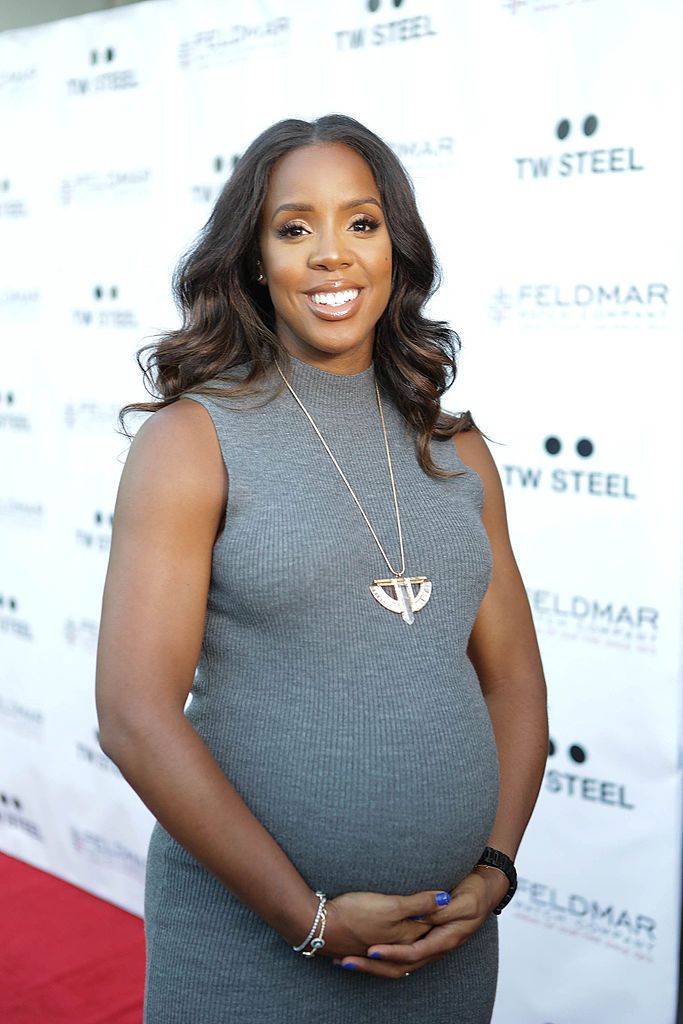 BABY, IT'S WARM OUTSIDE
Her outfit's leopard design complemented her shimmering skin color, with its light and dark browns as well as slight hues of sunset orange.  Rowland reflected the vibe of the shot, writing: 
"It's finally getting warm outside!"
Admirers of the celebrity gathered to the alluring post, throwing accolades and complimentary emojis at the singer. The post received a large number of likes, just under 54,000 in total. 
SHIMMERING IN THE SUN
Rowland wore small and elegant jewelry, a golden necklace as well as a foot bracelet. These pieces glistened in the sunset, bring the whole gleaming look together. 
Beyond making a baby during the pandemic, Rowland has gone ahead and dropped some melodies.
She lay in front of a colorful background which was perfectly mismatched with her darker ensemble. The pool glimmered, appearing a blasting bright blue and inviting. 
BABY NOAH
Rowland's figure certainly looks toned for someone who just welcomed a son this past January during quarantine. The 39-year-old and her husband, Tim Weatherspoon, named the newborn Noah Jon. 
The songstress has expressed that she is full of gratitude for their new baby boy. She has also conveyed how incredibly excited and overjoyed she is to welcome a new addition into the family. 
MUSICAL ENCHANTMENT 
Beyond making a baby during the pandemic, Rowland has gone ahead and dropped some melodies. Speaking about her one song, "Black Magic," the music artist commented: 
"Every lyric moved me as well, from relationships to the history of Black people and our Black magic, and how it just showcases us as strength and pride and joy."
She also spoke about how the song relates to her baby Noah. The creative stated that it tugged at her heartstrings that this is a song he could listen to for many years going forward.
Of course, a gorgeous family is deserving of a gorgeous home, and Rowland, along with Weatherspoon, certainly met this criterion. It didn't come cheap, standing at $3.45 million.
The house also has seven bathrooms and five bedrooms. Rowland doesn't just live with Noah and her husband in this home but also has another son, Titan Jewell.