Closer Look At Nancy Reagan's Personality — Who Was the Former Actress and First Lady?
With the release of the new biography on Nancy Reagan, the public has gained renewed insight into the iconic first lady's life. From struggling actress to the 40th US president's wife, here's a look into who she was.  
Born into difficult circumstances with a mother and father that did not care for each other or for her, Nancy Reagan had to learn how to fight for herself from a very young age. 
Karen Tumulty recently released the biography titled "The Triumph of Nancy Reagan," wherein she uncovers the first lady's roots, details her journey to the White House, and everything that made Nancy who she was.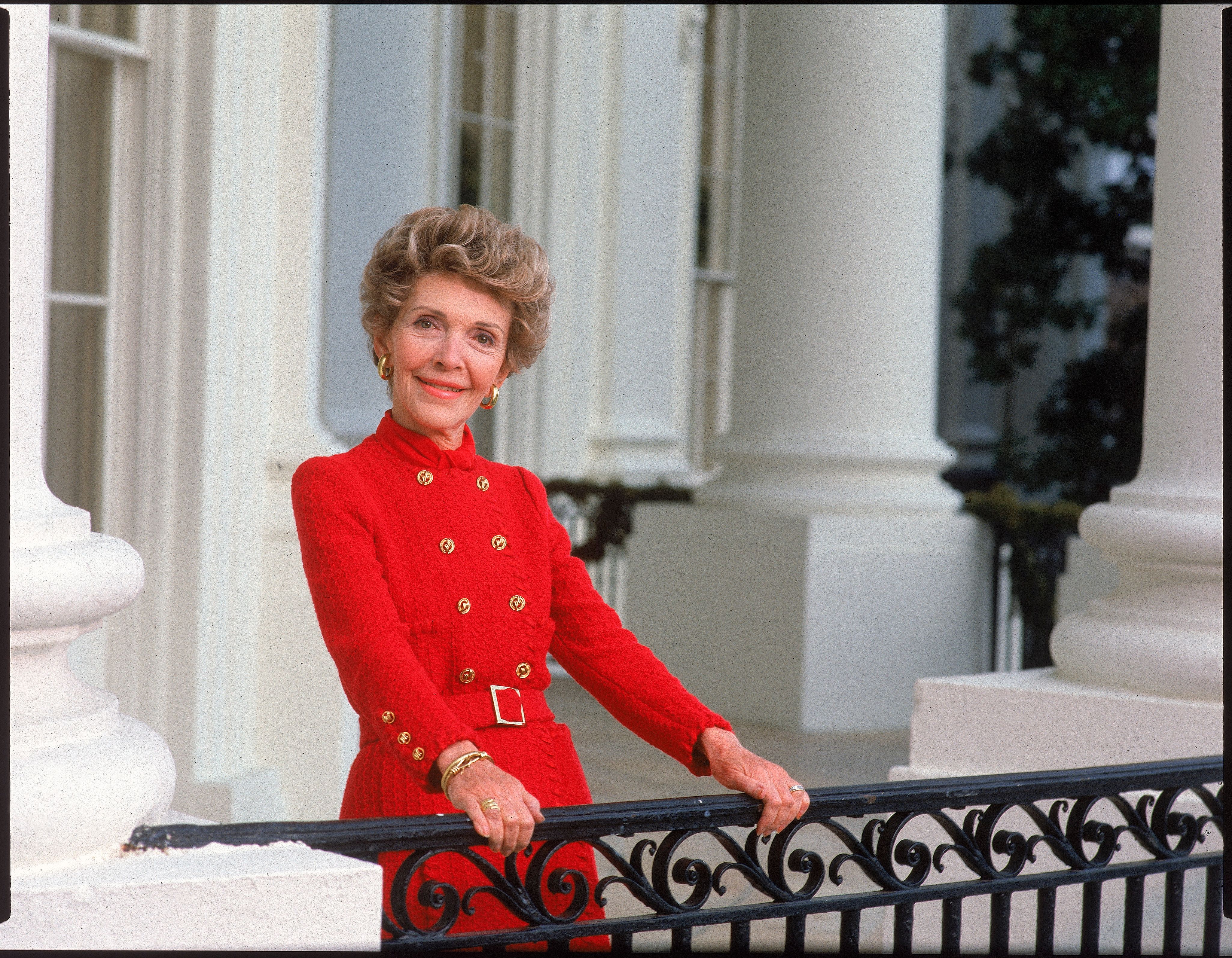 TUMULTUOUS CHILDHOOD
Ronald Reagan's wife was known as a force to be reckoned with in any field, but her strength and confidence were not naturally acquired. Nancy's tumultuous upbringing presented many obstacles that she had to overcome at a young age. 
The actress's attachment to her husband was evident to anyone who saw the two together. Nancy's need to operate beside her husband originated from her traumatic childhood as Tumulty wrote the following: 
"That confidence took years to develop. Nancy's traumatic early childhood instilled in her a lifelong anxiety and a craving for security."
Seeing heads explode and "Nancy Reagan" trending: I hope you will read my book. Deeply researched. Not a valentine. I don't flinch from the harsh and painful parts. But please, forget what it is you think you know and just read. https://t.co/7ayMfoZt3z

— Karen Tumulty (@ktumulty) April 11, 2021
EXTREME DEVOTION
Nancy was also known to fiercely fight for her husband's public image as she was always acutely aware of how he was being perceived. The first lady neglected her own image at times but was always zoned into her husband's work. 
Jim Baker, the White House chief of staff for Ronald, revealed that Nancy was the go-to person if something needed to be done.
The author of the biography explained how the first lady was the behind-the-scenes manager of the 40th US president's reputation, always working to make him more likable and relatable to everyday people. 
Howdy partners: The royal couple with Ronald and Nancy Reagan on their ranch in 1983

See more: https://t.co/JnEzMm7bzi pic.twitter.com/zPM5SALWKw

— Daily Mail U.K. (@DailyMailUK) April 10, 2021
DEEP LOYALTY
Despite her strange antics in the White House, one of Nancy's characteristics that stands out is her unwavering support and loyalty toward Ronald. Known as his strongest and only confidant, Nancy was her husband's only trusted ally. 
As the only one close to the president, a great amount of responsibility fell onto the first lady's shoulders, and according to Tumulty, Nancy managed well under pressure. The author shared: 
"Nancy was really the perfect partner  because of the very singular figure that Ronald Reagan was. He really was a loner."
Washington Post columnist Karen Tumulty's new biography explores the first lady's skills at protecting her husband from perceived threats, underscoring her little-appreciated political savviness in aid of the Reagan presidency. https://t.co/gpk8tEdS8L

— CBS Sunday Morning 🌞 (@CBSSunday) April 11, 2021
JUDGE OF CHARACTER
Nancy was also known to be a strong judge of character - staff members in the White House wanted to be liked by her as it ensured that they would be able to serve at the pleasure of the president with longevity. 
Jim Baker, the White House chief of staff for Ronald, revealed that Nancy was the go-to person if something needed to be done because she exercised great influence over the president, more than anyone else. 
The devotion of Nancy Reagan https://t.co/0TaLmG4Eia pic.twitter.com/vWdlRPfuQt

— CBS Sunday Morning 🌞 (@CBSSunday) April 11, 2021
Nancy admitted that her life began when she tied the knot with Ronald. Her devotion and commitment to her husband were neverending and marked her life as one of service and love. 
She made her mark on history as one of the most influential first ladies to have lived in the White House, although she was not without her faults. Nancy's legacy is not simple or straightforward but does contain her strength and determination.