Arnold Schwarzenegger's Son Patrick Admits His Dad Uses Iconic Phrases from His Movies a Lot
In a recent interview with Kelly Clarkson, Patrick Schwarzenegger let fans in on a secret about his dad Arnold and his habit of using phrases from his famous movies. 
While guesting on "The Kelly Clarkson Show," Arnold Schwarzenegger's son Patrick was asked if his dad actually uses his iconic movie lines in real life. Much to the delight of their fans, he confirmed that he does. 
After his divorce, it was revealed that Schwarzenegger actually had another child named Joseph Baena.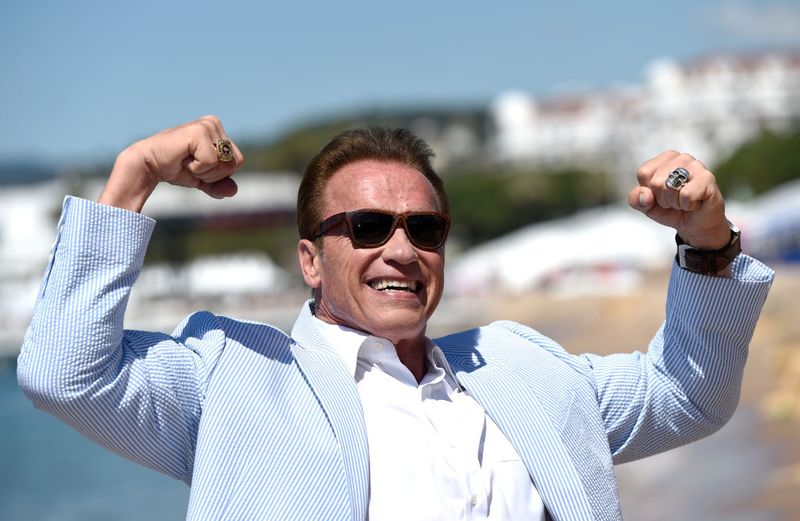 Letting out a laugh as he responded, Patrick said: "Yeah, everybody asks that. They're like 'does your dad always say his one-liners?' and I'm like, 'all the time.'" Clarkson then asked if Arnold ever said his famous line "I'll be back" as he exited a room, to which his son verified:
"He does! He'll turn back and be like, 'I'll be back.' And I'll be like, 'Dad, really? Come on.'"
Although Arnold likes to pull dad jokes on Patrick and his other four children, Clarkson admitted that it's funny to know for those who aren't in their household. The "Midnight Sun" actor echoed her sentiments before saying it isn't always fun for other kids who are forced to get his dad's autograph for their own parents. 
Speaking about one of the many encounters they've had with children who go up to his dad for an autograph, he said that when his dad screams a one-liner at kids, they would respond by saying they didn't know what he was talking about. 
Patrick currently follows in his dad's footsteps to become a leading Hollywood actor. He's starred in movies like "Midnight Sun," "Daniel Isn't Real," "Echo Boomers," and "Moxie." While his movies are often on the lighter side of things, his dad Arnold is known for more action-packed movies. 
Thanks to his huge muscular built, he's starred in hit movies like "The Terminator," "Last Action Hero," "Predator," and a whole lot more. Throughout his success, he's shared it with his five gorgeous children, who have been with him through it all. 
Arnold was married to Maria Shriver from 1986 until they split in 2011. Together they share four children named Katherine, Christina, Patrick, and Christopher. 
However, after his divorce, it was revealed that he actually had another child named Joseph Baena. While it was a difficult situation for everyone involved, they could work things out, and they are now a happy blended family. 
The Schwarzeneggers remain extremely close despite being a lot older, and their growing family is something that keeps them close. Katherine recently welcomed her own child into the world with her husband, Chris Pratt, and it's been a wonderful experience for the family.