Maria Shriver, Mom of 4 of Arnold Schwarzenegger's Children, Opens up about Being a Grandma
Maria Shriver opened up about the joys of being a grandmother after her daughter Katherine Schwarzenegger welcomed a child last year. The journalist has four children with iconic actor Arnold Schwarzenegger.
Maria Shriver is on cloud nine and enjoying the bliss that comes with being a grandmother. In a recent appearance on "Today" show, the renowned journalist opened up about what it has been like to bond with her granddaughter, Lyla.
Shriver became a grandmother for the first time in August 2020 when her eldest daughter with actor Arnold Schwarzenegger, Katherine Schwarzenegger, welcomed Lyla with her husband, Chris Pratt.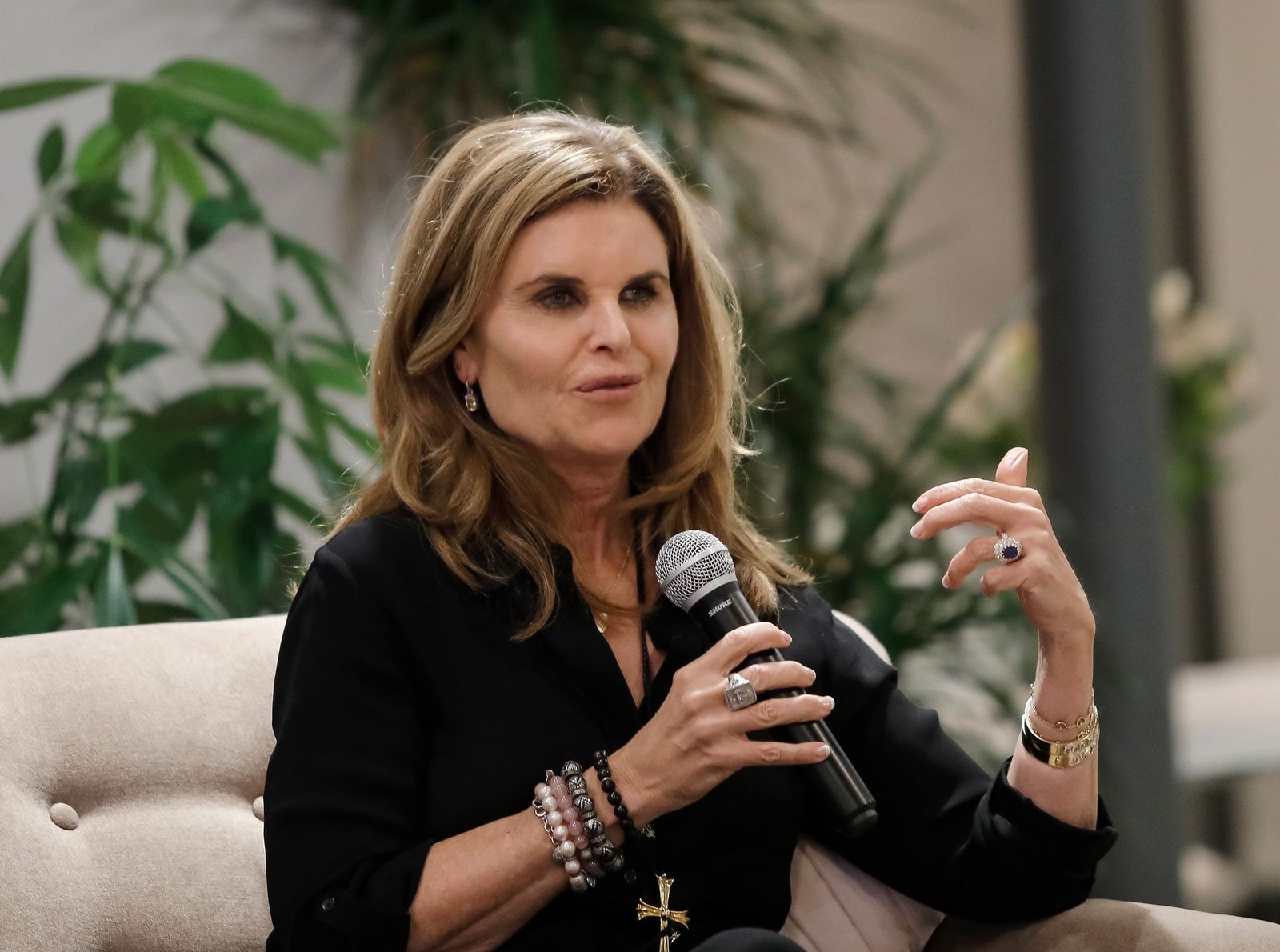 Shriver explained that having the 7-month-old in her life has been nothing short of a blessing. The NBC anchor praised her daughter and son-in-law for bringing baby Lyla safely into the world amid the pandemic.
She noted that, at first, she couldn't be around her granddaughter because of COVID-19 safety precautions. However, since getting her vaccine, she has been able to spend more time with the bundle of joy.
Now that the restrictions have loosened up and she gets to spend more time with little Lyla, the 65-year-old is having the best time. She noted that the toddler is always excited to see her grandmother. She said of the experience:
"It's just this whole new joy for me, this whole new relationship for me. I'm learning to kind of be in it and also be out of it because it's not my baby."
In another interview, Shriver spoke about watching her daughter thrive in motherhood. She described seeing the "Maverick and Me" author transition into the role as "beautiful" and praised her for doing a good job.
Arnold had an affair with their housekeeper Mildred Patricia Baena, and she got pregnant for him.
The executive producer of "The Alzheimer's Project" explained that being a mother helped Katherine appreciate the sacrifices she made for her and her three siblings when they were growing up. 
Shriver shares Katherine alongside three others Christina, 29, Patrick, 27, and Christopher, 23, with "The Terminator" actor. The duo dominated the entertainment scene in the late '80s when they tied the knot.
The former couple first met in 1977 after being introduced to each other in similar social groups. Shriver stood by the actor's side when he ran for governor of California, but things took a turn for the worse in 2011.
Arnold had an affair with their housekeeper Mildred Patricia Baena, and she got pregnant for him, giving birth to his son, Joseph Baena. Shriver and Arnold separated in 2011, but their divorce proceedings lasted for six years.