Kaley Cuoco Flaunts Her Muscled Legs in Tight Biker Shorts during a Grueling Workout
Via Instagram, actress Kaley Cuoco shared photos of herself keeping her blood pumping at the gym as she flaunted her toned legs in skin-tight biker shorts and a basketball jersey.
Kaley Cuoco's grueling workout session is certainly paying off. The actress recently showed off her muscled legs in tight black biker shorts in a string of photos taken during her workout session.
The 35-year-old paired the shorts with a white basketball jersey, worn over a black top, and a matching pair of Nike kicks. Each photo featured Cuoco engaging in a particular workout routine under the guidance of her personal trainer, Ryan Sorensen.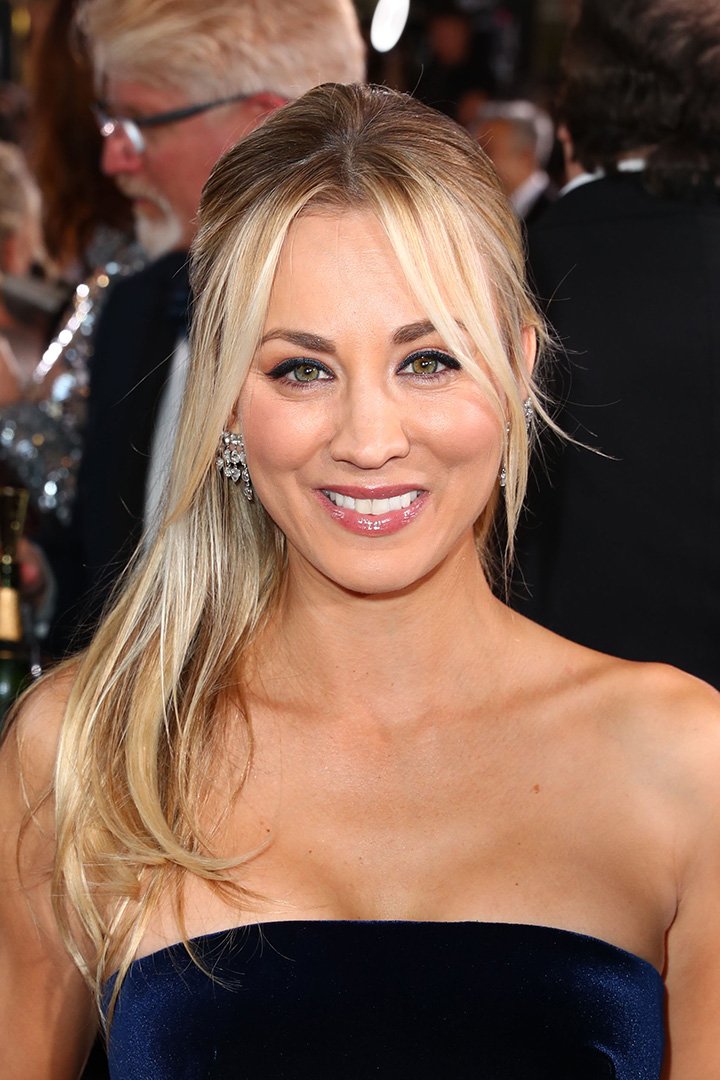 The first shot featured an elastic band routine to build strength in her arms and legs, while the next showed her engaging a punching bag. In another shot, Cuoco worked the ropes with a determined look on her face.
Some of the pictures showed the icon looking exhausted and on the verge of giving up as Ryan encouraged her to keep pushing through. Despite her exhaustion, the "Big Bang Theory" star appeared beautiful, even with no makeup on. Captioning the post, she wrote:
"Monday's with @ryan_Sorensen (thanks for the painful pics @gatlin_didier)."
Fans couldn't help but commend the actress' strength and dedication to keeping fit while encouraging her to keep up the good work. Most expressed gratitude to Cuoco for inspiring them to hit the gym.
Since the onset of the novel coronavirus pandemic, Kaley Cuoco has remained committed to working out and sharing her routines on social media to motivate fans to join the trend. Notably, she accompanies these routines with cupping therapy.
Cuoco has made a statement with her wardrobe and workout regimen.
The Golden Globe nominee has undoubtedly reaped the gains of her painful routines over time, given her enviable figure, which she never shies away from flaunting. 
Hitting the red carpets at this year's Golden Globes, where she snagged a nod for Best Performance by an Actress in a TV Series, for "The Flight Attendant," Cuoco flaunted her enviable figure in a flowing strapless gown, embroidered with silver stars.
In a video posted afterward, Cuoco looked unapologetically hot in a red off-shoulder dress as she pleaded with fans not to feel uncomfortable over her latest feat as a Golden Globes nominee.
While Cuoco has made a statement with her wardrobe and workout regimen, she has also made headlines for some not-so-happy events.
Earlier this year, the actress lost her favorite dog of 14 years, Norman, in a most painful way. She announced on Instagram, sharing photos of herself crying while cuddling up to Norman.
She accompanied the post with an emotional tribute to the dog, describing his loss as an "earth-shattering deep gut-wrenching pain" she never knew was possible.
It's good to witness the star finally moving on from the devastating loss and channeling her energy into profitable endeavors like keeping fit and landing mind-blowing nominations.