'The Bachelor' Alum Peter Weber on Making the Difficult Decision to Split from Hannah Ann Sluss
Peter Weber opens up about his difficult decision to call off his engagement to Hannah Ann Sluss during the season finale of "The Bachelor." The infamous breakup scene aired in 2020.    
Pilot Peter Weber was part of "The Bachelor" season 24 when he and his then-girlfriend Hannah Ann Sluss were still together. He recently admitted that it was a stressful time in his life, as he called off their engagement while filming. 
Reality TV can be a difficult industry, especially when life decisions are on the line. In shows like "The Bachelor," your future can change for better or for worse with the decisions you make on the show.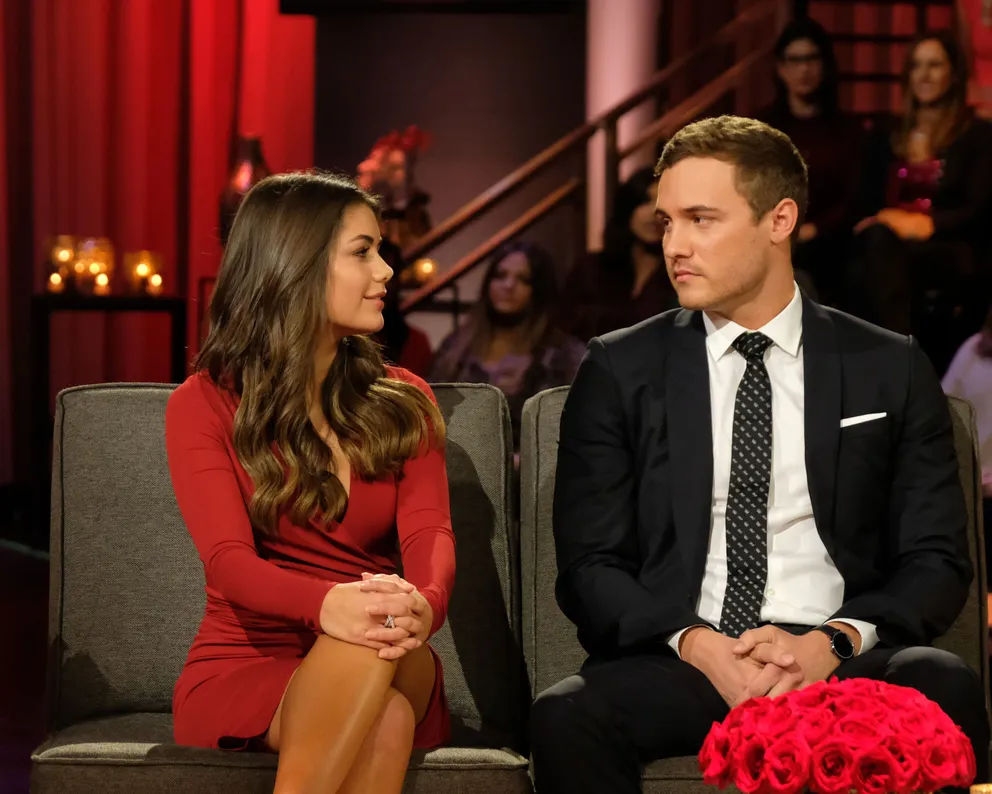 For Peter Weber, he wasn't ready to take the plunge and commit to a life-long relationship with Sluss, so he decided to call it quits. Now, he looks back at the experience. 
While they did not end up together, he ended up dating another contestant, Kelley Flanagan. 
Fans of the show watched Weber and Sluss break up during the show's March 2020 finale, and their tense conversation happened just shortly before the season premiered that January. He admitted that there's no one to blame but himself and that Hannah was a great person:
"Knowing that I was gonna hurt her absolutely just tore me up and I was not okay for a while after that, but it's in the past now and we're looking forward."
The 29-year-old revealed that it was not easy to watch their split on TV, but it was a lot worse having to do it in person. While they did not end up together, he ended up dating another contestant, Kelley Flanagan. 
When Weber's relationship did not work out with Sluss and runner-up Madison Prewett, he decided to give love another chance with Flanagan. The pair ended up moving to New York together, where they hoped to start a new life.
Although they had many plans, such as purchasing a home in Flanagan's native Chicago, they never pushed through. Their relationship ended in heartbreak just a couple of months after announcing that they were a couple. 
After announcing their split on New Year's Eve, they tried to make amends soon after. However, they made their breakup official in February 2021. Following their split, they are no longer on talking terms. 
Despite the split, Weber wished her the best, saying he wants her to find happiness even if that isn't with him. She was the fifth runner-up on his season of "The Bachelor."