Kelly Rowland & Son Noah Flaunt Curly Hair in Matching Gray Outfits as She Sings to Him in a Video
Kelly Rowland and her toddler twinned in almost everything in this new video. Check out how the singer and baby Noah flaunted their curly hair and matching outfits.
Destiny's Child star Kelly Rowland is an impeccable singer who has achieved success in her music career.  She is also enjoying great family life as a wife and mother. The 40-year-old shares two kids with her husband.
Recently, Rowland showcased her young son online via a soul-stirring clip featuring the toddler in a rocking bed with his mom singing the lullaby, "A Bushel & A Peck."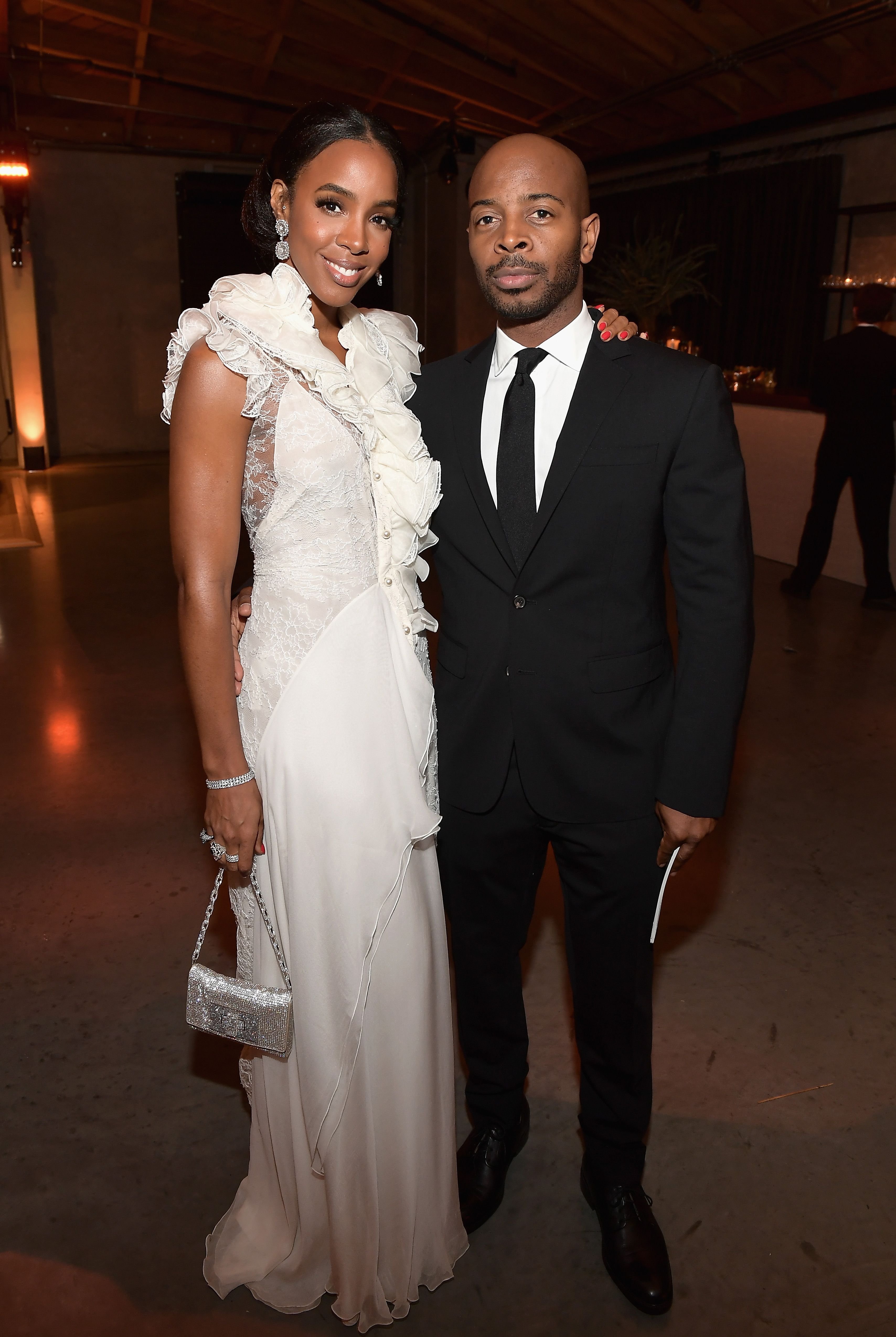 Both mother and son donned matching colored outfits and their full curly hair was left on display for their audience to see. The singer's words on the post were:
"I Love you […] My apologies. I've been a bit MIA on Social Media. But This is the little cocoon I've been in with Noah!"
The mother-of-two extended a heart of love to her fans and added that she hopes the video leaves them with pleasant memories. As expected, the singer's fans liked and commented on the post. Many were glad to have her share an admirable post of her son.
Despite the disappointment, Rowland's fans were highly supportive of the celebrity.
Some expressed that they had missed her social media presence and could not help but gush on the celebrity's commendable parenting skills.
Earlier this year, Rowland and her husband Tim Weatherspoon excitedly shared a message stating that they were grateful for the birth of their second son.
Noah joined the family-of-three, his parents and 6-year-old sibling Titan, on January 21. The singer's second pregnancy news was a shocker to fans who had expected album news when she revealed it.
Despite the disappointment, Rowland's fans were highly supportive during her pregnancy. It has been a few months since Noah's birth, and she feels comfortable letting fans in on the experiences that follow motherhood. 
Rowland is loving the new responsibilities and has devised ways to help ease the burden of breastfeeding, pumping breast milk, and late-night episodes.
While the superstar smoothly runs her home and has consolidated her career as a successful artist, she has a sweet relationship with her fans and a non-controversial lifestyle and history.