Anderson .Paak Met His Wife Jaylyn at Music School — inside the Singer's Personal Life
Rapper Anderson .Paak is a successful man with a devoted wife and two children, but when he was newly married he and his family were homeless.
Life hasn't been easy for Anderson .Paak. The Grammy Award-winning rapper's childhood was a nightmare, and for a while, he struggled to make it in his chosen profession.
.Paak experienced unemployment and homelessness, and he wasn't alone. At the worse time of his life, .Paak was a husband and the father of a new baby -- but he never lost hope.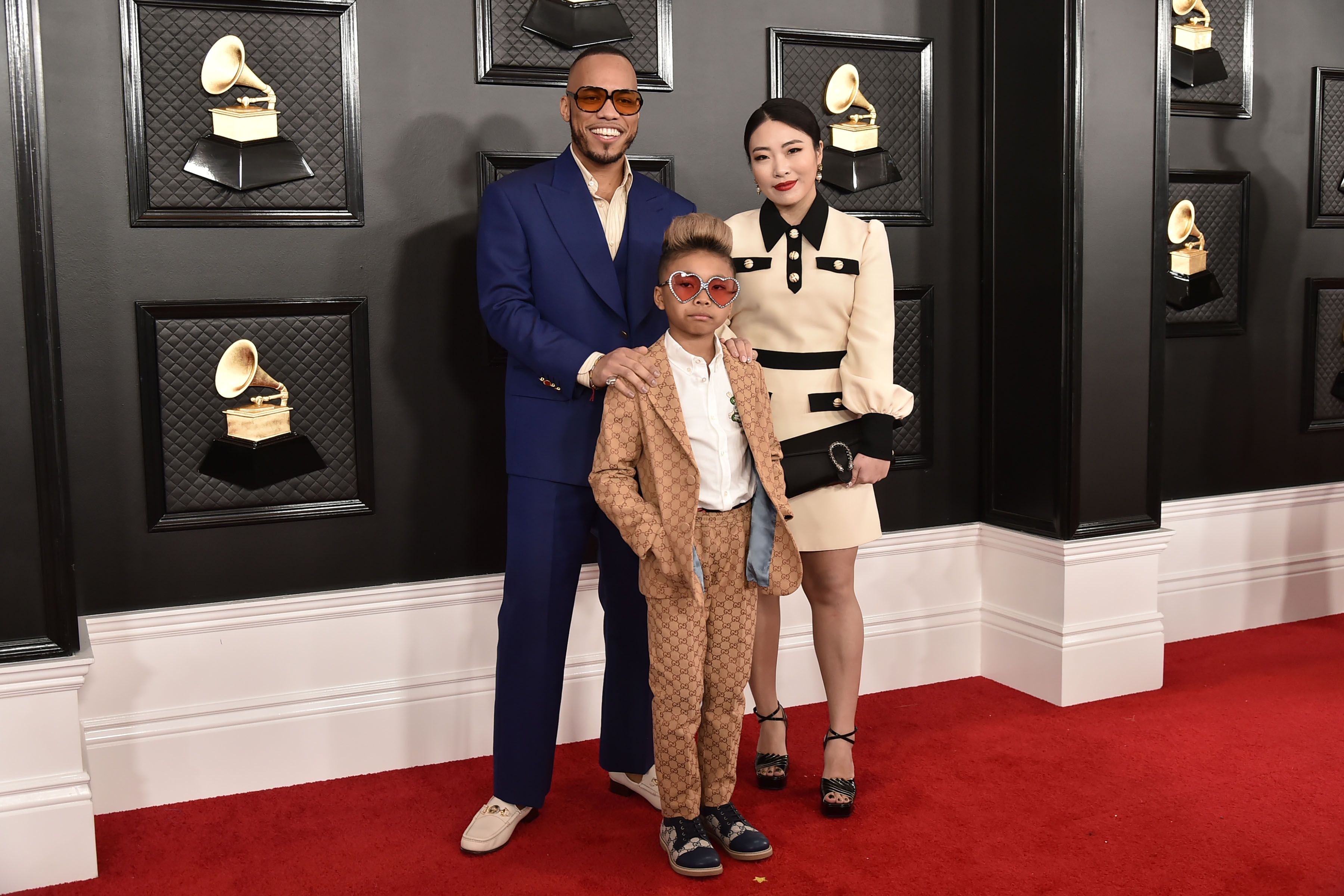 NIGHTMARE CHILDHOOD
When .Paak was a child he witnessed at close hand his father's battle with substance abuse, and the resultant domestic violence that victimized his mother. He was just seven when his father was sent to prison.
The youngster buried his pain and his confusion in his music. Over the next few years, the family achieved a measure of tranquility, until .Paak's mother was jailed when he was 18 years old.
The rapper fans know as Anderson .Paak was born Brandon Paak Anderson, a name he felt didn't exactly sound glamorous.
MUSIC MAN
But no matter what happened in the world around him, .Paak still had his music. After a short failed marriage when he was very young, the rapper found himself falling in love again with a pretty Korean singer.
.Paak met Korean student Jaylyn in music school, and he was blown away by her beauty and her serenity. .Paak's mother was part Korean and part African American. making the rapper mixed race.
BECOMING A DAD
Jaylyn and .Paak married, and before long, their first child was on its way. Shortly after baby Soul's birth, .Paak, who worked at a marijuana farm was suddenly fired. 
With no paycheck coming in, and no money to pay the rent .Paak, Jaylyn, and their baby were forced to find sanctuary with friends -- what the rapper would later describe as couch surfing until he got back on his feet again.
THE BREAK
.Paak's big break came when Dr. Dre heard his song "Suede" and was so impressed that he invited him to collaborate on his 2015 album, "Compton." .Paak would later sign on with Dr. Dre's label.
Since then, .Paak has become a star in his own right and his latest collaboration was with Bruno Mars in his 2021 album "An Evening with Silk Sonic" which was launched in March, and produced the #1 single "Leave the Door Open."
✨We locked in and made an album. The band's called Silk Sonic. First song drops next Friday 3/5.✨ pic.twitter.com/kzCQ3f7NRa

— Bruno Mars (@BrunoMars) February 26, 2021
MUSICAL SON
The passion for music seems to be in the blood, and little Soul Rasheed, now eight, seems to have inherited it from his mother and his father. Soul has performed with dad, but his dream is to become a K-Pop star.
Jaylyn has raised her two sons -- the youngest was born in 2017 -- to be bilingual, and Soul has developed a passion for pop music from his mother's country of birth. Maybe he will become the founder of K-Rap...
THE MYSTERY IN A NAME
The rapper fans know as Anderson .Paak was born Brandon Paak Anderson, a name he felt didn't exactly sound glamorous. So in order jazz up his image a little he changed it by adding a dot. He revealed:
"I put the dot just to give it a little bit of mystery and a little bit of extra (...) so I put the dot."
Anderson .Paak has come a long way from those dark days when music was his only refuge, and he is determined that his own sons will have a happier and brighter life with mom and dad along to help them.