Gabrielle Union's Daughter Kaavia Shows Her Cute Face Sporting a Floral Print Swimsuit
Gabrielle Union's daughter Kaavia is a delight to watch in a recent Instagram post where she shows off her chic floral print swimsuit. As usual, the post comes with a hilarious, clever caption.
Gabrielle Union and husband Dwyane Wade's daughter, Kaavia James Union Wade, is getting more popular by the day as she keeps her 1.6 million Instagram fans updated with her daily activities.
In her recent post, Kaavia is captured enjoying a fun sunny day around the yard while rocking a chic red and white floral two-piece swimsuit.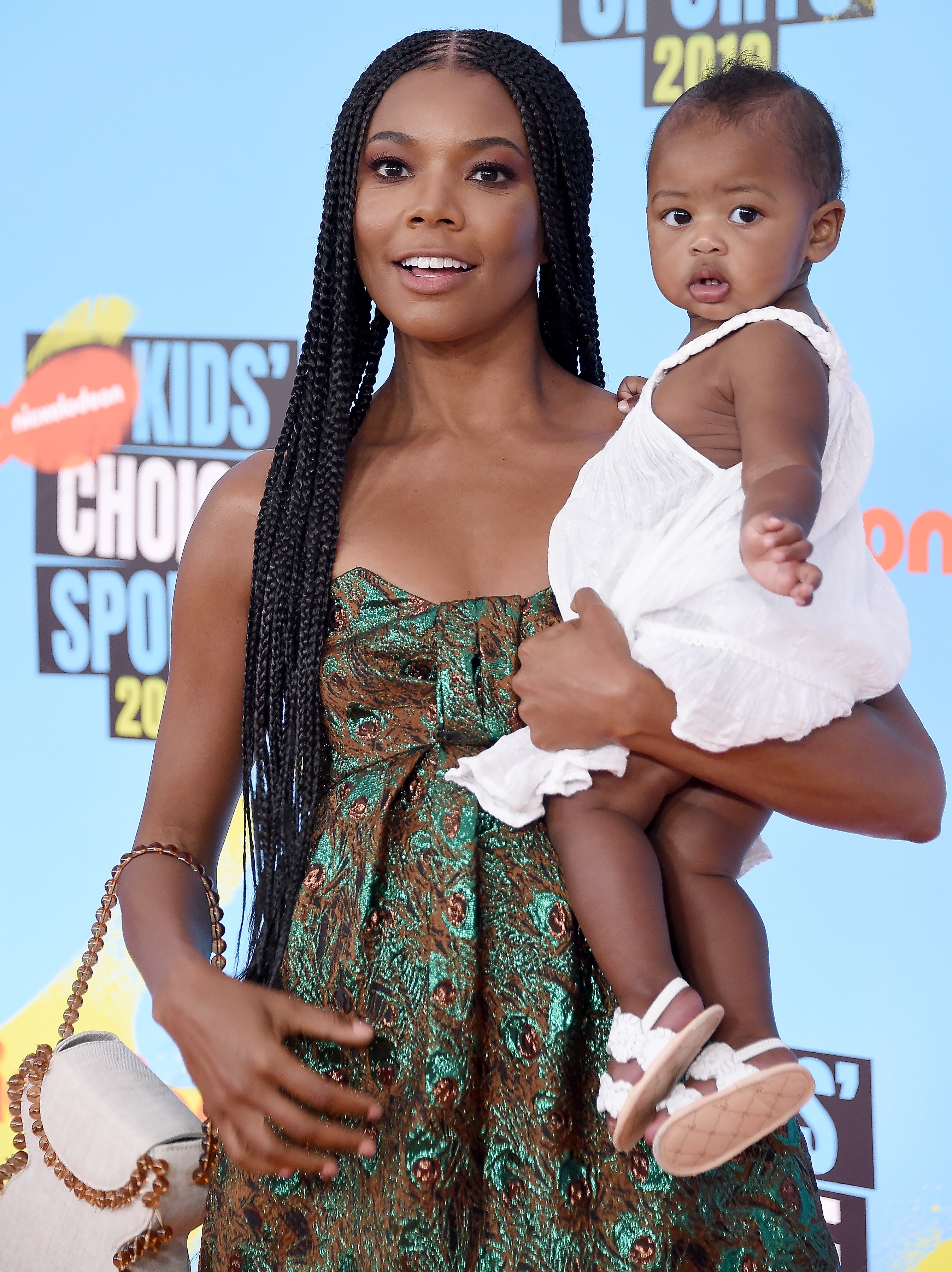 FUN IN THE SUN
The slideshow begins with a video clip of Kaavia playing in her all-white playhouse, with a giant white teddy bear visible in the corner of the house. As the toddler climbs up a ladder, she can be heard yelling, "I got it," to which the caption reads:
"I hope you get it too. And soon."
Another snap shows Kaavia from a different angle, while other pics show her smiling cheerfully in her playhouse. In one photo, the toddler is captured running across the lush green grass with her naturally curly hair crowning her head beautifully.
The photos received sweet compliments from fans who gushed over Kaavia's effortless positive energy. One fan commented, "This baby is out of this world... she is just the sweetest."
KAAVIA THE SOCCER STAR
The latest photos are just a tiny fraction of the many memorable snaps that Kaavia, through her parent-run Instagram account, has shared with her fans. The two-year-old is always up to fun and exciting activities.
Recently, she delighted her fans and proved that she inherited Wade's athleticism while playing soccer with her parents. In the video shared by Union, the toddler impressed fans as she kicked the ball with precision and energy.
LIKE MOTHER LIKE DAUGHTER
Not only does Kaavia have similarities with her dad, a retired NBA player, but she also has a lot in common with her mom, Union, who is an acclaimed actress known for her iconic role in the 2000 film "Bring It On."
Earlier this week, she showed off her acting skills, roaring and clawing her arms while rocking a lion costume on her head. To add to the humorously dramatic scene, Disney's "The Lion King" theme song could be heard playing in the background.
DRESS UP FUN
When Kaavia isn't being an athlete or actress, she's a typical girly girl. She already enjoys playing dress-up with her mom's accessories to create baby-chic ensembles of her own.
At only two years old, Kaavia is quite a busy baby, and she keeps her parents on their toes. Fortunately, Wade and Union love every minute with their "shady baby," whom the "Being Mary Jane" star said is the light of their lives.