Ruston Kelly and Kacey Musgraves' Union Recap as They Were Happily Married for Less Than 3 Years
Ruston Kelly and Kacey Musgraves seemed to be living the perfect romance but less than three years after their wedding the couple announced their divorce.
Country music lovebirds Ruston Kelly and Kacey Musgraves left fans heartbroken when they unexpectedly announced in July 2020 that they were filing for a divorce. 
The two had been married for less than three years. Their union was celebrated with a lavish Nashville wedding in October 2017 and it seemed that Kelly and Musgraves were living a country song romance.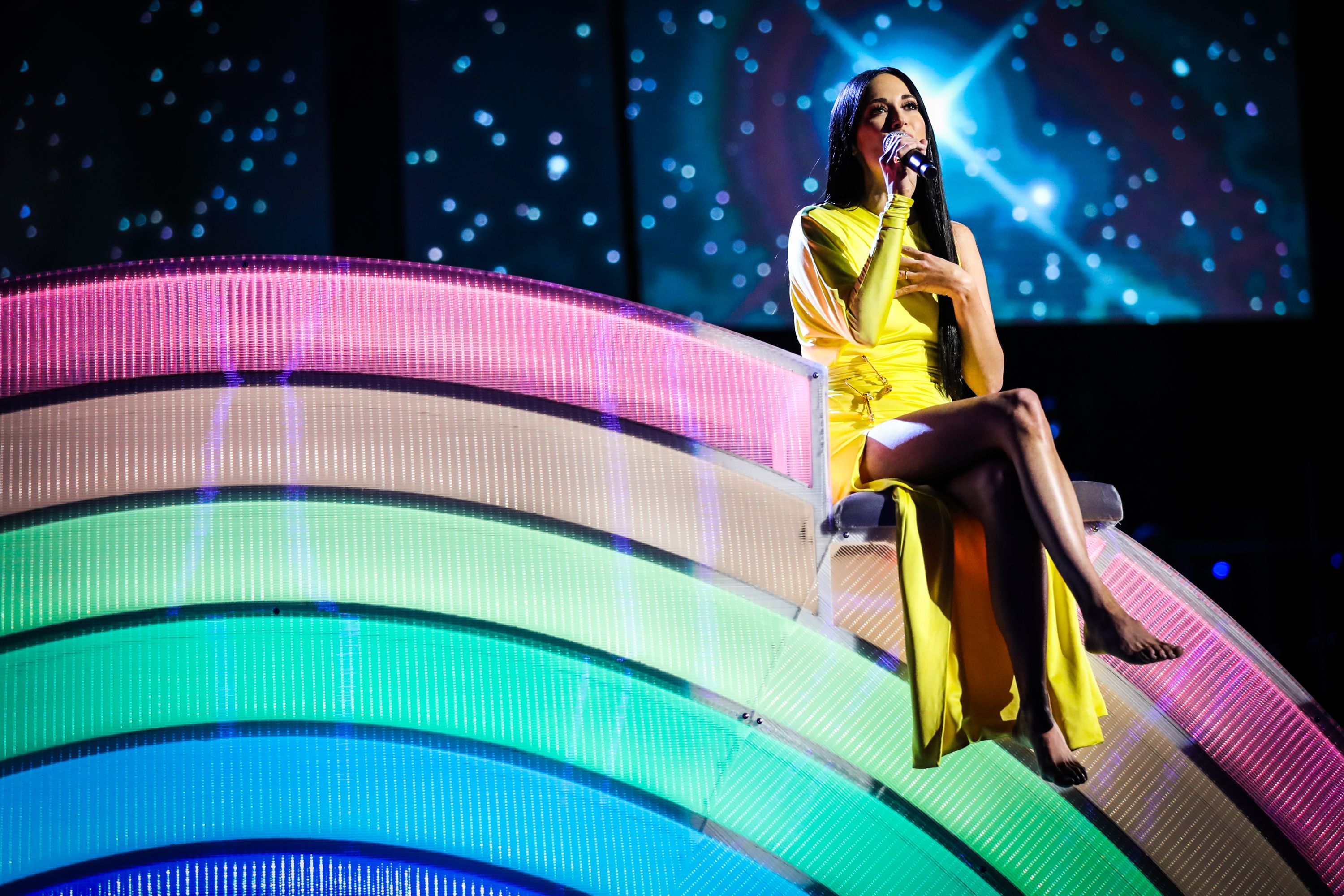 MEETING RUSTON KELLY
In 2016 Musgraves was still aching over her breakup from musician Misa Arriaga when she agreed to meet fellow singer-songwriter, Ruston Kelly, at the  Bluebird Cafe in Nashville for a songwriting brainstorming.
The songwriting date quickly became a romantic one and the country stars fell in love. At the end of 2016, Kelly surprised Musgraves with a romantic Christmas Day proposal, and she accepted.
Shortly after their announcement, the couple removed all posts and references to each other.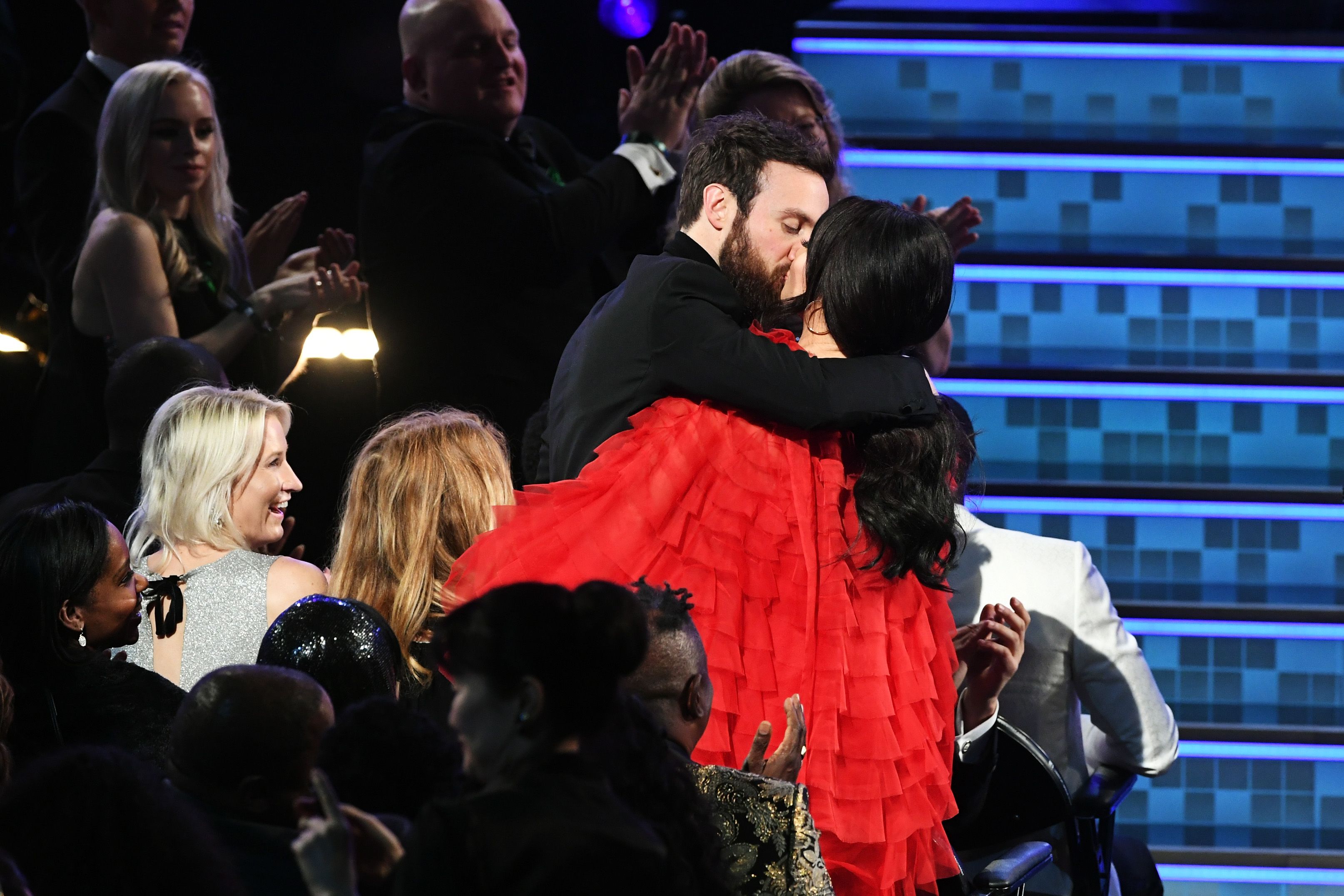 ENGAGED
After a six-month engagement, Kelly and Musgraves were married in a sweet country wedding and inspired each other to write several incredible love songs. Musgraves revealed that Kelly was the perfect man for her. She said:
"Everything was right. I didn't have to shift any part of my personality to make it fit together." 
SUCCESS
The couple's personal happiness went hand in hand with the booming of their music careers. Kelly released his first studio album "Dying Star" in 2018, and Musgraves her fourth, "Golden Hour."
Musgraves co-wrote all 13 of "Golden Hour's" tracks and the album won four Grammy Awards after reaching #4 on the US Billboard 200. The launch of their albums went hand-in-hand with successful concert tours.
FALLING APART
Then, in July 2020, the couples' representatives released a statement that revealed that Musgraves and Kelly were filing for a divorce, a decision they announced was mutual. The statement read:
"It simply just didn't work. Though we are parting ways in marriage, we will remain true friends for the rest of our lives."
DIVORCE
The two revealed that they were aware that the public would be speculating about the reason behind the divorce and wanted to stop the gossip before it started.
Kelly and Musgraves asked the press and the public to respect their pain and the difficult process they were going through. The two stars vowed that their friendship would endure, even though the marriage was over.
PRENUPTIAL AGREEMENT
Shortly after their announcement, the couple removed all posts and references to each other and their marriage from their Instagram accounts. Neither has revealed who kept their puppy, Pepper.
It has been revealed that the former couple agreed to sell the home they had shared and split the proceeds as stipulated by their prenuptial agreement, with Musgraves receiving  84.4% of the proceeds, and Kelly 17,6%.
A NEW LOVE
It seems as if 10 months after the divorce Musgraves is well on the way to mending her broken heart with the help of handsome Dr.Gerald Onuoha who practices at HCA Healthcare in Nashville.
Kasey Musgraves has been seen cuddling up with the dashing M.D. but has yet to issue a statement or confirm the budding romance. As for Ruston Kelly, he has apparently been focusing on his music, and there are no hints of romance in his life.