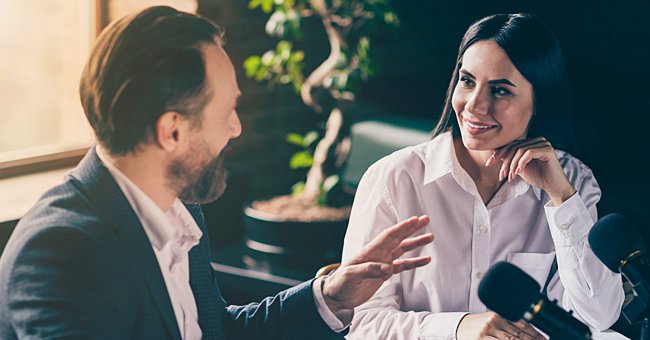 Shutterstock
Story of the Day: Man Kicks Co-Worker Out of His Wife's Baby Shower
Robert is about to get married to his long-time girlfriend but was getting annoyed that his new officemate was calling him her "work husband."
Robert, 27, is somewhat a workaholic in a small company. His department has nine people and a few months welcomed their tenth addition, making them equal in gender -- five men and five women.
The newcomer, Sophie, 23, adapted to the job well and performed to the best of her abilities. Robert saw this as they worked on several projects together, along with other team members.
Since Sophie is also dedicated to their work, she and Robert are sometimes the last to leave the office. Nevertheless, they did not maintain any relationship outside of work and only talked about work-related things.
Two weeks ago, Robert found out that the 23-year-old would refer to him as her "work husband" since they would often end up working on projects together. While the expression meant no harm, it did not sit well with him.
Robert is engaged to his long-time girlfriend and will soon be walking her down the aisle. As such, he did not like the term to be associated with him and hoped his workspace would be more professional.
He then pulled Sophie aside and told her that he'd had enough.
During one of their overtime evenings, Robert talked to Sophie and kindly asked her to stop, noting that he knew it was only an expression, but it sounds wrong for a man soon to be wed and in a happy relationship.
For a while, Robert no longer heard the joke but continued their professional relationship. However, when he invited Sophie and all his other colleagues to his fiancee's baby shower, things turned sour.
Sophie would joke about being Robert's "work wife" in front of his fiance, Carlie, even thanking her for taking care of her "work husband" outside of the office. She also introduced herself as Robert's "work wife" to other relatives.
Carlie is a sweet and understanding woman and just laughed at Sophie's jokes. However, her relatives were quite annoyed. Carlie began to look uncomfortable as well, which upset Robert.
He then pulled Sophie aside and told her that he'd had enough. Robert told her to either apologize to his wife-to-be for being rude or leave. Sophie left and hasn't spoken to Robert since.
Do you think Robert was wrong for getting mad at Sophie? For a similar story, read about four roommates who went on an Easter trip and why their vacation was ruined on the last day.
Please fill in your e-mail so we can share with you our top stories!