Dianna de la Garza Looks Gorgeous at 58 — Get to Know Demi Lovato's Mother
Demi Lovato's mom, Dianna De La Garza, might be 58, but she maintains the same poise and beauty typical of the Lovato-De La Garza women. In addition to her good looks, the icon, like her daughter, has made a name for herself in showbiz.
The origin of actress and singer, Demi Lovato's charms is indisputable. One look at her mom, Dianna De La Garza, now 58, is enough proof that beauty runs in the family.
 Although not as famous as her daughter, the icon has experienced her fair share of fame, scandal, and substance abuse through the years.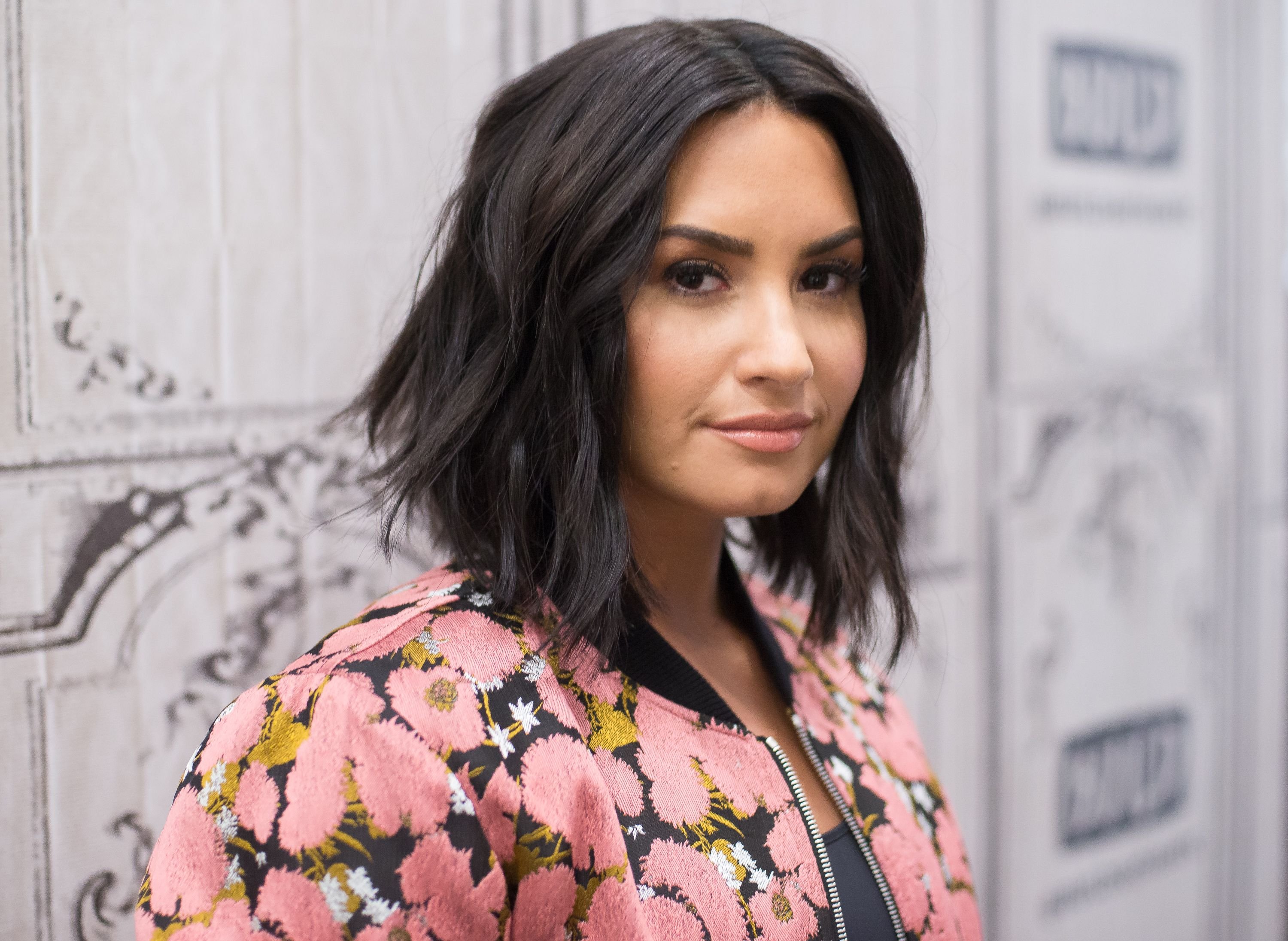 Despite her tumultuous journey, she managed to raise three daughters, each paving their way in the entertainment industry. What else is known about this 58-year-old beauty besides her ravishing looks and obvious connection to three Hollywood stars?
MEET DEMI LOVATO'S MOM
Demi Lovato's mom, Dianna De La Garza, was born Dianna Lee Smith in August 1962, in Dallas, Texas. She grew up in the state, nurturing dreams of someday becoming an actress and country music star.
However, her dreams were cut short due to her early brush with substance abuse and an eating disorder. At 22, she exchanged vows with Patrick, whom she stayed married to for four years, until their divorce in 1988.
Their marriage yielded two children, Dallas Lovato and Demi Lovato. A year after the divorce, Dianna De la Garza tied the knot again with Eddie De La Garza, her current husband and father of her youngest daughter, Madison De la Garza.
The singer's dad passed away in 2013, with his body discovered about a week after his demise.
When she was younger, the mother-of-three explored a career as an actress and a country music recording artist. However, she only went as far as opening for music stars like Hank Williams, George Strait, and Reba McEntire. Additionally, Dianna De La Garza previously served as a Dallas Cowboys Cheerleader.
While her musical and acting pursuits never went far, she made up for it with her daughters, carving their way to stardom while serving as their manager, pep coach, and adviser.
Following years of experience in raising blossoming daughters, she went on to become a renowned speaker, gracing seminars worldwide to enlighten parents on how to help their kids pursue Hollywood careers.
MENTAL AND EATING DISORDER
The whole world is familiar with the story of the former Disney princess who suffered drug addiction and eating disorders for years, completed several stints in rehab, and experienced a near-fatal relapse in 2018. That's the story of Demi Lovato.
However, what many didn't know was that Lovato's mom walked down a similar path. Dianna first disclosed her struggles following Demi Lovato's rehab stints in 2010 and 2011. Around that time, the singer's elder sister, Dallas Lovato, also went into rehab for drug addiction.
During an interview, the mother-of-three revealed she suffered the same crisis plaguing her daughters, including mental health problems, drug addiction, and an eating disorder.
Inspired by her children's strength, Dianna finally accepted she needed help and enrolled in rehab. She ultimately struggled to beat depression, drug addiction, and bulimia, which seemed to be rooted in the family.
FALLING WITH WINGS
In her bestselling book, "Falling With Wings," Dianna detailed her family's darkest moments and their history of substance abuse, eating disorders, and mental health problems.
The author also detailed the overwhelming experience of watching her three daughters break out in Hollywood and become renowned young women. Her detailed insight into the family's struggles gave the world a better understanding of the four women and who they ended up becoming.
SUPPORTING THREE DAUGHTERS
Dianna has been open about her ordeal as a mother-of-three, trying to raise her daughters into empowered young women while scaling through the dark times and thorny obstacles.
She recounted how her oldest daughter Dallas became the first in the family to go into rehab for drug and alcohol-related mental health crises.
Despite having inadequate financial assets at the time, the mom strived to secure at least six weeks of treatment for Dallas, who made it out happier and healthier. However, with Demi Lovato, the 58-year-old found it more difficult to accept that her daughter had gone down the rocky path.
Admittedly, she ignored the earliest signs of Demi's eating disorder, even after the then-preteen began looking up bulimia and anorexia treatment on the family's computer. Afterward, Demi began cutting herself as well and eventually turned to drugs.
The signs became impossible to ignore after the "Camp Rock" star hit one of her dancers. Dianna stepped up, as usual, sorted the situation, and supported Demi's enrollment in rehab, where she was diagnosed with bipolar disorder in addition to her addiction and eating disorders.
While dealing with all of these, the author made sure to be there for her youngest daughter as best she could, taking the teenager to the set of "Desperate Housewives," a series Madison was starring in at the time.
DEMI LOVATO'S FAMILY
The recording artist has three sisters, Dallas Lovato, Madison De La Garza, and Amber Smith. Demi Lovato's parents, Dianna and Patrick Lovato welcomed Dallas about four years before the songstress' birth.
Dallas grew up to become an acting coach and actress, with several voice acting credits. Madison is Demi's half-sister, born to Dianna and James Edward De La Garza.
Like the songstress, the teenager shot to fame from childhood, starring as Juanita Solis on "Desperate Housewives." At 19, the youngster has launched a writing and directing career.
Demi Lovato discovered the existence of her half-sister, Amber Smith, later in her life, admitting they communicated for the first time when she was 20. Smith is Patrick Lovato's daughter from another woman.
The singer's dad passed away in 2013, with his body discovered about a week after his demise. Before his death, the former Disney star was estranged from her dad due to his addiction, alcoholism, and penchant for abusing her mom, Dianna.
Luckily, Dianna found solace in Edward, her second husband, the founder, CEO, and President of de la Garza Entertainment Inc. He has remained a father figure in her three daughters' lives to date.
ⓘ The information in this article is not intended or implied to be a substitute for professional medical advice, diagnosis or treatment. All content, including text, and images contained on, or available through this NEWS.AMOMAMA.COM is for general information purposes only. NEWS.AMOMAMA.COM does not take responsibility for any action taken as a result of reading this article. Before undertaking any course of treatment please consult with your healthcare provider.