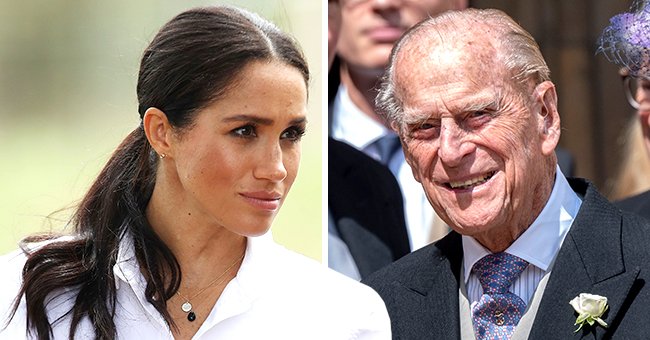 Getty Images
Meghan Markle Sends Wreath & Handwritten Note for Prince Philip's Funeral
Meghan Markle, Duchess of Sussex, made a tremendous effort by writing a note to the Duke of Edinburgh accompanied by a wreath with a meaningful message behind it.
Meghan Markle may not have attended Prince Philip's funeral, but she kept him in her thoughts. She and her spouse Prince Harry provided a wreath to be laid for the Duke's burial, following his passing last week.
The Duchess's handwritten card accompanied the circlet. The wreath is of significance for the royal couple as it was designed by Willow Crossley, who also worked on the flower arrangement for their wedding.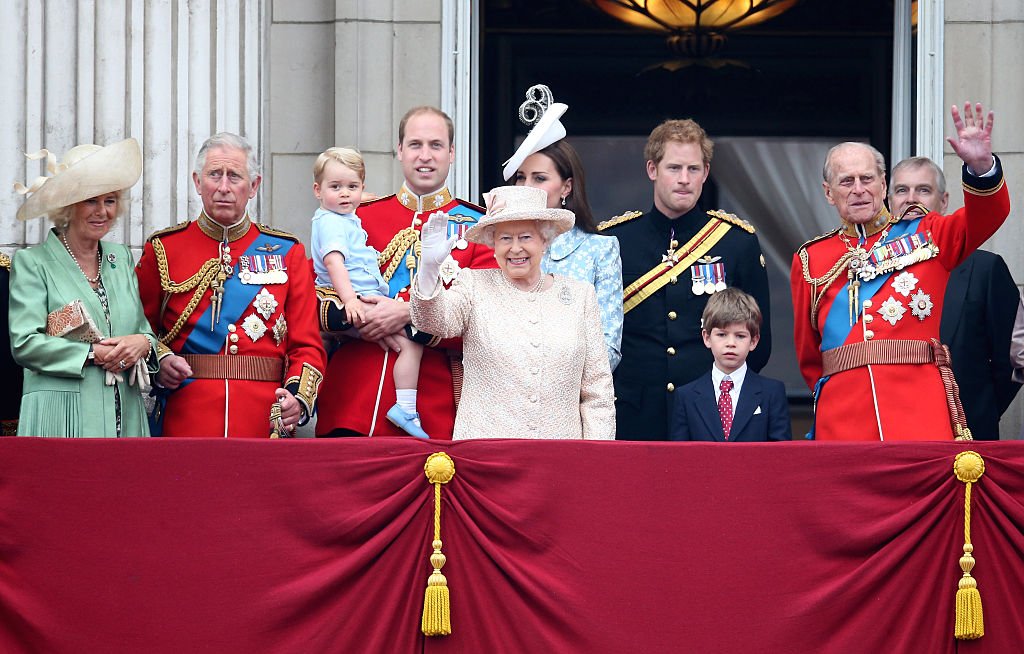 Duchess of Cornwall, Prince Charles, Prince George, Prince William, Kate Middleton, Queen Elizabeth II, Prince Harry and Prince Philip watch the fly-past from the balcony of Buckingham Palace on June 13, 2015 in London, England | Photo: Getty Images
MARKLE'S GESTURE
The pair's nuptials were held at Frogmore Gardens at Windsor Home Park in May 2018. Crossley also designed flowers for their 2-year-old son, Archie's christening.
The wreath contained a variety of blossoms, some of which were picked from his home garden. The Sussexes also requested the wreath to include Acanthus mollis and Eryngium (sea holly) to represent Royal Marines.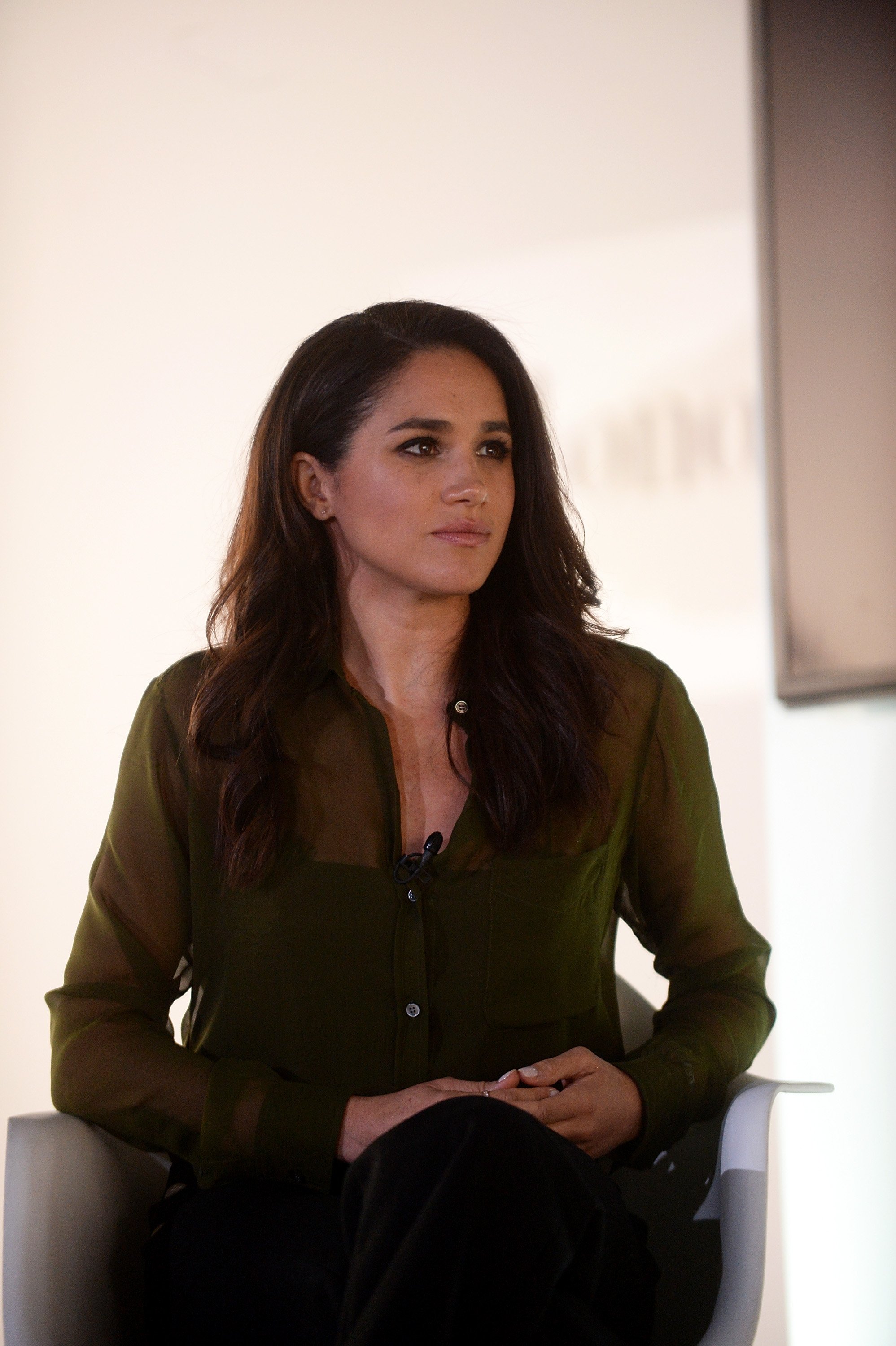 Meghan Markle attends REEBOK #HonorYourDays at Reebok Headquarters on April 28, 2016 in Massachusetts | Photo: Getty Images
THE SIGNIFICANCE
It also has great meanings behind it and features Campanula to represent appreciation and eternal love, rosemary to signify remembrance, lavender for devotion, and roses in honor of June being the royal consort's birth month.
Shortly after his funeral, Markle and Prince Harry updated their Archewelll website writing a message of appreciation to the Duke, thanking him for his commendable service.
PRINCE HARRY'S ARRIVAL
Prince Philip passed on at the age of 99, and shortly after his death, his grandson hopped on a plane to the United Kingdom to see him off one last time.
It was Prince Harry's first visit since he and Markle stepped down from their royal duties last year. The 36-year-old paid a heartfelt tribute to his grandfather and described him as a rock to his grandmother, the Queen.
HONORING PRINCE PHILIP
While he traveled alone back home, his wife could not tag along with him as she is currently too far along in her pregancy and was advised by her physician not to travel for the funeral.
Although she could not be there in person to support her husband during their time of grief, she was there in spirit with him as she watched the ceremony from their home in California.
However, the Duchess was hopeful of making it to the funeral but being in her condition; she was forced to remain home and made an effort to honor her husband's grandfather, still.
The former actress is pregnant with the couples' second child, their first baby girl, who is due sometime this summer. Their son Archie will be a big brother in due time.
THE QUEEN'S GESTURE
Meanwhile, Her Majesty also made a personal gesture for her husband as she selected the flowers that adorned his coffin. The wreath included white lilies, miniature white roses, white freesia, white waxflower, white sweet peas, and jasmine.
The monarch's choice of blooms holds a significant meaning which is a tribute to their 73-year-old marriage. The family placed the wreath on the Duke's coffin.
THE PRINCES TALK
Both their grandchildren, Prince William and Prince Harry, reunited at the funeral and were spotted speaking to each other for the first time in more than a year while leaving the chapel.
Earlier on, they took part in the funeral procession while walking on either side of their cousin, Peter Phillips. The Duke of Sussex also exchanged a few words with Kate Middleton.
Please fill in your e-mail so we can share with you our top stories!