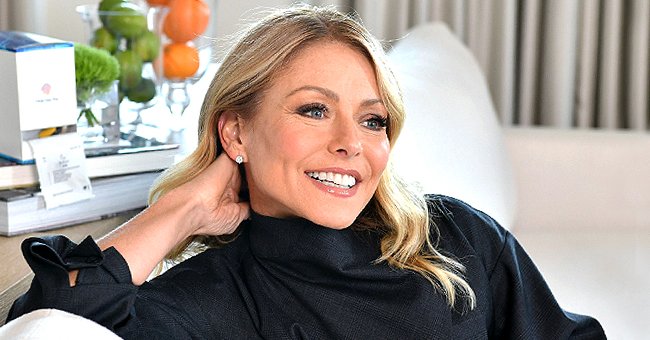 Getty Images
Check Out Kelly Ripa's Fabulous Figure as She Wears a Black Swimsuit in Stunning Throwback Pic
Kelly Ripa flaunts her slender physique in a black swimsuit as she waded in the water just moments before a huge storm hit the ground in the Bahamas.
Kelly Ripa wasn't about to let a storm stop her from enjoying the beach as she walked along the shore with a visible storm approaching. The 50-year-old TV host shared a throwback picture from her trip to the Bahamas with her husband, Mark Consuelos, enjoying the calm weather before the rain hit the ground.
She sported a black one-piece halter swimsuit and pulled her hair back in a bun during her trip. She held on to a pair of sunglasses that she did not need to wear, especially with the looming storm clouds behind her.
This time last year, Ripa and the rest of her family were forced to quarantine at their island home in the Caribbean due to the COVID-19 lockdown. She had to do her talk show from the beach while her co-host Ryan Seacrest broadcasted from Los Angeles.
At the time, her family was supposed to stay in their vacation home for two weeks for a spring vacation. Unfortunately, at that same time, the world shifted, and lockdowns were imposed. She ended up quarantining with Consuelos and their children Michael, 23, Lola, 19, and Joaquin, 18.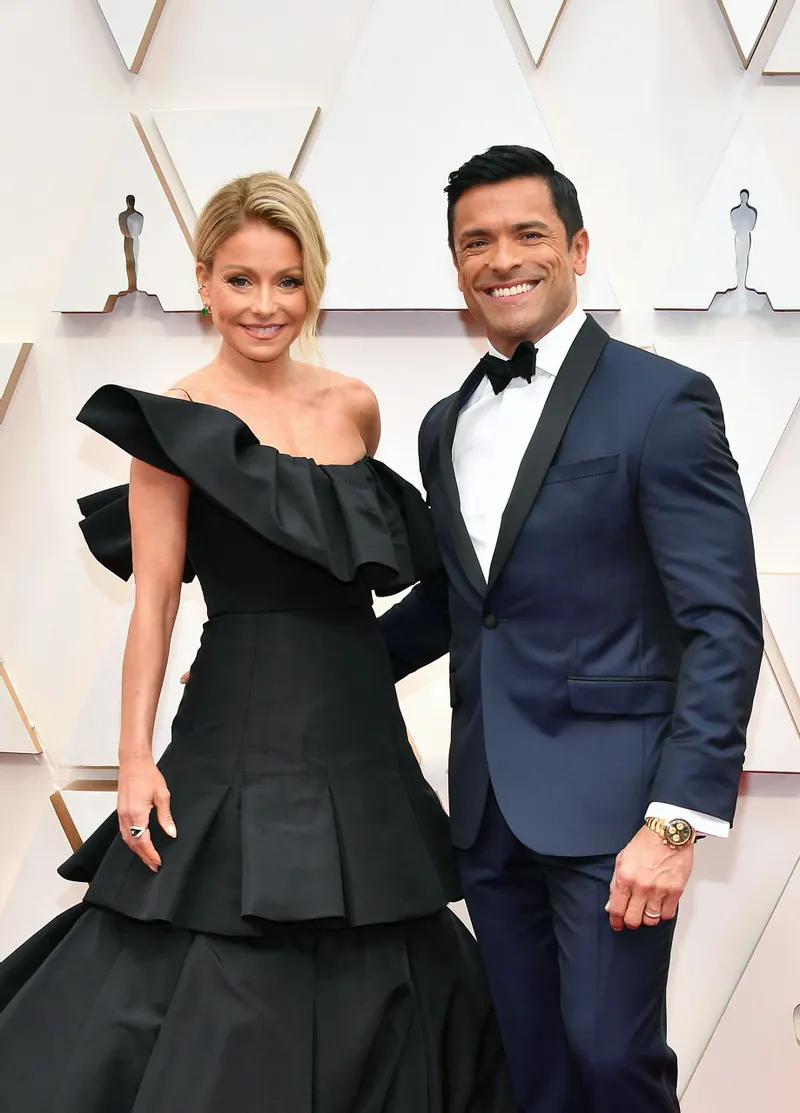 Kelly Ripa and Mark Consuelos at the 92nd Annual Academy Awards at Hollywood and Highland on February 09, 2020 | Photo: Getty Images
Their eldest child Michael graduated from New York University in 2020. He's starred in numerous TV shows, from "Duck Dodgers" in 2004 to "Go, Diego! Go!" from 2006 to 2007. More recently, he portrayed the younger version of his dad's character, Hiram Lodge, on "Riverdale."
Despite their three children growing up, Ripa and Consuelos have kept their love strong.
Ripa and Consuelos' only daughter Lola currently studies at New York University. She has yet to make an acting or modeling debut, but she would fit right in if she chose to follow in her parents' footsteps with her gorgeous looks.
Last but not least, the TV personalities are parents to Joaquin, their youngest son. Unlike his older brother, who got the acting bug, he is more into sports. His favorite sport is wrestling, and while that worries his parents, he's good at what he does.
Despite their three children growing up, Ripa and Consuelos have kept their love strong. After more than 20 years together, they remain happily in love with one another and make sure to have fun.
When the "Riverdale" actor turned 50 recently, the TV host made sure to shower him with a lot of love and appreciation on social media, much to the delight of their fans. She shared a montage of his photos growing up, alongside some photos with their children when they were younger.
Please fill in your e-mail so we can share with you our top stories!