'Grey's Anatomy' Season 17 Episode 12 Recap: Protests around Seattle, Jackson's Departure & More
"Grey's Anatomy" season 17, episode 12 was a rollercoaster ride of emotions for viewers, tackling city-wide Seattle protests, Jackson's sudden departure, and Winston's bold decision. 
Season 17 of "Grey's Anatomy" has been eventful, with many cast members returning for cameos in numerous episodes. Viewers have seen the likes of Patrick Dempsey, Sarah Drew, and Chyler Leigh coming back.
Episode 12 shows protests breaking out around Seattle, and soon after, Grey Sloan Memorial Hospital is filled with patients who were injured at the demonstrations. Some of these injuries are life-threatening, causing the doctors to be on high alert.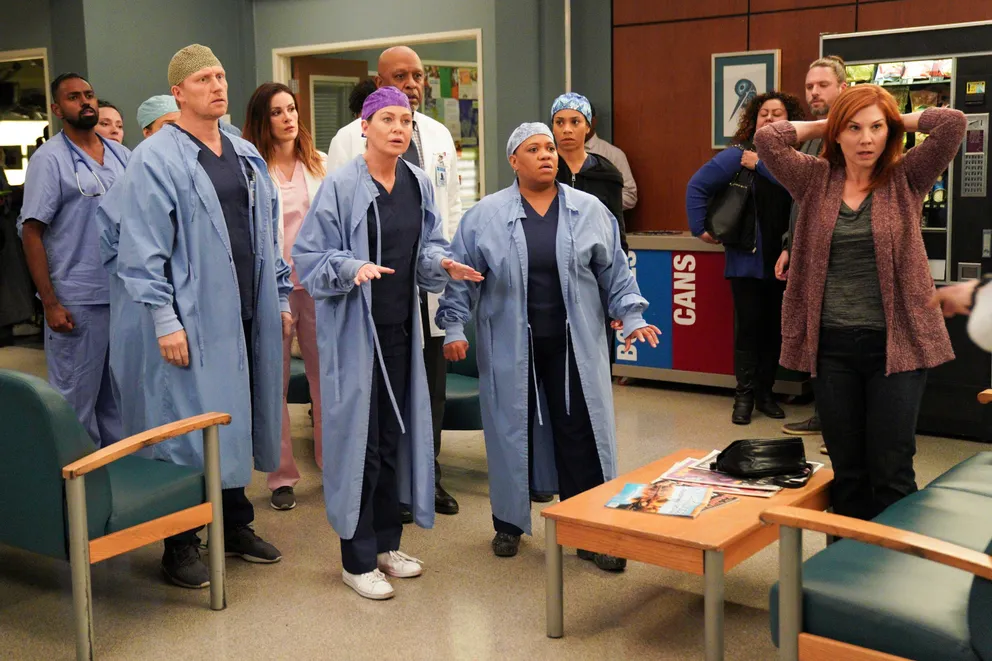 PROTESTS IN SEATTLE
One protester was shot in the chest with a rubber bullet that went straight into his heart. A woman was also rushed to the hospital after having shrapnel in her chest. 
As all of this is happening, lead character Meredith Grey is slowly recovering from COVID-19. While she is on the road to recovery, she is still weak and is asleep most of the time. 
Time to move. #GreysAnatomy @PhyliciaRashad pic.twitter.com/MKCb9cnCPH

— Greys Anatomy (@GreysABC) April 16, 2021
A SUDDEN STOP
Winston is then shown leaving Boston to stay in Seattle with Maggie, but a cop pulls him over on the way there. At the time, he was on the phone with Maggie, and she asks him to stay on the line. 
Unfortunately for her, the line gets cut off. Maggie tries to ring his phone again and has a nurse keep trying while caring for a patient. After they couldn't reach him, she called Richard to explain the situation. He promised to call him while she worked on her patient. 
😢 #GreysAnatomy pic.twitter.com/7jPMSPmVtB

— Greys Anatomy (@GreysABC) April 16, 2021
A FRUSTRATING EVENT
While Maggie was in surgery, Richard got a hold of Winston. She ran out of the operation room to talk to him. It turns out the officers searched his car, and the police dog sniffed through all of his belongings.
He was pulled over because his bike rack covered his license plate. Winston was furious over the situation, but he and Maggie were both glad that he was safe. 
Tag someone who needs a *virtual* hug pic.twitter.com/mtT8PMkSR0

— Greys Anatomy (@GreysABC) April 17, 2021
DOWNPLAYING THE DANGERS
Meanwhile, Bailey's patient is an active runner who downplays the dangers of COVID-19. After hearing him, she had to leave the room and scream in the staircase out of frustration.
She pleaded with him to be admitted before the blood clot in his leg could turn fatal. He refused and ended up dead after passing out while walking out of the hospital. 
Tonight, I will be making a guest appearance on @GreysABC! Don't miss it. 😉 pic.twitter.com/bzMFJkxI9q

— Phylicia Rashad (@PhyliciaRashad) April 15, 2021
A SUDDEN REALIZATION
Then, a scene shows Jackson and Richard in the operating room. Jackson reveals that he's never protested before and has always just donated money. However, after hearing the powerful protest stories from those being treated for injuries, Jackson decided to go to his mother.
He asked her: "Why don't we have scars, mom?" He wanted to know why they haven't taken to the streets. This inspires him to go and march for the first time. 
"It was beautiful. At first. And then it was frightening, and then messy, but it was still beautiful." #GreysAnatomy pic.twitter.com/MYZjc7ROAP

— Greys Anatomy (@GreysABC) April 16, 2021
WHAT COMES NEXT
However, as he gets into his car, Jackson is told that his trip would take 11 hours. This made viewers curious about where he was going and what he would be doing after his sudden realization. 
The next couple of episodes are bound to be exciting, especially as storylines begin to unfold. Fans can expect more unexpected people to come back, as confirmed by some of the actresses themselves. 
We have a date! April is back on @GreysABC Thursday, May 6 at 9|8c on ABC! ☺️☺️☺️ pic.twitter.com/1JEa7iCRnD

— Sarah Drew (@sarahdrew) April 16, 2021
"Grey's Anatomy" writers still have a lot up their sleeves, and it's evident in the twists and turns that viewers see in every episode. With lead character Meredith Grey on the road to recovery, the surprises are definitely far from over and fans are in for a treat.