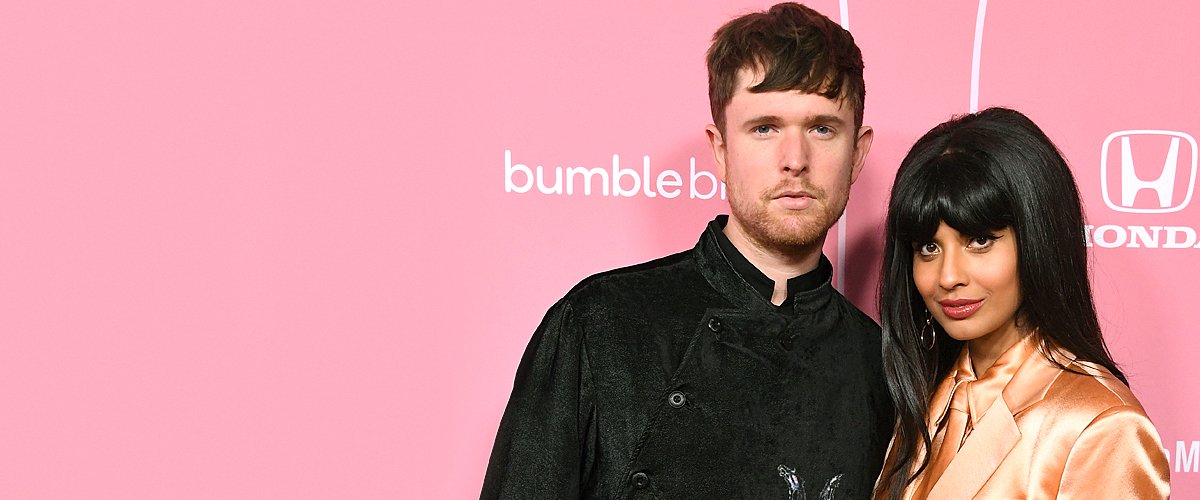 Getty Images
Jameela Jamil's Sexuality and Love Life — She Fancies Everyone and Is Dating James Blake
"The Good Place" actress Jameela Jamil, who came out as pansexual and supporter of the LGBTQ community is dating Grammy Award-winner James Blake.
British actress and TV host Jameela Jamil is no stranger to controversy. The actress has battled with several health issues over the years and was diagnosed with Ehlers Danlos Syndrome.
Jamil has been in a committed relationship with award-winning English singer James Blake since 2015, but she has revealed that she identifies as "queer," as someone who is attracted to both sexes.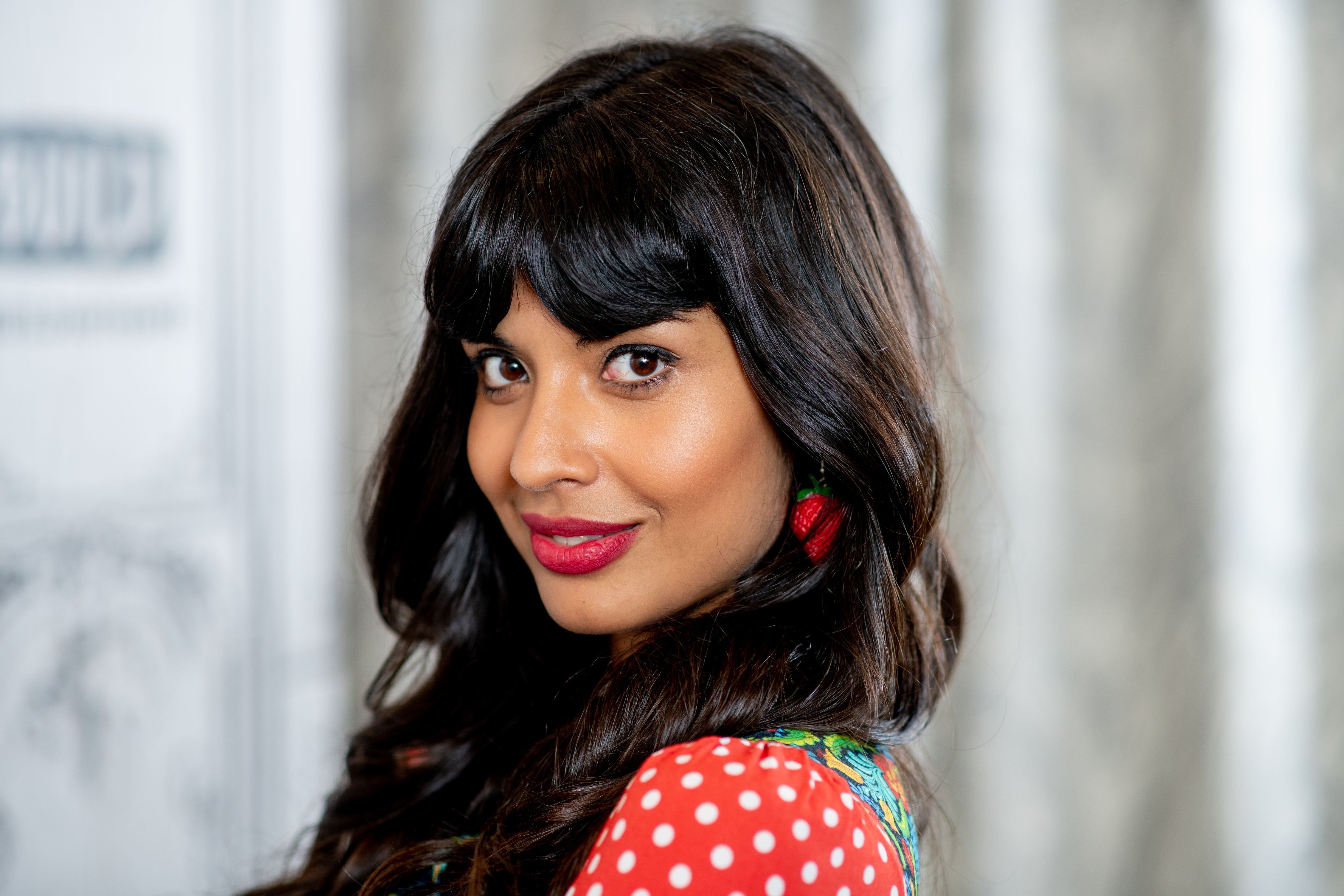 Jameela Jamil at Build Studio in October 2018 in New York City | Source: Getty Images
Jamil, who is a body positivity advocate, has frequently spoken out for the rights of the LGBTQ community. She came out as queer after she was criticized for being cast in the LGBTQ-interest HBO show "Legendary." Jamil confessed:
"I was scared of the pain of being accused of (...) bandwagon jumping, over something that caused me a lot of confusion, fear, and turmoil."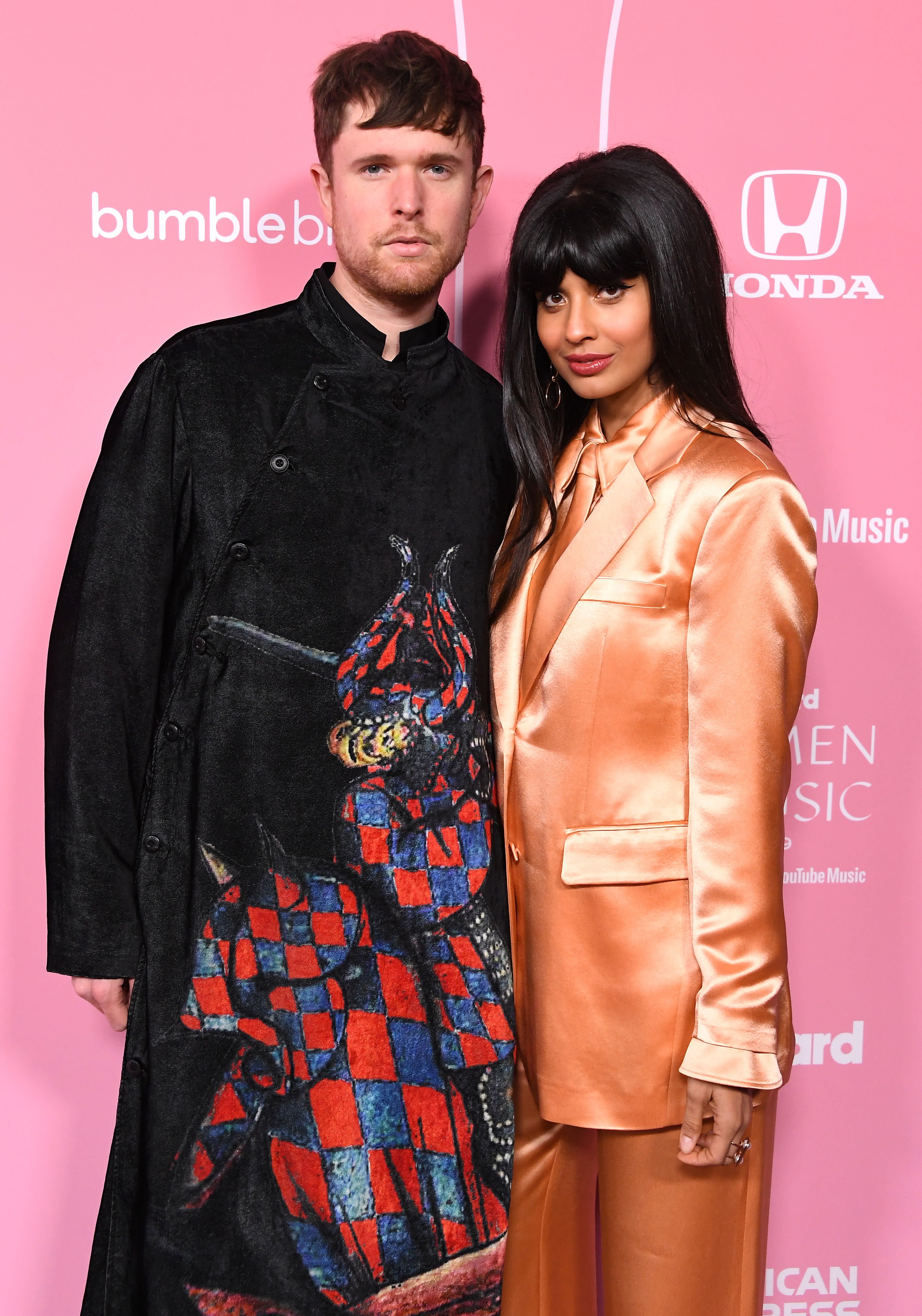 James Blake and Jameela Jamil at the 2019 Billboard Women In Music in Los Angeles | Source: Getty Images
The actress revealed that she was the victim of molestation several times during her adolescence and that the experiences left her profoundly altered. Jamil pointed out that her experience is shared with countless women.
Jamil has worked hard to bring about change in the way people present themselves online and has challenged celebrities to post unaltered photos of themselves, and their bodies on Instagram.
Jamil met Meghan once when the Duchess featured her on the guest-edited issue of Vogue in 2019.
Jamil has been diagnosed with Ehlers Danlos Syndrome, an inherited connective tissue disorder. When she shared some of her health issues, she was accused of lying about her health to garner attention. Blake spoke out in her defense:
"I am there for her swollen joints, her dislocations, her severe allergic reactions, her constant high fevers."
Blake has also confirmed Jamil's battle against cervical cancer, which some had again accused her of faking. The singer expressed his anger at seeing the woman he loves constantly attacked on social media.
Jamil, who revealed that she had considered suicide in 2020 after being targeted by British talk show host Piers Morgan, has come out in defense of Duchess Meghan. Morgan showed contempt for the Duchess for confessing mental health issues, saying:
"I don't believe a word she says, Meghan Markle, I wouldn't believe it if she read me a weather report."
Jamil called Morgan out for his cruelty and arrogance, and so did the "Good Morning Britain" viewers and his own co-host Alex Beresford. This led to Morgan storming off the set and leaving the show after six years.
After Jamil came out in her defense, rumors suggested that the Duchess had befriended her, and was "controlling" her, which the actress denied. Jamil met Meghan once when the Duchess featured her on the guest-edited issue of Vogue in 2019.
Jamil is no stranger to controversy and this seems to be as much due to what she does, as for the way she fiercely defends the causes and the people she believes in, and the unapologetic way she lives her life.
The public seems to love taking Jamil's stories apart, from her supposed allergy to peanuts, to her fear of bees, and her accounts of her battle with her physical and mental health.
If you or someone you know is considering suicide, please contact the National Suicide Prevention Lifeline at 1-800-273-TALK (8255), text "help" to the Crisis Text Line at 741-741, or go to suicidepreventionlifeline.org.
Please fill in your e-mail so we can share with you our top stories!