Travis Barker Marks Girlfriend Kourtney Kardashian's 42nd Birthday with PDA-Filled Tribute
Music star Travis Barker showed off and showered his lover Kourtney Kardashian with praise for her 42nd birthday, taking to social media with a sweet post and a public display of affection.
Blink 182 star Travis Barker showed premium romantic content on Instagram, pouring out his heart while celebrating his lover and long-time friend, Kourtney Kardashian. 
The celebrity drummer backed up his post with several PDA-filled photos of him and Kardashian during moments of their relationship. This could be considered a first from Barker since the pair were romantically linked.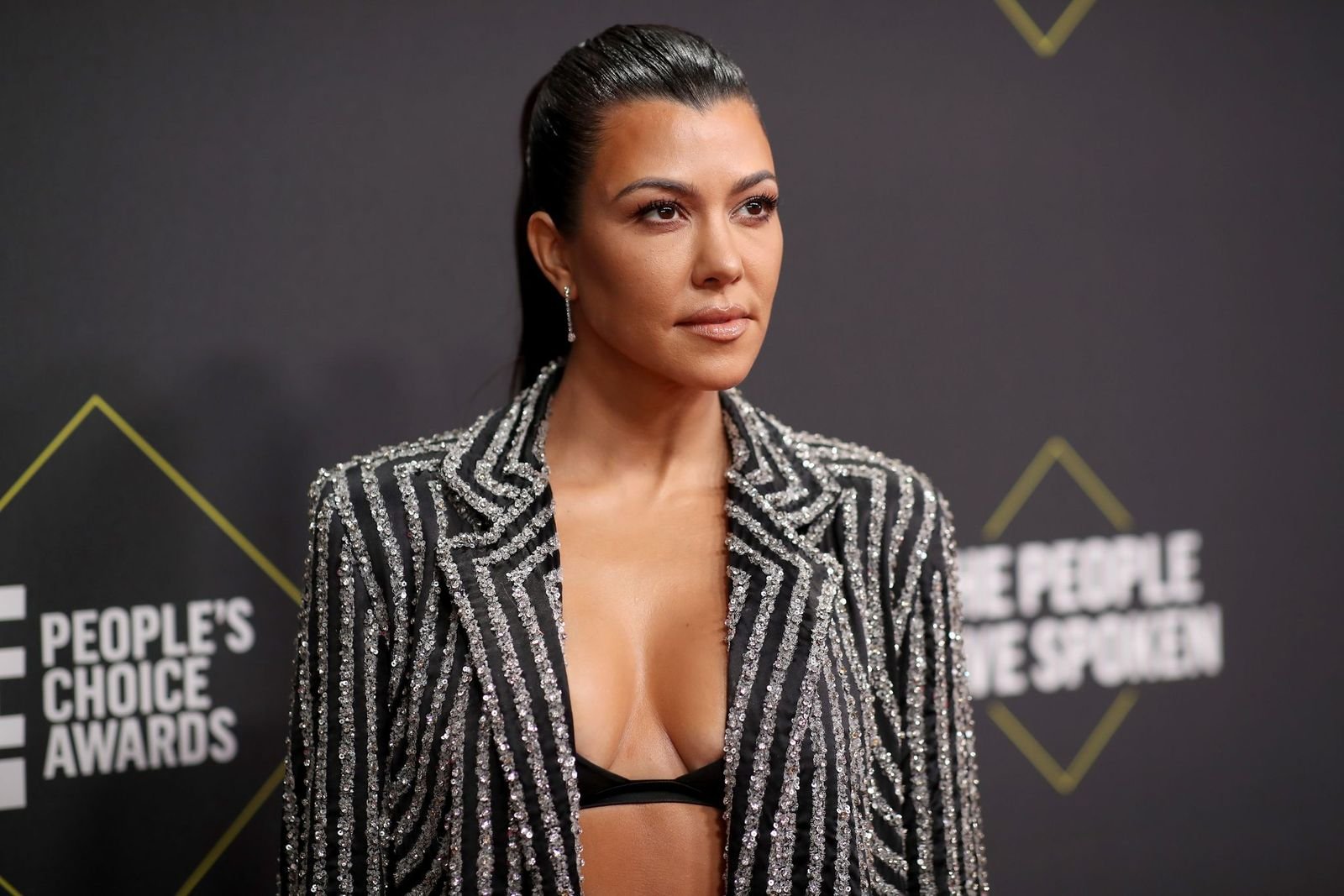 The first photo presented the pair keeping their faces away from the camera while they were photographed. Here, Kardashian and her man were locked in a heated moment, sharing a searing kiss. 
The following slide had them enjoying each other's warmth as they stood outdoors in a lit garden. More of the photos and short clips could have any heart longing for the show of love. Barker wrote to his lover in all caps:
"I [expletive] LOVE YOU! [black heart emoji] YOU ARE A BLESSING TO THIS WORLD. HAPPY BIRTHDAY, @kourtneykardashian."
This was a small part of Barker's celebration. On her Instagram story, Kardashian showed a plethora of floral arrangements that included the birthday girl's favorite flowers. 
The images shared showed the flowers sitting in a large hall at Kardashian's house. There were also tiny petals hanging loosely from the roof, directly above the large bouquet. 
Barker, whose upper body is covered in intricately etched ink, made sure to create space for Kardashian's name on his side.
She reveled in the update that the huge arrangement included tulips and gardenias. The star chimed in on how sweet her home smelled. Kardashian and her lover enjoyed an early birthday dinner which she revealed was her first birthday wish. 
An insider recently opened up about how Barker's relationship with the 'KUWTK" star was going smoothly. The source said that he adored her and always showed it by complimenting her.
The individual relayed that the music star's floral gift was not a one-time thing as he was known to often present her with the "most amazing beautiful flowers." The insider added that Barker, 45, was smitten by Kardashian. 
Rumors about their relationship became a thing early this year when the celebrity pair were spotted in several locations together. Although they initially kept it under wraps, the duo is starting to flaunt each other. 
Barker, whose upper body is covered in intricately etched ink, made sure to create space for Kardashian's name on his side. She confirmed this with a post showing her name in italics on a part of his body.