Simone Biles Flaunts Her Muscular Legs in a Stylish Mini Dress — Fans Are In Awe with the Look
Simone Biles recently stunned her fans with photos of herself rocking a short dress that showcased her toned muscular legs— see how they reacted.
Simone Biles got her fans into an awestruck state recently after she took to her Instagram page with gorgeous pictures of herself all dressed in a sultry outfit.
In her caption, the talented athlete cautioned that she was now entering her "do not disturb mode"— what that means exactly is what her fans will have to wait to realize.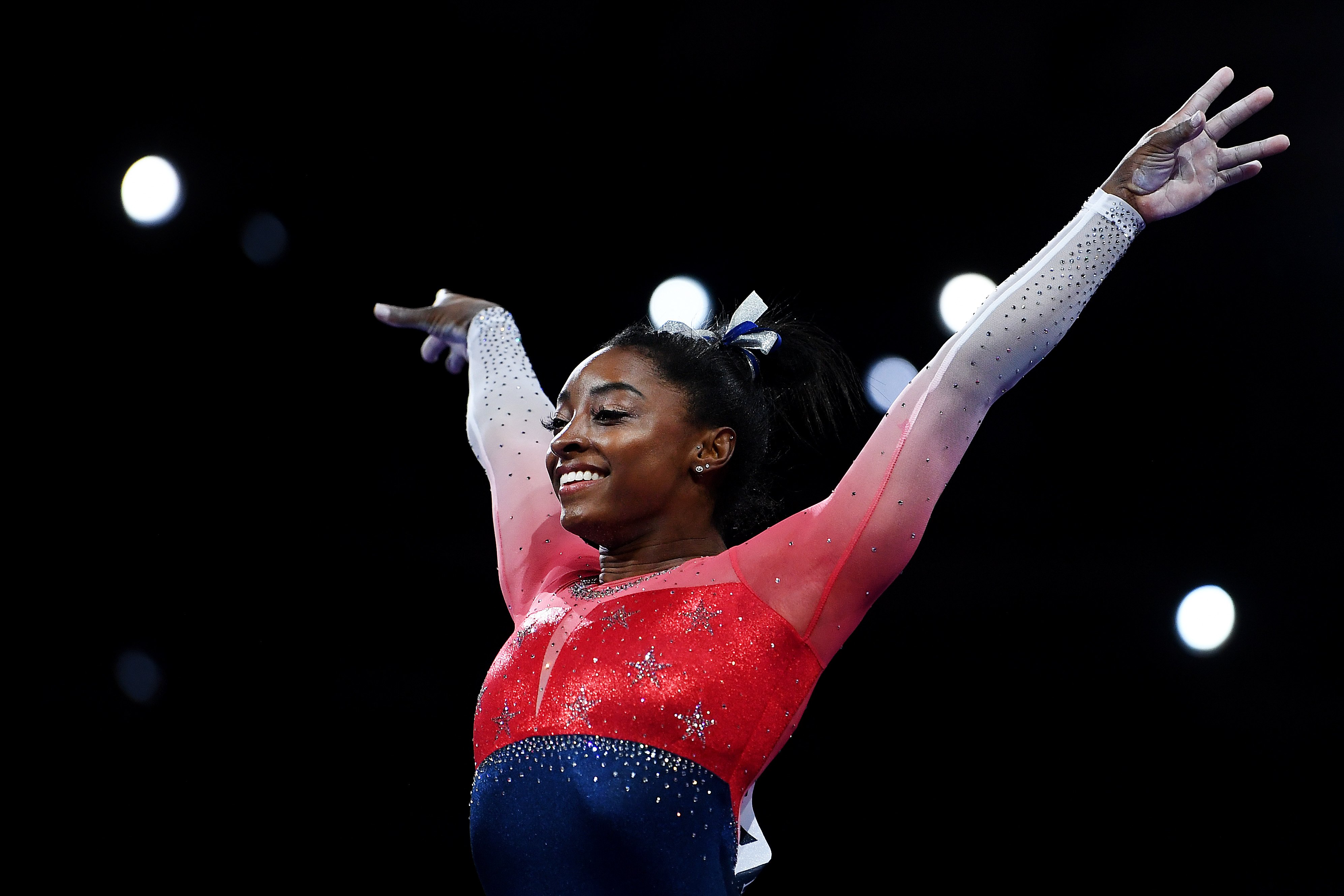 The shots Biles shared showed off her muscular medal-winning calf muscles as she posed up a storm in a marigold ruched dress that ended somewhere between her waist and knees. 
One of the snaps drew attention to the two long braids she had fashioned her hair into. For accessories, Biles opted for large tinted shades and a watch.
In the comment section, Biles' followers had only nice things to say about the post. One fan gushed over her glowing skin while another revealed that he forgets his name whenever he sees a picture of Biles. 
Biles is currently on vacation in Miami alongside her beau Jonathan Owens. It started a month after her 24th birthday celebration, but if the shot she shared on her Instagram page recently is anything to go by, she has not fallen back on her training. 
It gave her time to experience a normal life with her friends, family, and boyfriend.

Biles has won the Olympic gold medal four times, so it comes as no surprise that she makes efforts to remain fit as a fiddle even when she is having fun. 
The 2020 Olympics were postponed to July this year, so Biles is reportedly putting in quite a lot of time training. Last June, the talented woman was able to land the near-impossible triple-double.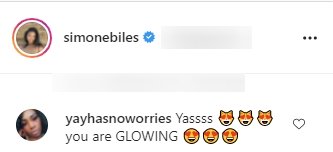 In a recent press conference she held during the Team USA Tokyo Olympics media summit, Biles talked about how excited she feels about the upcoming games. 
Speaking about the time off initiated last year due to the COVID-19 pandemic, she stated that her coach had found a way to keep them busy. 
Now that it's time to get back to work, they are at it and are determined to be ready by the time the games begin. Biles also told PEOPLE about how much she enjoyed the break. 
It gave her time to experience a normal life with her friends, family, and boyfriend, whose NFL games she was able to watch. Biles and her boo went Instagram official with their relationship in August 2020.
Her Instagram page is filled with shots she shares with him, and they both seem quite loved up with each other. Hopefully, their relationship will go the distance.