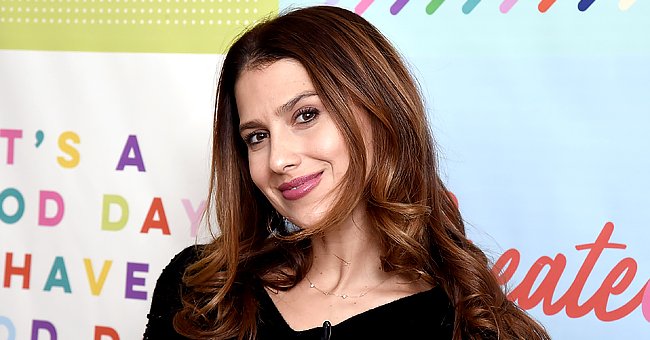 Getty Images
Hilaria Baldwin Proudly Shows off Loose Skin on Her Stomach after All Her Previous Pregnancies
Hilaria Baldwin shows off the loose skin from her stomach, embracing her post-baby body in an Instagram story she shared with her followers.
Proud mom Hilaria Baldwin happily accepts her body for how it is, inspiring mothers all over the world to embrace the skin they're in. As she shared a photo of her one-month-old daughter Maria Lucia napping on her lap, some loose skin on her stomach was visible.
She thought one step ahead, deciding to point out the skin on her stomach before others could comment on it. "Yes, yes, I have loose skin after all my pregnancies," the model shared.
Baldwin has her hands full at home, as she has two babies under her care. Hilaria and her husband Alec Baldwin welcomed their daughter Maria Lucia via surrogate last March, just a couple of months after welcoming their son Eduardo.
She is the latest addition to the bunch, as they also share Carmen, seven, Rafael, five, Leonardo, four, Romeo, 23 months, and Eduardo, seven months. The "Mom Brain" podcast host is also a stepmother to the actor's 25-year-old daughter Ireland with his ex-wife Kim Basinger.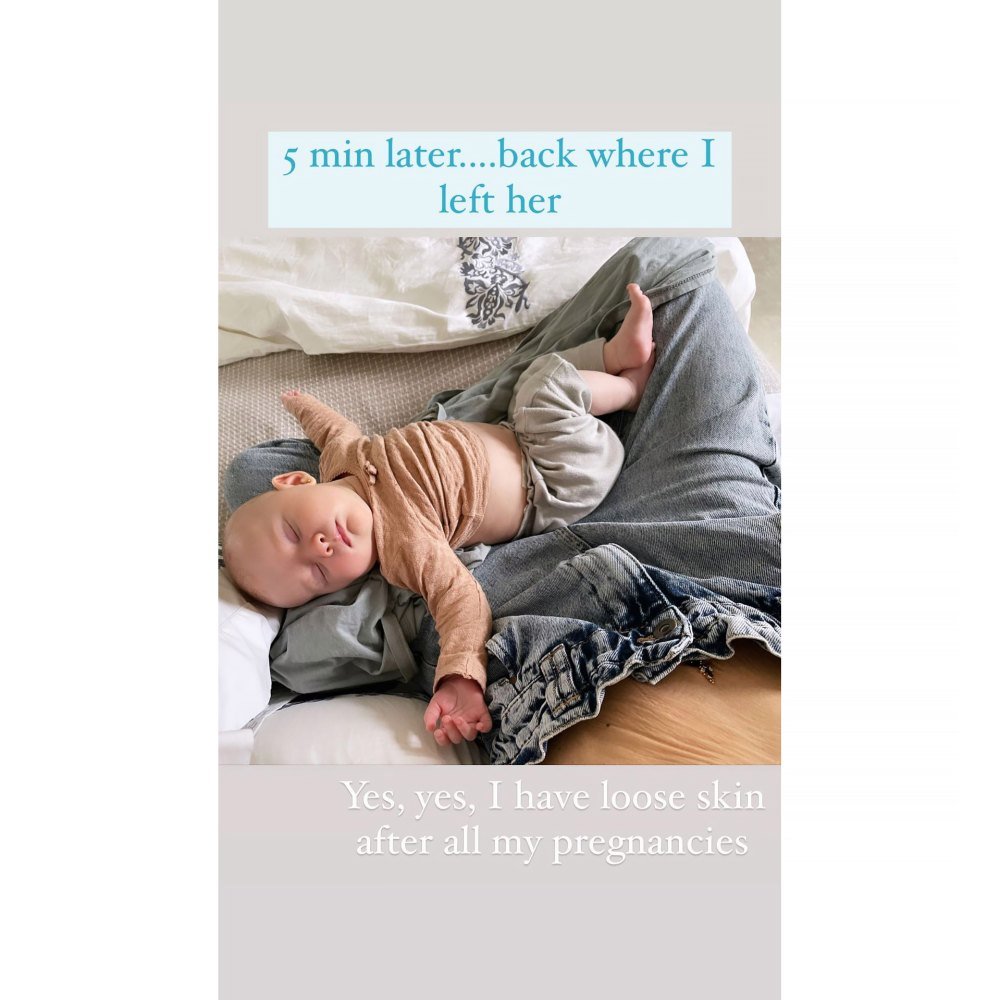 A screenshot of Hilaria Baldwin's Instagram Story showing her daughter Maria Lucia napping | Photo: Instagram.com/hilariabaldwin
While she's been focusing on her family these past couple of months. Baldwin was not spared from criticism recently after people claimed that she faked her Spanish heritage.
When she started dating Alec in 2011, Hilaria would often Tweet in Spanish. When asked why she revealed that she spent most of her childhood in Spain as her family lives there. She would go on to say Spain was her "home," as she described the idea of home as wherever her parents lived.
After clarifying that she was born in Boston but spent much of her time in Spain until she moved to New York at 19, Baldwin ultimately put the controversy behind her. After all, she was dealing with a lot more than just what people thought of her nationalities.
According to Baldwin, one particular thing she constantly deals with is the grief of losing an unborn child. While she's blessed with beautiful children, she still finds it painful thinking about her unborn children.
In 2019, she endured two painful miscarriages, one at ten weeks and another at 16. Following the losses, she welcomed Eduardo Pau Lucas Baldwin in 2020 and Maria Lucia in 2021.
Please fill in your e-mail so we can share with you our top stories!