Hilaria Baldwin Admits She Still Grieves the Loss of Her Unborn Baby in a Heartbreaking Message
Hilaria Baldwin recently shared an emotional Instagram story revealing how her past miscarriages still bring sadness to her days despite having more kids.
Hilaria Baldwin recently welcomed two children into her family, but it did not fill the void in her heart after suffering from previous miscarriages. As a mother, losing a child, whether unborn or not, is the most painful experience in the world.
Baldwin recently took it to social media to highlight the fickle reality of life. The doting mom finds herself blessed with her family, with now six children. Yet, she finds pain in heart-crushing memories that came in the process.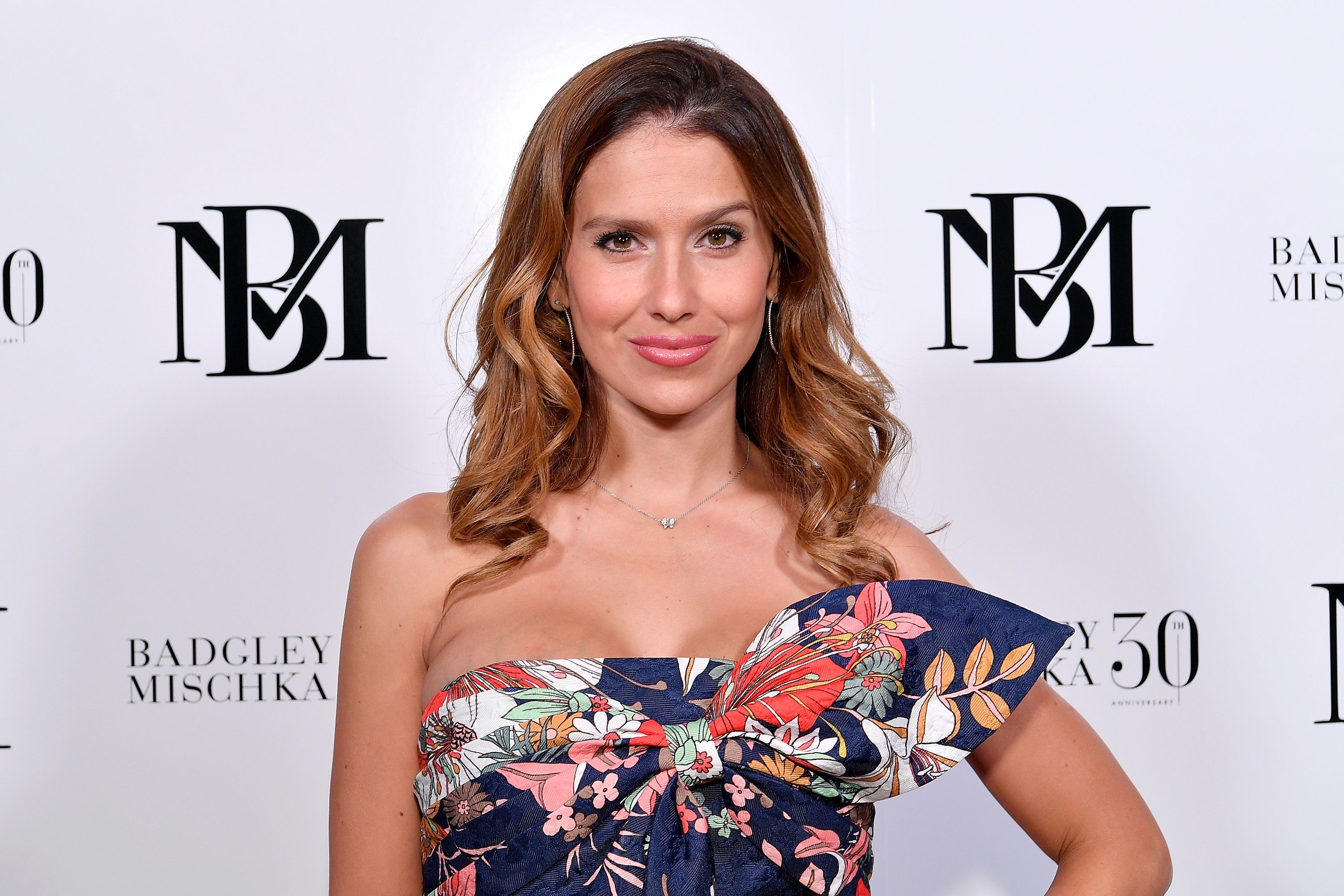 "There is not a day that goes by where I do not miss their older sister, who we lost at 16 weeks. There is also not a day that goes by where I don't thank my lucky stars that I have Eduardo Pau and Maria Lucia," expressed the 37-year old. 
The American podcaster shared her astonishment at life's polarity, given that she has found herself in a situation with polar emotions. In 2019, Baldwin endured two consecutive miscarriages, the first one at ten weeks and the second one concluded at 16 weeks pregnant.
In an essay posted through Glamour, the fitness enthusiast recalled how her first loss, after welcoming four babies into this world, allowed her to match experts' estimates regarding one failed pregnancy from a total of five. 
The Baldwins tied the knot in 2012 and have since been happily married.
Hopeful for success on the next try, Baldwin and her husband tried to conceive. Unfortunately, at 16 weeks, as she came in for her regular ultrasound, the expecting mom found her baby unresponsive.
After two failed pregnancies, she and her husband were blessed with the coming of Eduardo and Maria Lucia, who are just five months apart. Baldwin gave birth to her son in September 2020, while Maria Lucia followed via surrogate.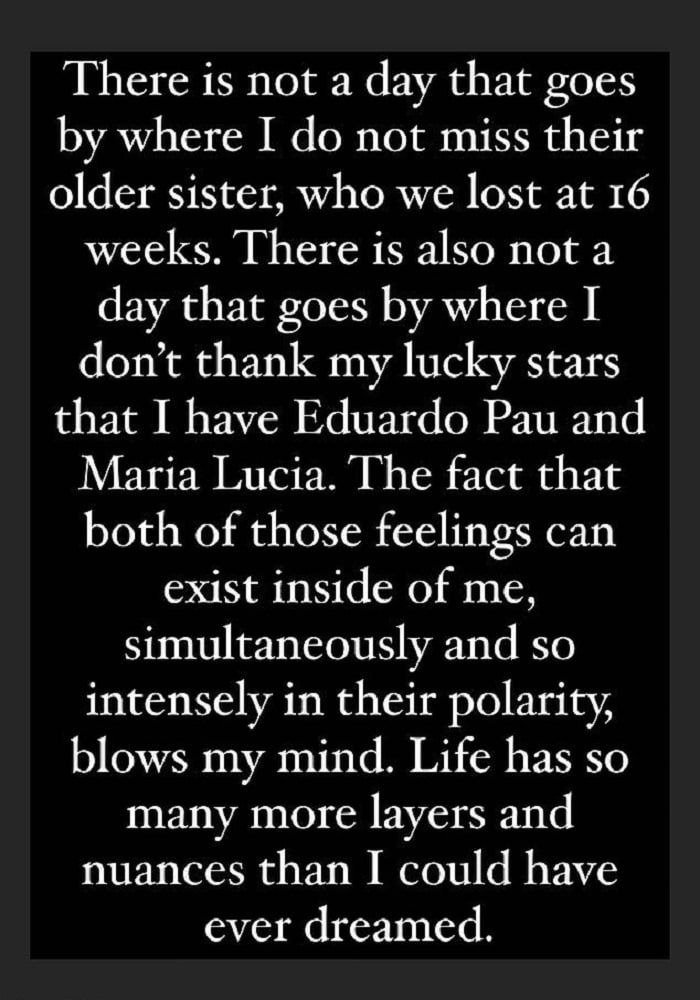 Now, the yoga expert finds herself enjoying the struggles that come with being a mom to two newborns. In recent social media posts, Baldwin gathered her followers' support in wishing that her babies would give her some time to sleep while both of them breastfed. 
The mom of six has also made her attempts to squeeze in all her children for a memorable photograph. A recent Instagram share showed the successful mother placing her newborns in their carriages while the four older siblings smiled at the back. 
Baldwin shares her six children with her husband, Alec, who has a daughter, Ireland, from a previous relationship. In February, the couple celebrated the tenth anniversary of the first time they met.
The 37-year-old commemorated the special occasion with an Instagram post detailing the first evening their paths crossed alongside a photo of them. The Baldwins tied the knot in 2012 and have since been happily married.