James Righton Is Keira Knightley's Husband and Proud Dad of Their 2 Kids — Get to Know Him
"Pride and Prejudice" actress Keira Knightley has been happily married to Klaxons musician James Righton for nearly eight years.
Beautiful British actress Keira Knightley dated actors Del Synnott, Jamie Dornan, and Rupert Friend, but she ended up marrying a rocker, James Righton, whom she met in 2011.
The glamorous actress and the rock star met when they were both invited to the same dinner party by a mutual friend, but their first meeting was anything but romantic.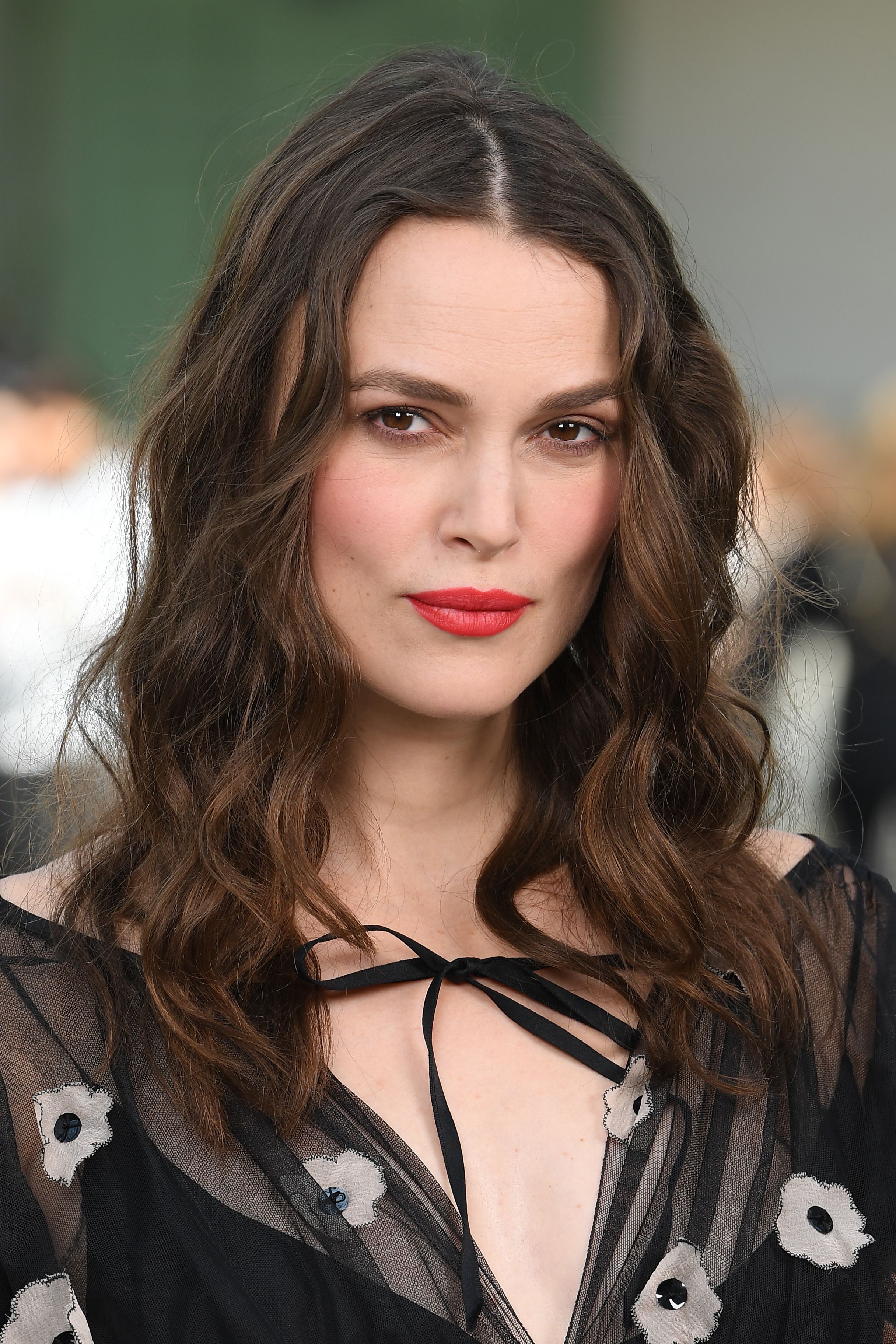 MEETING JAMES RIGHTON
Even though Righton and his former band Kalxons are world famous with several Top 40 hits, Knightley had never heard of him, but the rocker was already a fan of hers.
The evening they met, Knightley admitted, saw them both getting "very drunk," but somehow, a bond was forged. Knightley and Righton quietly started dating, keeping their relationship out of the limelight.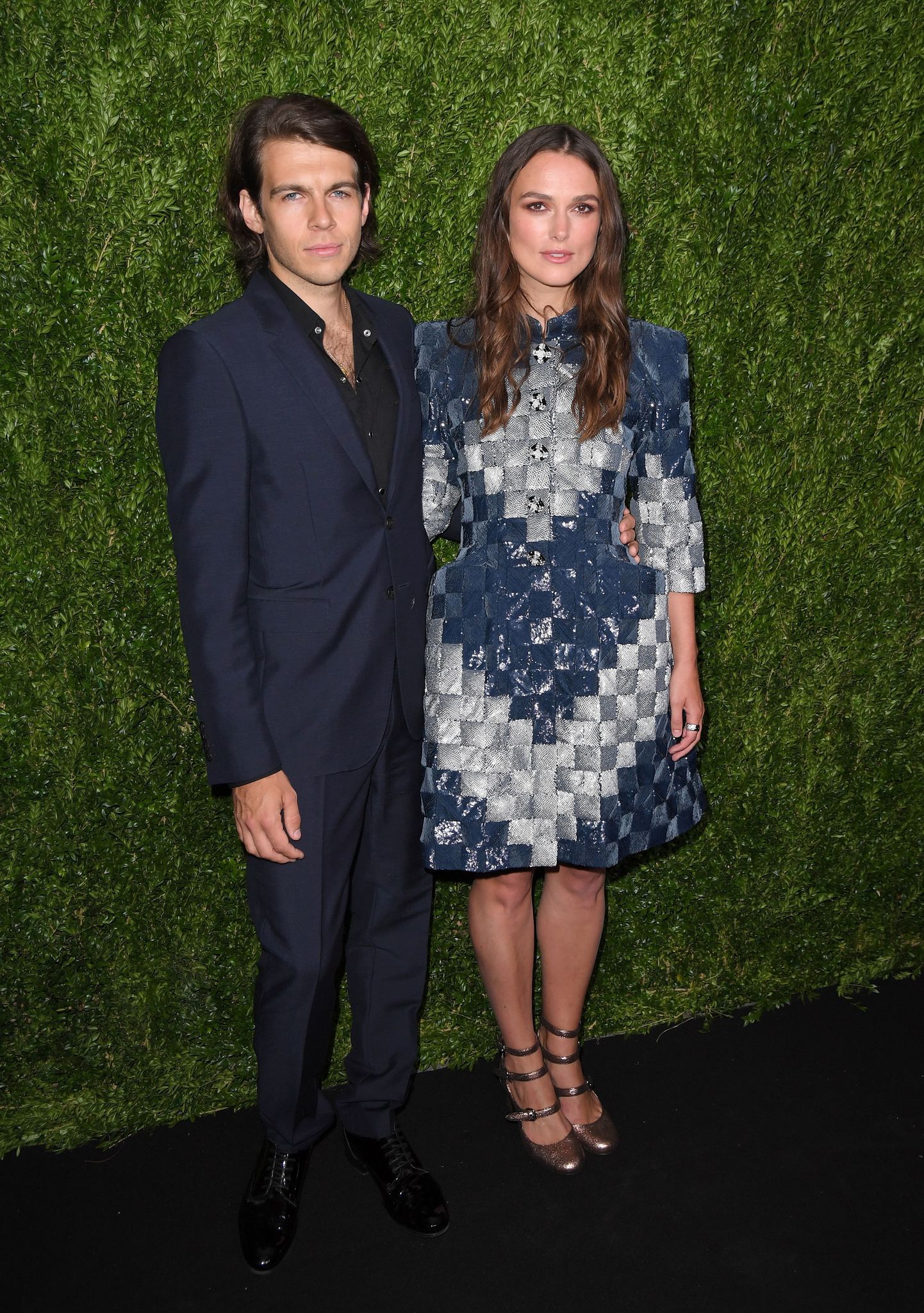 MR. RIGHTON
It looks like Knightley definitely found Mr. Right in Righton, but most of the actress' fans know little about the British rocker who is famous in Europe and the UK, and less so in the US.
Righton is a gifted singer, musician, and songwriter who became famous as part of the dance-rock trio Klaxons in 2007. The Klaxons' first album, "Myths of the Near Future," produced several hits.
Knightley was set to play the lead in the Apple+ drama series  but ended up withdrawing due to the difficulty in obtaining childcare.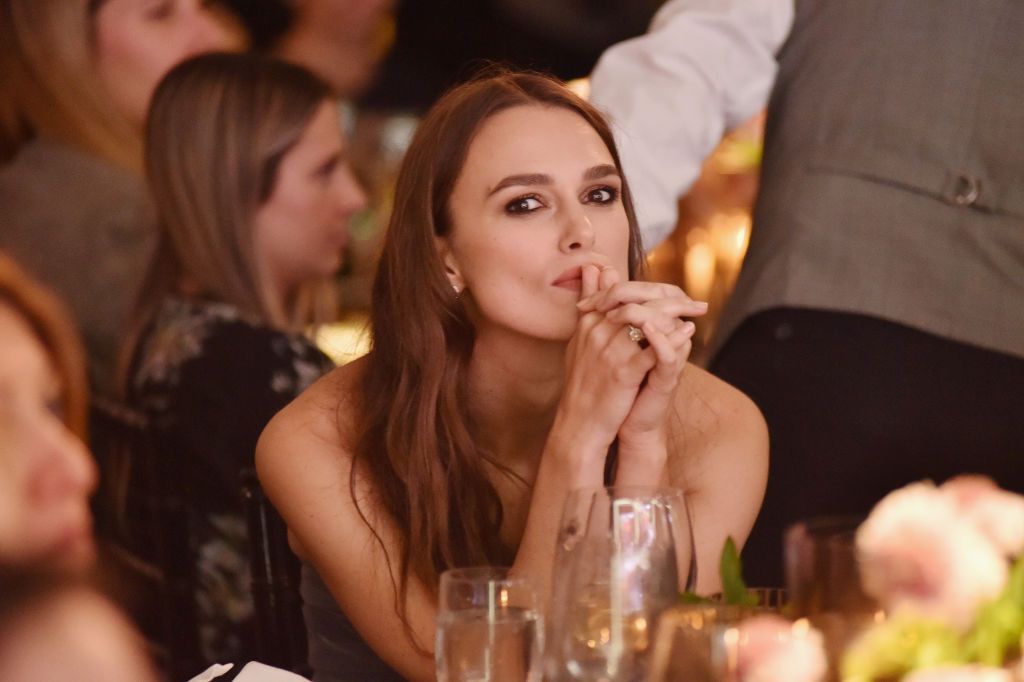 The Klaxons, with Righton on the keyboards, Jamie Reynolds on bass, and Simon Taylor-Davies on the guitar, cut three studio records before disbanding in 2015. They were admired by David Bowie and Joaquin Phoenix.
The Klaxons' third album failed to live up to expectations, and Righton struck out on his own with a new project, Shock Machine. Righton also worked with The Chemical Brothers, Honeyblood, and Arctic Monkeys, playing on their albums and writing songs.
THE ROMANTIC ENGAGEMENT
Even though their first meeting wasn't exactly romantic comedy material, the engagement allegedly more than made up for it. Knightley refused to share any of the details but revealed that "he did it very well."
Discretion turned out to be part of Knightley and Righton's policy regarding the public, the press, and their relationship. The couple married quietly in 2013 in an intimate ceremony in  Mazan, France.
QUIET WEDDING
The woodland wedding was apparently very romantic, and Knightley wore an ethereal voile Chanel dress with a ruched bodice, encrusted with pearls at the neckline and cuffs.
The actress revealed that she had also worn a second wedding gown at a second celebration, this time by Valentino. The dress was described by lucky guests as having "layered lace skirts and tiny pink flowers embroidered all over it."
BECOMING A MOM 
Fans began to see more of Righton in 2015 when he started accompanying his pregnant movie star wife to red carpet occasions, including the Academy Awards for which she was a Best Actress nominee for "The Imitation Game."
The couple welcomed their first child together, daughter Edie Knightley Righton, in May 2015, and a second daughter Delilah in September 2019. The actress and the rocker have kept their tots out of the limelight.
Motherhood has impacted Knightley's work, and the actress revealed that since becoming a mom, she has stopped doing nude scenes. More recently, the actress pulled out of a forthcoming TV series.
Knightley was set to play the lead in the Apple+ drama series "The Essex Serpent" but ended up withdrawing due to the difficulty in obtaining childcare during the COVID-19 pandemic.
Knightley would have been away from home and her daughters for extended periods of time, filming the series in Essex. Keira Knightley was replaced in the lead by actress Claire Danes.